Snake River Karters "Duel in the Desert" Quickly Approaching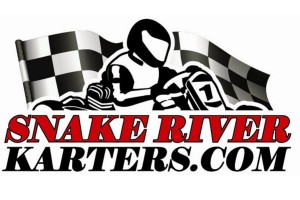 "Duel in the Desert?" Snake River Karters race #4 is shaping up to be a thriller for anyone kart racing in the North West! Point battles are abundant across the board! Photo finishes are becoming a routine result in the Junior L0206 class.
Senior 4 class continues to be the "Run and Gun" race event of the weekend! You never know what to expect from the Adult Animal Class! Defending Champ Jeff Shawver leads the points going into the next event in his CRG, can he keep the top spot after the next slammer?
Junior One drivers with Snake River Karters have established themselves as a class of "Dominators" in the North West! Names like Robb, Smith, Manker, Brown and Mezo! Can the eleven Tony Kart of Smith continue to nip away the points lead of Red Apple Racing backed Robb?
Lightning fast 125 Shifter Class? We've got'em! Returning National Champion Terry Lawrence with DP Racing set an official "Blow the Pods Off" Track Record last weekend in the cool air! And the "Word on the Street" is, Tri-City Kart Club members are coming to check out the new pavement and possibly steal a win from the Snake River Karters faithful. Can it be done? Defending Track Champion James O'Brien of 6isFast Racing says "Lets stack'em two wide into the Foster Sweeper!"
Three event weekends left to decide the 2014 Champions of Snake River Karters, check out the Racing Action! Fantastic trackside barbecue available! Qualifying starts at 12:00pm with racing to follow. Sunday September 21st, 2014.
For a complete Schedule and Driver Point Standings please visit www.snakeriverkarters.com