New Jersey Sprint Series: MiR Racewear Championship Weekend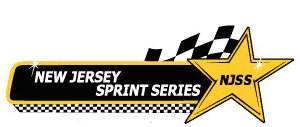 The New Jersey Sprint Series is set to hit the track for one last time this coming weekend September 12th -14th, 2014 at New Jersey Motorsports Park in Millville, New Jersey.  For some, championship battles are on the line, while for others, it will be one last chance to notch a win in a long season that began in May and concludes this weekend.  The MiR Racewear Championship Weekend will certainly not disappoint.  A full slate of classes is set to challenge NJMP Avenger circuit in what is shaping up to be the largest event of the season.  There is a full day of practice set for Friday courtesy of NJMP and then come Saturday  morning the NJSS staff will take over the racing activities and begin the final two rounds of the season.
Kid karts are providing a five horse battle going into the final weekend.  Ben Maier leads the points as he got off to a strong start of the season with four race wins.  Since then however he has been shut out of the winners circle and the competition has become fierce.  Cameron Curtis, Colton Kendig, Tristan Young and Aubrey Adams could all take home a race win in the final weekend.
Connor Ferris has all but locked up the championship in three classes (Yamaha Rookie Sportsman, RP Junior Sportsman and Tag Cadet.)  However, at the last round he was only able to squeak out 1 race win.  In Yamaha Rookie, Austin Kendig has been getting faster each event and at our first race at NJMP took home a race win and was all of one lap shy of sweeping the weekend.   In RP Jr Sportsman, Tyler Ferris and Jack Gerzabek have been running on Ferris' bumper all season and can take a win at anytime.  However the driver to watch in RP Jr Sportsman will be Amelia Cangiolosi.  After running strong at select WKA and USPKS races over the summer; Cangiolosi came to NJSS race 7 and picked up the feature win ahead of all three title contenders.
Yamaha Jr appears to be a two driver battle.  Rylee Osborn leads the way with four race wins over Jared Burchette's one race win.  However a bad finish by Osborn at race 7 has left the door slightly open for Burchette to snatch the title away.  Two race wins and a poor finish by Osborn may just do that.  These two drivers will have to contend with a handful of other drivers and most recent race winner Dario Cangialosi who was dominant at the last race.  Cangiolosi who qualified on pole and then started the heat race from the last spot on the grid worked his way through traffic and took the feature win.  Its Osborn's title to loose and the young driver will have to be smart in his approach to the weekend.
Brendan Burcroff leads the way in Parilla Jr.  Compiling five feature event wins over the season has all but insured the young New York driver a championship trophy.  Consequently, the championship may be easier to obtain then a win this coming weekend as a slew of drivers are set to compete with hopes of getting a feature win.
PRD Jr.  is coming down to the wire as Eoghan Murphy leads the way over title contender Galo Barros.  After factoring in their drop races, these driver's season points get close in number, and either driver could take the championship and the trip to the PRD Crown of Karting to be held in July of 2015.  Look for both drivers to have the drive of their young careers as any little slip up will hurt their chances for the overall title.
The PRD Sr. season title and trip to the PRD Crown of Karting looks to be wrapped up by Ray Church.  A strong season with six feature event wins has made this possible.  Second in points and always a threat to win, Ryan Casner will be unable to attend this event as he will be performing military maneuvers for our country.  We salute Ryan for all he does and will always be grateful to all the men and women of the US Military.
Piston Port Sr. has been dominated by Patrick Healey all season long winning six out of seven races thus far.  One more race win will give Healey max points on the year.
Alfonso Perri leads Tag Sr. and controls his own championship hopes.  Strong runs this weekend will secure the title.  However, looking to pounce if Perri runs into trouble will be brothers, John and Austin McCusker.  Also scheduled to be in attendance will be Mark Boos who is looking to get some seat time in before the final round of the WKA Man Cup and SKUSA Supernationals.
The Tag Masters class comes down to three drivers,  currently tied for points are Scott Carapellatti and Ray Church with Kim Carapellatti only a couple of points behind.  Any of these drivers could come out ahead for the title.  Look for these drivers to be dialing in on Friday and ready to go by Saturday morning qualifying.
For more information reach out to us via e-mail @ info@NJSprintSeries.com or visit us at www.NJSprintSeries.com.  And remember to like us on Facebook