2014 RoboPong 200 Set for September 19-21
Over $40,000 in cash and prizes for endurance event at New Castle Motorsports Park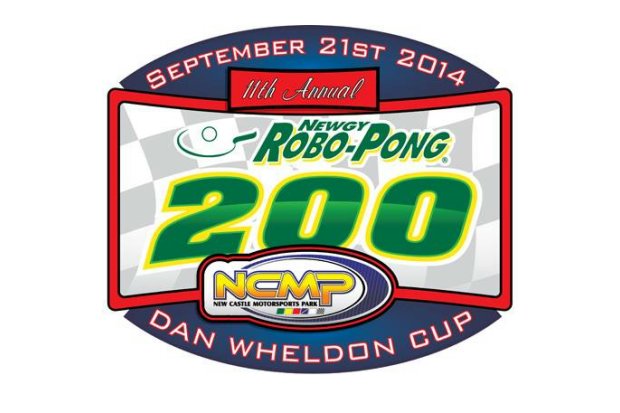 This year marks the 11th edition of the annual RoboPong 200 held at the popular New Castle Motorsports Park. Over the September 19-21 weekend, teams and drivers will attempt to complete the 200-lap TaG endurance race around the 1-mile New Castle, Indiana facility. A test of skill, determination and stamina for both man and machine will be on display, including three Yamaha support races set for long lap counts.
Last year's RoboPong 200 took place in late October, and experienced some colder weather over the three-day competition. This year, the New Castle Motorsports Park have moved it up a month to provide a better chance at warmer weather, and allow more track time during Friday and Saturday.
The change to September also coincides with the move of the IndyCar Series finale a month early from last year, and the second annual Dan Wheldon Memorial Pro-Am Karting Challenge. Saturday, September 20, a number of racers, owners, crew, and media members of the Verizon IndyCar Series will take part in raising money toward the Alzheimer's Assocation, a cause that Wheldon fought to raise awareness for after his mother was diagnosed with the illness in 2008. Currently, Scott Dixon, Tony Kanaan, James Hinchcliffe, Sebastian Saavedra, Ed Carpenter, Ryan Briscoe, Josef Newgarden, Jack Harvey, Conor Daly, Sage Karam and Jay Howard are among the IndyCar drivers to take part in the memorial event Saturday afternoon.
This year, the RoboPong 200 will once again provide an outstanding prize package for the main event, along with the three Yamaha support events. Nearly $40,000 in cash will be awarded Sunday afternoon, along with 20 sets of Bridgestone tires. The entry to complete the 200-lap endurance event first will win a cool $10,000 payday. A $5,000 check for the runner-up, with $2,500, $1,250 and $1,000 for the remainder of the top-five. Sixth place will earn $250 along with a set of Bridgestone tires, with seventh through 10th also earning a set each.
The winners of the three Yamaha categories (Yamaha Senior, Yamaha Junior, Yamaha Sportsman) will each take home a check for $2,500. Second and third will also have a four-figure check ($1,250 and $1,000). Fourth will earn $750 and fifth winning $600. Sixth place through 10th in each Yamaha race are set to be awarded a set of Bridgestone tires.
Racers will be allowed to practice all day Friday from 9am to 5pm, separated by groups. RoboPong 200 teams will receive 3.5 hours, with the Yamaha groups set for seven 10 minute sessions. Another hour of track time will be provided for the RoboPong karts, split up into four sessions before qualifying takes place in the afternoon. Yamaha drivers will get another four sessions as well, with qualifying and the 15-lap Prefinal events taking place in the afternoon. A final warm-up Sunday morning open up the final day of action, with the three Yamaha 30-lap main events scheduled directly after. The RoboPong 200 will go green just after 1pm.
To find out more about the 2014 Robo-Pong 200, visit the New Castle Motorsports Park website and get updates in the coming weeks from their Facebook page.