Octane Sports Development Drivers Roll Through 2014
Wins, podiums and championships on the horizon for OSD powered drivers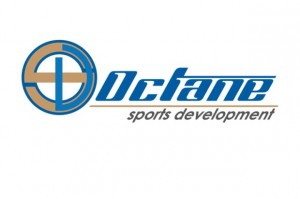 Focused on providing up and coming drivers the instruction they need to succeed, including marketing and media activities, driver coaching, advice, tuning and nutrition, Octane Sports Development (OSD) quickly began to make a name for themselves when they entered the karting scene. Now, less than a year into the program, OSD supported competitors have scored regional and national race wins across the country and are on the brink of securing championships as they enter the last quarter of 2014.
"It has been a great year for Octane drivers," expressed Octane Sports Development, who is here to produce and further drivers in karting and assist with their progression into cars and throughout the motorsport ladder. "With only four drivers under the OSD banner, the results have been plentiful and are still piling in. With the 2014 season coming to a close in the coming months, we will begin to work towards 2015 and sign drivers to OSD's fast track to success program."
Competing in multiple series across the country, Octane Sports Development drivers have claimed a third place podium result at the Cold Stone US Grand Nationals, two podiums at each of the United States Pro Kart Series event at the Pittsburgh International Raceway and New Castle Motorsports Park, two podiums at the SuperKarts! USA Pro Tour Summer Nationals in Modesto, California and a one-two-three finish at the fourth round of the Rok Cup USA program in Ocala. Not to mention, OSD drivers enter the final rounds in several of the country's top series with a shot at multiple championships.
OSD continued, "The success of the program comes from the hard work that we as a team put into it. Working with the drivers and their families to develop future plans and goals for these drivers plays a big part in the on track results. I would like to personally thank everyone that has been involved and helped make the 2014 season a successful one."
Octane Sports Development currently supports drivers Lachlan DeFrancesco, David Morales, Derek Carmenate and Lance Fenderson. Formally, OSD was the backbone to European Championship front-runner Devlin DeFrancesco.
Next on the docket for the Octane Sports Development crew is the Rok Cup USA finale at the Orlando Kart Center in Orlando Florida before heading to the GoPro Motorplex in Mooresville, North Carolina for the Rotax Pan American Challenge. Topping the year off at the SuperKarts! USA SuperNationals in Las Vegas, OSD will springboard their way into the 2015 Florida Winter Tour as they look to start the season off right.
For more information on Octane Sports Development, please contact Nick Mitchell via e-mail to Info@OctaneSportsDevelopment.com or by phone at 561.348.4406. Octane Sports Development can also be found on Facebook at www.facebook.com/octanesportsdevelopment and Twitter at @OctaneSportsDev.
For information on press releases or other media services offered by Race Tech Development, please contact Mike Maurini via e-mail at Info@RaceTechDevelopment.com or 317.270.8723. Race Tech Development can also be found on Twitter at @RaceTechDvlp as well as Facebook at their Race Tech Development Fan Page.