Route 66 Series Season Final Event to be held at Mid-State Raceway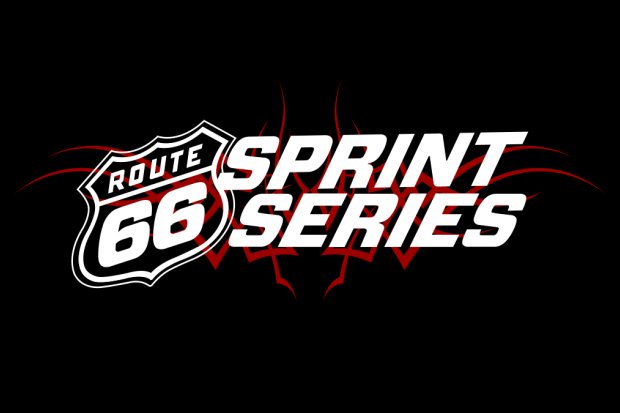 The MG Tire / L & T Manufacturing Route 66 Sprint Series will finish off the 2014 racing season with rounds nine and ten being held at Mid-State Raceway located near Springfield, IL on September 5-7 sponsored by B & B Electric.  The event is hosted by the Mid-State Kart Club (MSKC) and is called the Loren Niehaus Memorial Race in honor of founding club member Loren Niehaus who helped start the club and build the first part of the track in 1960.  The track has been expanded four times over the past 54 years and is now a ½ mile sprint track located on 18 acres.  Mid-State Raceway has been a stop on the Route 66 Series schedule for 14 consecutive years now.  MSKC is currently expanding the pits by adding another 6,000 square feet. The club has recently added 45 new safety barriers and now has Race Monitor data available for live timing and scoring of their races.
On-line registration at www.MotorSportsReg.com will be accepted up until midnight September 1 at $75 per entry.  At the track registration fees increases to $90 per entry.  A record number of race entries have been set at most of the Route 66 Series events this season and going into the final event another big crowd is expected.  Two sets of MG tires will be given away in drawings held at the Saturday driver's meeting along with drawings for $50 gift certificates from Precision Karting Technologies.  Look for the timeline of the events at Mid-State Raceway to be posted on the Route 66 Series web site at www.Route66KartRacing.com.
Going into the final event of the season, the point battles are close in several classes.  Bonus points will be awarded at this event for participants who have competed in all of the series events this year.  In the Yamaha Senior class, Killian Keaveny leads Collin Griffin by just 32 points.  The Briggs & Stratton LO-206 class also has a close battle with Brandon Klein leading by just 30 points over Matthew Bartling.  A competitor's best eight out of ten races will count toward the final season points.
Brazil Granja Viana Team Race Award:  Senior class drivers from the Route 66 Series who are in the top 10 in points for his or her class and are age 18 or older by December 1st will be eligible to enter a drawing to win a trip to participate in the Granja Viana 500 mile kart team race in Brazil courtesy of Wagner Rossi Motorsports and MG Tires.  This race will have Formula One drivers and Indy Car drivers also competing. The prize includes round trip air fare for the driver only, accommodations and transportation in Brazil, and the cost of the team and race itself.  The event takes place from December 10th to the 14th.  The winner will be responsible for his/her own food and souvenirs and must have a passport.  If you meet the above requirements there will be a form to fill out to enter the random drawing which will be awarded at Mid-State.
The Komet class for ages 13 and up is still on probation for the rest of the 2014 season.  If you want this class to remain in the 2015 class structure, we encourage you to attend this event.  The LO-206 class is also on probation for the rest of the 2014 season.  Again if you want this class to remain in the 2015 class structure, we encourage you and your friends to attend this event.  The series will be staying with a five event schedule in 2015. The 2015 schedule will be released sometime right after Labor Day.  People wishing to help sponsor the Route 66 Sprint Series in 2015 are encouraged to contact Mark Coats at info@route66kartracing.com.
Registration will be available at Mid-State on Friday September 5th from 1 PM to 6 PM and on Saturday and Sunday from 7:30 AM to 9:30 AM.  Registration forms, practice, and race schedules are available on the Route 66 Series web site at www.Route66KartRacing.com.  For additional information about registration contact Kris Finke at Kris.route66racing@gmail.com.  For more information about the Route 66 Sprint Series contact Mark Coats at (217) 529-7687.  For more information about Mid-State Raceway and to reserve a pit spot visit www.MidStateKartClub.com or contact MSKC President Al Burkett at (217)971-5599.
Mark your calendars for the Route 66 Series awards banquet which is scheduled for Saturday October 11th in Springfield, Illinois.  Mid-State Raceway will be hosting a special event on Sunday October 12th for those that want to get in some more kart racing.  Look for more awards banquet information to be posted soon on the Route 66 Series web site.