California ProKart Challenge to Host First Ever Event in Lake Elsinore
Parking lot temporary circuit to clone layout used at upcoming SuperNationals event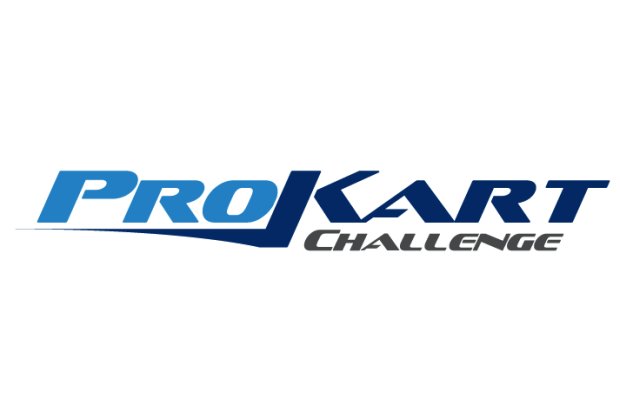 After a break in the schedule, the California ProKart Challenge returns to action on September 5-6, hosting the fifth round of the 2014 six-race season. A new location will be checked off, as the Superkarts! USA regional program travels to Lake Elsinore, California, which sits roughly an hour in between the downtown areas of Los Angeles and San Diego. The Lake Elsinore Diamond Stadium, home to the Storm – an affiliate team of the San Diego Padres – includes a large parking lot in which Superkarts! USA will construct a temporary circuit for the two-day event.
The first of two temporary circuits scheduled to close out the California ProKart Challenge will provide racers one of the best opportunities to prepare for the upcoming Superkarts! USA SuperNationals XVIII, scheduled for November 19-23 in Las Vegas. The track layout designed for the Lake Elsinore facility will replicate the configuration set to be built outside the Rio All-Suite Hotel and Casino for the Pro Tour finale.
"We are going all-in once again to provide a unique event for our racers," stated Superkarts! USA CEO Tom Kutscher. "The people in Lake Elsinore are excited to have us traveling to the area, and their parking lot facility fits perfectly with an event like our California ProKart Challenge. We are hauling in seven truck loads of barriers plus the necessary fencing to build the temporary circuit. Grandstands that will fit 400 people will be constructed to allow everyone a great vantage point of the racing, while racers and crews can get some early testing completed for this year's SuperNationals. We expect competitors from Utah, Colorado, Arizona and other areas of the country. This weekend should be bad ass, and one of a kind for sure."
The championship chase is nearly locked up for defending champion Billy Musgrave in the Vemme Kart/Extreme Karting S1 Pro Stock Moto division. With two wins and two runner-up finishes, Musgrave will have to fall victim to two bad weekends for any driver to have a chance at dethroning him. Ryon Beachner is second in the standings but has yet to win this year. Jimmy McNeil and Ron White are the only drivers to have the honor of winning beside Musgrave in 2014. The championship chase in the Mike Manning Karting TaG Senior category could see some change after Round Five. Point leader Austin Elliott suffered a broken collar bone at the SKUSA SummerNationals, but is scheduled to attempt this race just five weeks after. Nathan Seegrist and Jake Craig are waiting in the wings, and may overtake the top spot with a solid weekend in Lake Elsinore.
It remains a close battle in the Phil Giebler Racing S2 Semi-Pro Stock Moto class despite point leader Kolton Griffin scoring his second win of the season at Round Four. Jarred Campbell – another two-time winner this season – is back by just 60 points while S2 rookie Jake Craig is third, thanks to a string of three podium finishes. The Nash Motorsportz S3 Novice Stock Moto division has two drivers locked up at the top of the order. Travis Nicklas and Cris Araujo have accumulated the same amount of points after four rounds, with two races set to decide this year's championship. Steve Wetterau sits just 45 points back, making it a three-driver fight going forward.
Just nine points separate veterans Billy Cleavelin and Ethan Wilson in the Leading Edge Motorsports TaG Master category. Each have a win this year at the California PKC, and split the victories at the recent Modesto Grand Prix. Kevin Manning sits third, back by 120 points with the possibility of making it three drivers for the title fight with a win in Lake Elsinore. Three wins in four races has Darren Elliott well out in front of the 2 Wild Karting S4 Master Stock Moto title chase. Rob Logan sits second, back by 173 points with Willy Musgrave another 100 behind. Each will need to make up ground during the Round Five event. The Mother's Polish S4 Magnum Stock Moto class has Jeff Krogstad at the top of the order, with two-time winner Luke Bianco trailing.
Christian Brooks has run double duty all season, including the California PKC and SKUSA Pro Tour, and resides at the top of the standings in both regional classes. His advantage is just 120 points in the Buddy Rice Karting TaG Junior division thanks to three feature wins, with Royal McKee and Michael Avansino giving chase. He has matched that win total in the Sunshine Daydream Creations S5 Junior Stock Moto class, enjoying a 280 point lead over Roy Fulmer IV with Garrett Dixon in third. Trey Brown saw his win streak come to a close in the Pure Karting TaG Cadet category following the action at Round Four. The plus side is he still remains in the point lead entering Round Five, with a 127 point advantage ahead of Oliver Calvo. Current Pro Tour point leader and Sonoma winner Jagger Jones is climbing his way into the fight, and enters the Lake Elsinore weekend third in the standings.
The deadline for online registration for this event is Tuesday, September 3 at midnight PDT at the discounted price of $310 for entry and race tires. Pit move-in for Round Five of the California ProKart Challenge begins on Thursday, September 4 from 3pm to 8pm. On Friday, gates open for pit parking at 6:30am, the California PKC registration desk opens at 7:00am, and the official practice day begins on track at 9:00am, running until 5:00pm.  There will be a $50 charge for overnight camping at the track, space permitting, and pit spots reservations are a must due to space limitations. A gate fee of $5 per vehicle (per day, cash) will be charged by the stadium management. Complete race and venue information can be found at the California PKC Event Page.
For more info on anything related to Superkarts! USA, please visit the website – www.superkartsusa.com – or call the SKUSA head office at 951-491-0808.