Tru Tech Sweeps Senior Max in Canada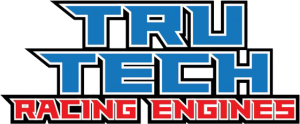 The 2014 Rotax Can-Am Pro Kart Challenge came to a conclusion this past weekend just over the border in Chilliwack, B.C. Canada.  The Can-Am Challenge hosts 8 rounds at four tracks across the Pacific Northwest and Western Canada with the champions of Junior Max, Senior Max, and DD2 being awarded a Rotax World Finals ticket.  Tru Tech Racing Engines Jake Craig looked to close out the series with his second Senior Max championship.
Saturday action would be run under cloudy cool conditions with a threat of rain.  Tru Tech Racing Engines drivers went 1-2-3 in qualifying with Artie Carpenter (Black Flag Racing Products) taking the pole position over Marco Eakins (Black Flag Racing Products) and Jake Craig (2Wild Karting).  Carpenter started from the pole after capturing the heat race victory.  An early race shuffle at the front found Craig come out with the lead pulling a sizable gap on the pack.  After falling back at the start Carpenter worked back up to 2nd to pursue Craig.  With laps winding down Carpenter posted the fastest lap to catch Craig.  The two would run together with Craig cross the strip in 1st.  Eakins would settle for 4th.
With warmer weather on Sunday Carpenter would set the early pace taking the pole position with Eakins qualifying 5th.  Carpenter walked away with the pre-final win with Eakins moving up to 3rd.  The main event provided more excitement with Eakins and Carpenter trading the top spot through the first few circuits.  Carpenter would get the upper hand and begin to stretch out a lead while Eakins began to defend 2nd.  A slip in turn 3 would move Eakins well back to 7th.  With Carpenter leading the way clicking of consecutive fast laps, Eakins worked his way back up from 7th to finish on the podium in 3rd in the 20 lap feature event.
With his win on Saturday, Craig was crowned the 2014 Rotax Can-Am Challenge Senior Rotax champion for the second year in a row.  Craig will take the Can-Am World Finals ticket relinquishing his US Rotax Nationals ticket to Mason Marotta.
Tru Tech Racing Engines in the USA:
Under the lights in Texas was the Texas Pro Kart Challenge.  Mini RoK competitor Matthew Stretch reached the podium both Friday and Saturday night placing 3rd both days.  TaG Senior competitor Jason Dempster (IAME Leopard) had a tough go Friday night but rebounded with a 5th on Saturday night.
In California round 7 of the Los Angeles Kart Club took place Sunday.  PRD Pilot competitor KC Cook took the victory with Jacob Pope finishing in 3rd.  In TaG Senior Eric Molinatti (IAME X30) battled for the lead early on settling for 3rd.  Carlee Taylor (IAME X30) came from the tail of the field to finish 5th.  In TaG Masters Eric Jackson managed another victory with his new X30 package with Nicolas Esguerra (Rotax) finishing 4th.  PRD Masters competitor Bryan Bender moved his way forward to finish 5th.
Tru Tech Racing Engines is one of the nation's leading 2-stroke engine service centers, accumulating victories and championships from 80cc to 125cc competition. Tru Tech Racing Engines is a certified Rotax Service Center recently capturing a Rotax National Championship. Headquartered in Southern California, Tru Tech offers an array of services including technical support and engine leasing. Learn more today at www.trutechracingengines.com. Stay up to date on Facebook and Instagram.