Trey Shannon to Attempt to Regain 24 Hour Indoor Guinness Crown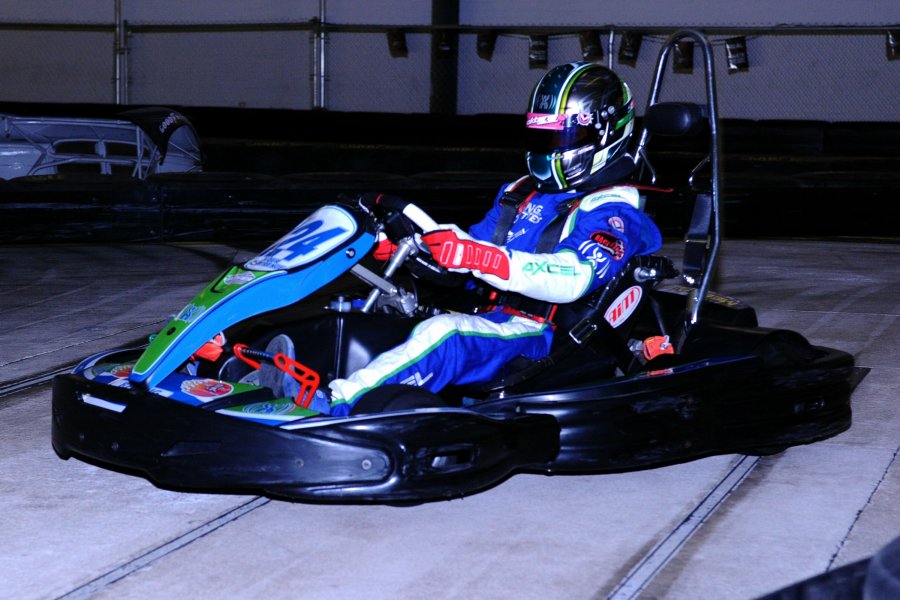 Trey Shannon will attempt the 24 hour indoor karting challenge again on September 14-15, 2014
On December 15, 2012, Trey Shannon scribbled his name into the record books for the second time, establishing an initial bench mark for the Guinness World Record for distance traveled by a solo karting driver on an indoor circuit in 24 hours with a total distance of 312 miles. In February of this year, Australia's Cam Wilson raised the bar to 375 miles, and in April Maine's Ryan Dyer pushed it even further, bringing the record back to the United States with a tally of 424 miles. On September 14, Trey Shannon will be back at it in an attempt the up the ante, and put his name back in the record books.
The attempt is scheduled to take place September 14-15 at Victory Lane Indoor Karting in Charlotte, North Carolina. As has become the norm with Shannon's endurance record attempts, the primary goal of Racing For Tourettes event is to raise funds and awareness for the national Tourette Syndrome Association. As a member of the karting community who is affected by Tourette Syndrome, Trey has made it his mission to build awareness of TS, and hopes to raise a considerable amount of funds for TS research as well. "It's such an honor to continue representing the Tourette Syndrome Association and all those living with TS," Trey said. "The TSA has grown massively since our first record attempt with them three years ago, and I hope that what I'm doing here can help add to that progress.
"My initial attempt at the indoor record didn't really go according to plan. Part of it was how unexpectedly cold it got in the building, but part of it was also down to planning and strategy, and that was on me. We established a new world record, but I really felt like I could have done better, and Cam and Ryan have proven that.  We've got a better strategy laid out going into this one and I'm looking forward to seeing what we can do. Ryan did an amazing job to go 424 miles. Breaking that mark is going to be tough, but I'm looking forward to the challenge. I also really need to thank Fred and everybody at Victory Lane Karting for giving me a shot at going back after this record. I couldn't do this without their help and support."
The team at Victory Lane Karting is looking forward to seeing Trey make this attempt with them, and hope to see him bring a Guinness World Record to their facility. VLK managing partner Fred Ogrim expresses their enthusiasm in hosting this event. "We are excited to host this event and support Trey in his efforts to identify the cause of, find the cure for, and control the effects of Tourette Syndrome."
Racing For Tourettes would also like to thank all of their sponsors for helping to make events like this possible, with a special thanks to Oktane Visual, Video Traditions, AiM Sports, and Kart Sale for their continued support. To help the cause and make a tax deductible contribution to the Tourette Syndrome Association, please visit Trey's Active Giving page at active.com/donate/teamtsa/racingfortourettes. You can also access the page by going to treyshannon.com and clicking on the "Donation" link. For this event, Racing For Tourettes will also be taking "per mile" pledges, details for which are on the donations page as well. Every donation, no matter how large or small, is greatly appreciated.