Karting Australia Tests IAME 100cc Reedjet and Vortex 60cc Mini Rok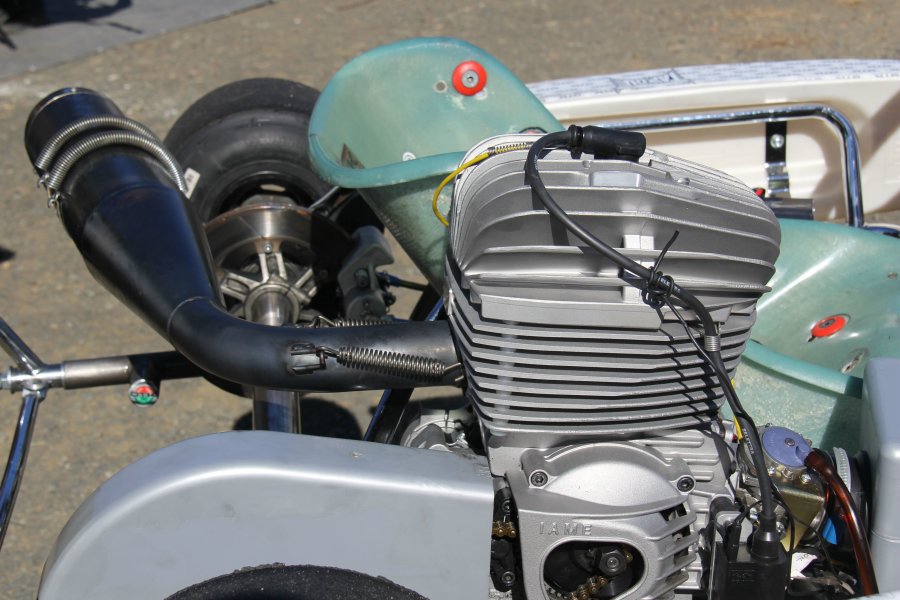 The IAME 100cc Reedjet engine
Highly experienced racer Kris Walton was chosen to be part of the testing team that evaluated the new Pathway engines over the past few months.
As announced in last week's Whole of Sport Review, Karting Australia will introduce a pair of Pathway engines – the IAME 100cc Reedjet and Vortex 60cc Mini RoK.
Walton, a former National Champion, kart racer for more than 20 years and current leader of the V8 Ute Series, spent several days behind the wheel of a kart powered by the IAME 100cc Reedjet engine.  Following these evaluation days, Walton was impressed with the power plant.
"From the first session to the last I was impressed.  The engine is one of the most user friendly and consistent that I've ever driven," said Walton.
"The engine runs a lot cooler than the Clubman does, which makes the tuning a lot easier.  It is a lot easier to drive in a long run and there is less vibration than with other air-cooled engines I've driven.
"In terms of the power delivery, it is very similar to what people have come to expect from the X30 but not quite as severe – it's a nice gradual pull out of the turn."
When comparing the Pathway engine to what is currently used in the Clubman class, Walton believes the parity is something that will certainly please Australian kart racers.
"During the evaluation, I used two different engines and there was nothing between them at all – they both felt identical to each other, and the lap times reflected this also," said Walton.
"Between a good and 'average' Clubman engine there would easily be three to five tenths of a second between them.
"The typical top competitor in the Clubman class would have access around five engines leading up to a major event that they would test on various weekends.  With this new engine, that is all thrown out the window.
"Most competitors probably won't want or need more than a single engine – two at most just in case something goes wrong.
"Personally, I believe this engine will be great for the National Championship because it is going to come down to driver and kart setup rather than engine."
Following last week's announcement there has been some discussion regarding kart set-up and different chassis being required, however, Walton dispels any of these rumours.
"In terms of kart set-up I didn't change anything from what I would normally run as standard for a Clubman engine.  The way the engine is powered, it is very easy to get a consistent lap – it's a lot easier to drive consistently than the Clubman.
"Overall, I'm really excited about the prospects of this new engine and the racing that it will produce."
The IAME 100cc Reedjet will be used in an unrestricted form for the KA1 class and a restricted form (exhaust restrictor) in the KA Junior class from 2015 and beyond.
The first shipment of the IAME 100cc Reedjet engine are expected to arrive in Australia at IAME's Australian distributor Remo Racing during late November to allow competitors sufficient time to prepare for the 2015 Australian Kart Championship.