One Down, One to Go in GoPro Motorplex Karting Challenge Doubleheader Weekend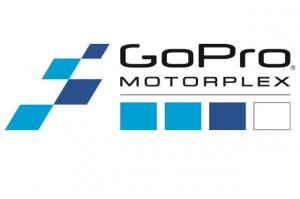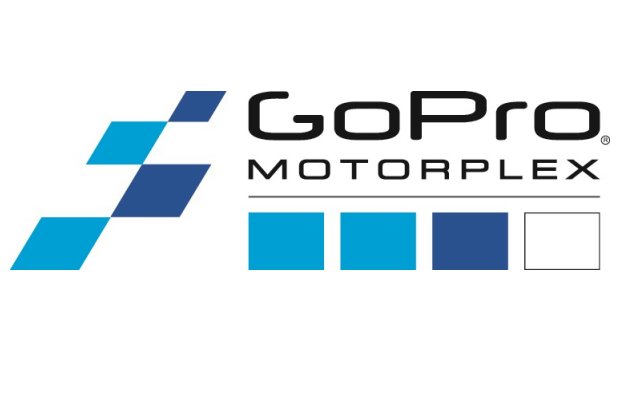 A record-high 87 entries in 14 divisions highlighted Round Five of the GoPro Motorplex Karting Challenge club series; the first of two full days of karting in our doubleheader weekend. The series will return tomorrow for Round Six, a completely separate round of racing action.
Today's Round Five Winners: Jack Crawford, Bradley Zilisch, Bjorn Bovim, Zack Frank, Ben Curtis, Cody Rockett, Neil Verhagen, Nick Tucker, Ashley Rogero, Enzo Fittipaldi, Mark Manno, Billy Duff, Josh Wilson and Reinaldo Maloon.

Kid Kart Division Winners: Sam Corry, Danny Dyszelski, Riley Sampson, Caleb Gafrarar, Brent Crews, Jayden Park, Damian Gutierrez, Matthew Francis, Carter Boydston. Congrats to all!
Rotax Micro Max Division
In the Micro Max division, Jack Crawford took the win with a last-corner pass on Tyler Maxson, creating a side-by-side photo finish. The two drivers raced close in both the pre-final and final race, each leading at different segments of the race. The race between the top-two was certainly not the only close battle on the track. Chloe Chambers and Caleb Bacon were also fighting hard for third and fourth positions. For a finish, Crawford got the win, followed by Maxson, Bacon and Chambers.
Rotax Senior Division
Bjorn Bovim scored the Rotax Senior division win in dominating fashion; 4.714-seconds over second place of Dalton Dow. In third was Nick Losito.
Rotax Junior Division
Bradley Zilisch earned the Rotax Junior division win in the 20-lap final race. Anthony Gangi, Jr. grabbed the lead early, but was quickly challenged by Zilisch and Blake Hunt. Zilisch and Hunt joined forces to attempt to pass Gangi in the hairpin turn unsuccessfully, causing the drivers to lose momentum and fall back. However, by halfway, Zilisch had reeled Gangi in and made a pass for the lead in Turn Four with two laps to go. Zilisch didn't hold the spot for long. Gangi passed Zilisch back in the hairpin turn with one lap to go. Gangi was disqualified in final tech inspection which gave the win to Zilisch, followed by Hunt and Kaitlyn Melton.
Yamaha Junior Division
In the Yamaha Junior division, Zack Frank dominated the race and took the final win. Frank got an early lead on the field and the only driver that was able to really challenge his lead was Luke Wallace. Wallace trimmed down Frank's gap to just 0.284-seconds when the checkered flag flew. Frank won, followed by Wallace and Krett Charles.
Yamaha Senior Division
Ben Curtis was first across the line in the 15-lap final earning the win, followed by David Lawrence and Christopher Hamilton.
TaG Junior Division
Even though there were only three entries in TaG Junior, they once again put on a great show. Neil Verhagen took the win, followed by Myles Rowe in second. Anthony Gangi, Jr. was disqualified following final tech inspection. Each driver led the race at some point and they remained nose-to-tail for the majority of the 20-lap final.

TaG Masters Division
Nick Tucker earned a dominating 4.306-second win in TaG Masters. The field battled hard behind him, but it was Randy Sampson who was the only driver that was able to take a shot at tracking down Tucker's lead. When the checkered flag flew, Sampson had to settle for second, followed by Chris Bowen in third.
Open Shifter Winner: Cody Rockett
TaG Senior Division
Ashley Rogero was the driver to beat in the TaG Senior field of 15 drivers. Rogero took control of first position and made quick work of putting some distance between her and the rest of the field. The field was a tight group of competitors, all running such close lap times that they were not able to reel her in once she was gone. Rogero led from flag-to-flag and Dusty Davis finished in second, followed by Nick Losito.
Mini Max Division
In the Mini Max division, drivers, Enzo Fittipaldi and Alex Verhagen, always promise to put on a good, close race. Once again this round, the two battled hard, bumper-to-bumper, each leading laps. With four laps to go, Verhagen took the lead. However, Fittipaldi shut the door on Verhagen soon after and muscled his way back into the top spot, eventually taking the win followed by Verhagen. An equally fun battle to watch throughout the day was between Dante Tekampe and Sam Louis Tisdale. The two drivers fought hard for third and fourth position, swapping back and forth in the pre-final and final. Tekampe finished in third position, while Tisdale was unable to finish.
Briggs Division
We were excited to welcome several new Briggs division karters this round. Although they were in different divisions, the Briggs Senior Light and Heavy division drivers ran a good, clean race against each other.
Briggs Cadet Winner: Mark Manno
Briggs Junior:
In Briggs Junior, Billy Duff scored the win against Alison Cody and Brian Collins. Collins had a great first race, adapting quickly after just purchasing the kart on Thursday.
Briggs Senior Light:
Reinaldo Moloon set the pace in the Briggs Light division, taking the win by over four seconds. Kevin Ross came home in second, followed by Jim Strowd in third.
Briggs Senior Heavy:
Josh Wilson once again scored a win in the Briggs Senior Heavy division. Chris Teis and John Anderson earned podium finishes as well.
Round Five Results:
For a complete list of final results from Round Five of the GoPro Motorplex Karting Challenge, CLICK HERE. The points are not currently available, but we will post as soon as possible.
To view the album of GoPro pictures from Round Five, CLICK HERE. (Scroll to bottom of page for most recent pictures)
UP NEXT: GoPro Motorplex Karting Challenge Round Six, Aug. 24.
The GoPro Motorplex Karting Challenge will be back in action tomorrow for Round Six. Each segment of the GoPro Motorplex Karting Challenge consists of two rounds of practice, qualifying, prefinal and final races for all classes.