Rocky Mountain ProKart Challenge Finale Set for Grand Junction
Flores leads Marolt and Brewer in a tight S2 championship chase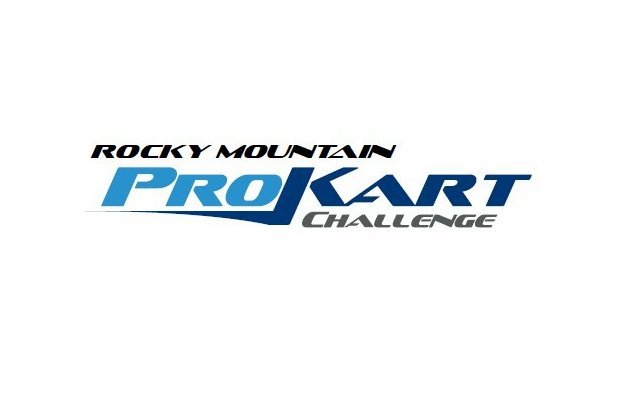 This year's Rocky Mountain ProKart Challenge is nearing its end, as the series' final two rounds are set to take place over the Labor Day weekend. The Colorado- and Utah-supported Superkarts! USA region has enjoyed a year of great racing, despite less than favorable entry counts. Following two fun and unique weekends of racing, the series will see its final race outing take place at the popular Grand Junction Motor Speedway on August 29-31. The challenging 9/10 of a mile long track was the site of the series' opening weekend back in May, and it will cap the year as well. Championships are still up in the air in several classes, and the racing is expected to be worthy of the championship weekend.
The premiere class of the RMPKC through 2014 has been the S2 Semi-Pro Stock Moto category. A cornerstone on the Pro Tour, as well as at SKUSA's many PKC regional events, the S2 class always supplies great racing and close finishes. This has definitely been the case this year in Colorado. Tase Flores enters the final weekend holding a 130-point lead over Myles Marolt, and he's definitely in the driver's seat. The opening rounds saw Lindsay Brewer score her first ever SKUSA victory at GJMS, and she will be back to compete in the final weekend, sitting only 30 markers behind Marolt. Ryan Rudolph made up for his opening two rounds of the season – which were plagued by mechanical issues – by doubling up his wins at rounds three and four in Calhan.
Steamboat Springs, Colorado's Rob Van Deren is the current point leader in S4 Master Stock Moto, and is the championship favorite thanks to a sizeable point lead over Hugh Templeman. Van Deren is the only S4 driver to have raced the first two weekends of the series, as Templeman, Norbert Laczko, and Mike Urban have all made it to one of two so far this year. Rob is not the only Van Deren seeking a championship in Grand Junction, however. Rob's son Max is the point leader in Mini Max with two rounds remaining. Racing with Cole Ciraulo and Corbyn Andrews at the opening weekend left Max with a pair of third place finishes, while he went on to grab the two victories at SBR Motorsports Park in rounds three and four.
Rayce Dykstra has been perfect through 2014 in the Micro Max category. The youngest class of Rotax racers has seen Dykstra score all four race wins thus far, but not without a challenge from Braden Hindson. A local of Grand Junction, Hindson will surely be fast at the final weekend, but will it be enough to stop Dykstra's impressive run?
Sabre Cook leads the way as the sole S1 Pro Stock Moto pilot in the RMPKC, while Brandon Southwick and Bob Rodrick are the provisional champions in TaG Senior and TaG Master, respectively.
Racers can pre-register now for this double-race weekend and save! Pre-entry cutoff has been extended to Tuesday, August 26th at midnight MDT. Everything a racer needs can be purchased thru the Rocky Mountain PKC online store here and all event details have been posted here . As for the event schedule, this final race weekend of the 2014 season will begin on Thursday, August 28 with pit move-in, trackside registration and check-in taking place from 3:00 p.m. until 8:00 p.m. During that time, the fuel and tire desks will also be open. Friday will see gates opening at 6:30 a.m. to resume pit move-in – with registration, fuel, and tire desks opening at 7:00 a.m. Friday's organized practice day runs from 8:00 a.m. until 5:00 p.m. Then each day of racing – Saturday and Sunday – will begin with gates opening at 6:30 a.m. and morning practices starting at 7:30 a.m.
Typically, the championship winners would be crowned with a season-ending awards banquet held Sunday night at the track. That, however, will not be the case this weekend, as Stan Bryniarski plans to present the champs with their awards following Sunday's race day podiums –and then allow all racers and their families to finish off their holiday weekend with their own celebrations.