New Fresh Look for Australian Karting
Mick Doohan helps prepare Australian Karting for successful 2015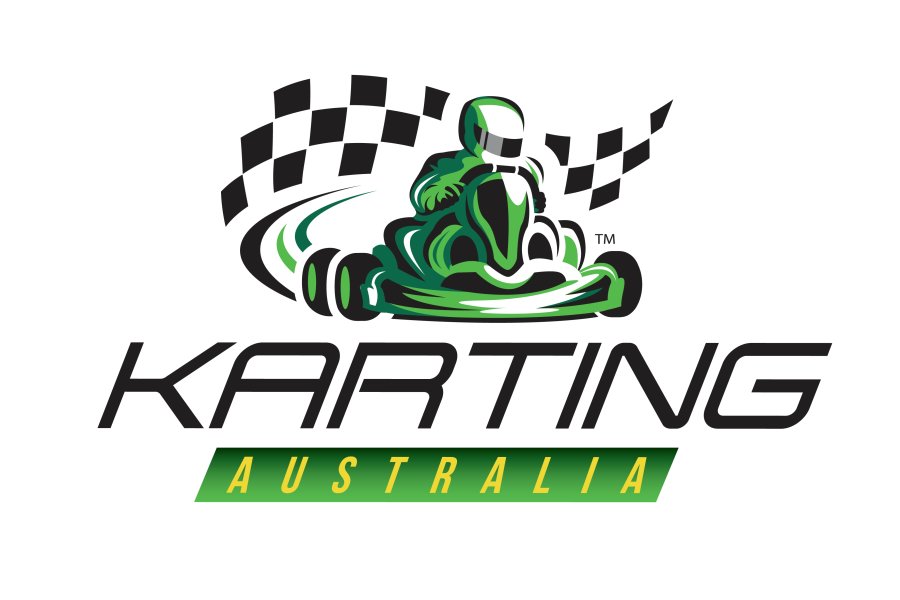 Since being vested with control of Australian karting on 1 September 2013, the Karting Australia Board of Directors and administration have been working to build the foundations necessary to reshape and sustain karting in Australia for the long term.
The main part of this work has been conducting a complete review of the sport, the findings of which have been released today in the report titled – "Creating The Pathway To Growth, Stability And Integrity In Australian Karting – Karting Australia's Whole of Sport Review – 2014."
This 'fresh eyes' review of Australian karting has taken many months and involved broad consultation with members and key stakeholders.
The Whole of Sport Review addresses, through a multi-faceted approach, six key principles that have largely gone missing from the sport of karting in Australia as it has developed:
– The need for karting to be Fun.
– The need for sustainable Growth.
– The need to provide Value for money at all times.
– The need for Simplicity in a sport that is at times overly complicated.
– The need for the sport at all levels and in all places to be conducted with Integrity.
– The need for improved Retention of competitors, participants, officials and stakeholders.
The Karting Australia Board believes improvements in these six key areas will position karting for growth, a healthy long-term future and increasing relevance in the Australian motorsport and general sporting landscape.
"It was apparent to us from the earliest time that the Board was involved in the sport that there was a need for a major cultural change," said Doohan.
"We recognise that cultural change is not easy and that it will take time but we are prepared to build our new culture! For karting in Australia this is a time for leadership. We will do what is hard. We will do what is right. We will do what the sport has been crying out to be done for a long time.
"We have recognised the need to put the fun and value back into karting for all to enjoy while constantly striving to raise and deliver upon the expectations of all people entering into and involved in the sport.
"We need people in karting who share our values of delivering and participating in healthy, safe, fun and value for money motor sport.  People who are focused on what our sport can become – not what it was or what they thought it was.  Sport that must be and will be conducted with integrity at all levels – at the events, on the race tracks, in the paddock and in the committee rooms of our Clubs and State Associations."
The release of the Whole of Sport Review is a significant starting point for a long-term plan for karting in Australia.
"This is the starting point in a long term plan. This is about our actions, our character, and our people sharing a belief that this is our sport – your sport, and that together we can and will make Australian karting the envy of the global karting world," said Doohan
"Nothing less will be acceptable."
Included in the 110-page Whole of Sport Review are outcomes that touch every aspect of the sport of karting in Australia across the following areas.
– Competition
– Rules and Technical
– Competition Licences
– Clubs
– Race Tracks and Facilities
– Junior Development
– Safety
– Judicial and Race Meeting Control
– Officials and Officiating
– Brand and Marketing
– Karting Industry
– Pathways – Karting for fun and Striving for Excellence
ENGINES
The Whole of Sport Review addresses one of the biggest issues confronting the sport for many years – future engines.
After the Australian Karting Association Incorporated installed working groups and programs in 2012/2013, it was left to the new Board of Karting Australia to resolve this issue.
Following months of diligent work, it can be announced that the Vortex 60cc Mini Rok will be the engine used in the Cadet 9 and Cadet 12 (formerly Cadet and Rookie) classes.  The IAME 100cc Reedjet engine will be used in the KA1 and KA Junior (formerly Clubman and National) classes.
The Mini MAX and Micro MAX engines will be incorporated into the Rotax Pro Tour while the KF2 class will also feature new engines from 2015 and beyond – as will the TAG 125 class with the PRD Galaxy being approved for use in competition.
A document explaining Karting Australia's new competition engines can be found on karting.net.au or by clicking HERE.
The Vortex 60cc Mini Rok to be used in the Cadet 9 and Cadet 12 classes
The IAME 100cc Reedjet to be used in the KA1 and KA Junior class.
COMPETITION
One of the distinct focuses of the Board was to provide a clear pathway from Club level through to National Championship level.
There will now be a clear definition of this pathway with nine levels of competition of events within Karting Australia.
Bringing the sport into line with major motor racing categories across the country and around the world, karting's State and National Championships will be conducted across multiple events from 2015 onwards.
The National Championship, to be named the Australian Kart Championship, will now be contested across six rounds incorporating seven classes (3 CIK classes and 4 Karting Australia classes).  These events will be held across a maximum of three days with school age children only practicing on non-school days.
The Rotax Pro Tour will become a National Series while the State Championships will mirror the Australian Kart Championship with multiple events deciding the Champion.  The State Championships will feature a maximum of 10 classes of each State's choice,  across a maximum of two days.
A document explaining Karting Australia's new engines, events and competition changes can found be on karting.net.au or by clicking HERE.