Tru Tech Racing Engines Brings Youth to Modesto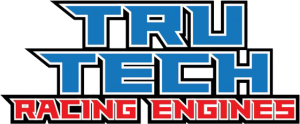 Attracting drivers from all over the globe, SuperKarts USA (SKUSA) hosted rounds 3 and 4 of the 2014 SKUSA Pro Tour in Modesto, Ca. The event was set up as a temporary track using the Downtown Modesto city streets. This would be a first for a Pro Tour event but proved vital attracting thousands of spectators throughout the weekend. Tru Tech Racing Engines supported 12 competitors across 4 classes with mixed results through the weekend.
The youngest drivers in SKUSA competition got things started in the TaG Cadet category. Colin Queen and Jacob Blue Hudson positioned themselves well qualifying 11th and 15th in the 32 kart field. Queen, one of the youngest competitors in the TaG Cadet field, turned a lot of heads as he methodically worked his way into the top-5. A late race red flag would end the race early taking any chance for Queen to advance further up than his 5th place result. Hudson was involved in a heat race incident dropping him well back in the field and a respective 20th place result. On Sunday morning Hudson was examined by trackside medical staff and found to have broken his hand thus taking him out of competition for Sunday. Queen would qualify 9th for Sundays modified race schedule. In the shortened main event Queen battled to stay in the top-10 falling short finishing 14th respectively.
The 31 kart field of TaG Junior saw Ethan Barrett and Trenton Sparks putting their Tru Tech powered karts up front early qualifying 3rd and 4th on Saturday. A broken header removed Sparks from the top-5 in heat 2. Starting from the back Sparks would be involved in an opening lap incident taking him out of the main. Barrett would improve on his qualifying to start the main 2nd. A heated battle in the main moved Barrett back just off the podium in 5th! Sparks opted out of competition on Sunday with Barrett finishing just outside the top-10 in 13th.
Many veterans of karting found themselves at the front in TaG Senior including the likes of Jake Craig and Andrew Zimmer. Craig is your current SKUSA Pro Tour points leader after scoring the wins in round 1 and 2. Zimmer made his return to TaG competition after securing the National #1 Plate during the 2013 SKUSA Pro Tour. Craig switched to an IAME X30 engine on Friday evening finding it suited his style of driving better. Craig proved this by taking the Saturday pole. Zimmer would qualify 9th and be one of the fastest IAME Leopard karts in the 30 kart field. A broken header moved Zimmer to the tail of the main event field. Zimmer moved through the field to finish 12th. Craig would stay in the top-3 through the day finishing 3rd. On Sunday Zimmer bounced back qualifying 4th with Craig just behind in 5th. Craig took the lead mid race holding the top spot until the final couple laps. Craig would settle for 2nd with Zimmer finishing just outside the top-10 in 11th. Craig adds to his points lead heading into the final round of the SKUSA Pro Tour, the SKUSA Super Nationals, being held in November.
Tru Tech Racing Engines is one of the nation's leading 2-stroke engine service centers, accumulating victories and championships from 80cc to 125cc competition. Tru Tech Racing Engines is a certified Rotax Service Center recently capturing a Rotax National Championship. Headquartered in Southern California, Tru Tech offers an array of services including technical support and engine leasing. Learn more today at www.trutechracingengines.com. Stay up to date on Facebook and Instagram.