Over 20 Podium Finishes for Team PSL Karting and CRG Drivers at the Eastern Canadian Karting Championship
PSL/CRG stays strong as the summer season nears its end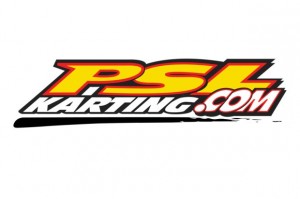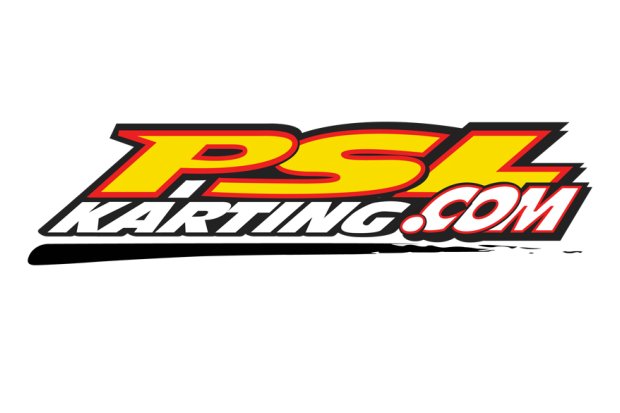 Team PSL Karting, the world's number one CRG distributer, stayed very close to home for the third round of the Eastern Canadian Karting Championship (ECKC) at Le Monaco Trois-Rivieres. The team and its customers made an impressive number of podium finishes among the most competitive drivers from Eastern Canada and elsewhere.
Saturday's action at Le Monaco was in favor of the PSL/CRG crew. In the Briggs Masters category, Corey Walsh qualified on pole and carried that into second place in the prefinal, where he would also finish his final. Briggs Senior saw Tommy Lemaire-Ouellet qualify and finish his prefinal in first place, however he unfortunately would not finish his final due to a crash at the tricky street circuit.
In the Honda Open class, Sylvain Clair, Francois Bellemare, and Jean-Francois Boyte would qualify in positions one, two and three. The trio finished the prefinal with Clair behind Bellemare and Boyte, and in the final Clair would fall completely out of reach of the podium, leaving Boyte and Bellemare for a one-two podium finish.
In the 125cc Shifter class, Dominic Legrand would finish his Saturday final on the podium in second place while Jeffrey Kingsley put up a great race to second place in his DD2 main event.
Dany St-Hilaire would be the real star of DD2 Masters on Saturday, maintaining first place through qualifying, prefinal, and final. Paul Carvalho followed in second place in the prefinal, and picked up another PSL/CRG podium in third place in the final.
Micro Max saw great efforts and three top-five finishes in the final. Justin Arseneau finished his prefinal in third place, and went on to finish his final in the same third position, behind Patrick Woods-Toth in second and in front of William Michaud in fifth.
In Mini Max, Sebastian Alvarez and Alexandre Legare finished second and third in both their Saturday prefinal and final to add to Team PSL Karting's bevy of results in ECKC action.
Finally, in Saturday's Rotax Senior event, Tommy Lemaire-Ouellet posted a solid second place in qualifying. Unfortunately, he would start his final race in last place. Ouellet would finish in sixth place, most of the time having been fastest kart on track and setting the second fastest lap time. Christophe Paquet would finish ahead of Ouellet in second place to pick up a nice podium for PSL/CRG.
Sunday's events brought just as much action if not more for Team PSL Karting and CRG drivers. The Briggs Masters main event put forward a one-two podium finish for Eric Beltrami and Corey Walsh. After qualifying in first position in Briggs Senior, Tommy Lemaire-Ouellet finished in second place for his final, a solid end to his weekend after Saturday's unfortunate events.
The always exciting and competitive DD2 class started its Sunday events with Jeffrey Kingsley finishing his prefinal in first place. However, in the final he encountered complications while in the lead and was spun out on the last lap. Gavin Reichelt ended up taking over the first place finish in the main event, followed by Dominic Legrand in fourth place and Alessandro Bizzotto in fifth.
Dany St-Hilaire qualified in first place for Sunday in the DD2 Masters, and finished his prefinal in first as well, followed by Paul Carvalho in second place. The main event saw St-Hilaire finishing out of podium, with Paul Carvalho in first place with the win, and Martin Verville in third.
In Rotax Junior, Thierry Cote was fast and competitive, but made cautious actions in order to finish every race. He finished with a respectable seventh place in Sunday's main event.
Rotax Micro Max saw Justin Arseneau doing well early on, with a second place qualifying position and prefinal finish. Patrick Woods-Toth would finish just behind Arseneau in third in the prefinal, and would work up to second place in the final, with William Michaud following in fifth place.
Sebastian Alvarez and Alexandre Legare once again stole the show in Rotax Mini Max on Sunday. The pair put in a one-two finish in both qualifying and the final race.
In Rotax Senior, Tommy Lemaire-Ouellet qualified in first place in one of the most competitive classes of the weekend. Following in third and fifth were Christophe Paquet and Olivier Bedard. The prefinal saw Ouellet fall back one place into second, and Paquet and Bedard maintaining their positions.
Team PSL Karting will next take on the ASN Canadian Karting Championships August 20-24 in Mont-Tremblant, Quebec where team drivers will look to attain national championships and coveted tickets to the Rotax MAX Challenge Grand Finals.  ECKC will resume at the same Le Circuit Mont-Tremblant circuit to finish out the 2014 series September 19-21.
Team PSL Karting will be trackside in 2014 at the SKUSA Pro Tour, the United States Rotax Grand Nationals, Eastern Canadian Karting Championship, Coupe de Quebec and the Canadian National Championships. Team PSL Karting is associated with CRG, Maxter Kart Engines, Rotax, Tillett Racing Seats, Sniper, Unipro, Douglas Wheels, Vega, MG Tires, Arai, Freem, Alfano, D.I.D. Racing Chains and ORG.
To learn more about the World's #1 CRG distributor, sales & service, arrive & drive opportunities, PSL racing engines or dealer opportunities, please visit www.pslkarting.com or www.pslkartingusa.com