EKN Trackside: United States Pro Kart Series – New Castle Preview – Part 1
Four Yamaha titles on the line in Indiana as 2014 season closes out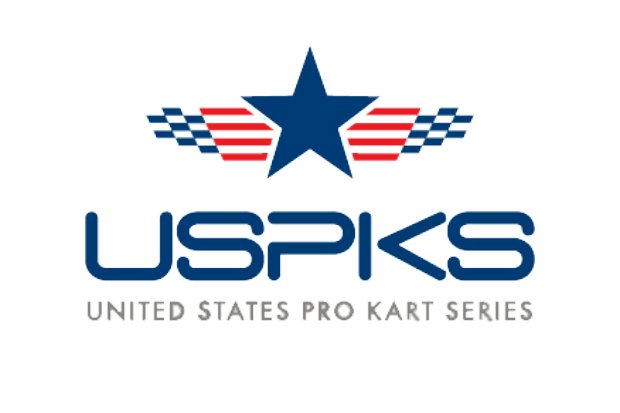 The second season of the United States Pro Kart Series will come to a close this weekend at the New Castle Motorsports Park – presented by KARTSALE. Round Seven and Eight are scheduled for the August 15-17 weekend, with the New Castle, Indiana facility set to welcome a strong contingent of drivers competing in the four TaG and four Yamaha divisions. The two rounds of racing will decide the eight champions, with the year-end award ceremony scheduled for Sunday evening at the facility.
Completed in 2003, the New Castle Motorsports Park has become a staple facility in North American karting. The 1-mile national course provides all the elements to make a great circuit, including long straights, tight corners, and sweeping turns to challenge the drivers and provide a great backdrop for racing.
eKartingNews.com is proud to partner with the USPKS once again, offering live audio coverage. EKN Trackside Live will provide play-by-play and live timing for those unable to attend by bookmarking eKartingNews.com/live and listen in to USPKS announcer Randy Kugler. Included with the EKN Trackside Live coverage will be articles and reports throughout the weekend. A detailed look at the fields that will compete in all eight divisions is set for the upcoming two days. The first preview article looks at the four Yamaha divisions, with the TaG previews to follow tomorrow.
---
Yamaha Pro
This season has belonged to Mike Doty Racing's Brandon Jarsocrak. At the end of the first three weekends, Jarsocrak has taken home the $1,000 check for scoring the most points over the two days. That momentum has put the Haase driver into the championship lead by a large 380 points. At 320 points maximum available in each round of racing before adding the number of entries, there is still a mathematically shot for Dakota Pesek and Derek Dignan. Pesek (Top Kart) is a two-time winner on the season, just like Jarsocrak, winning at GoPro Motorplex and last month in Pittsburgh. Jarsocrak has just been more consistent through the heat races, including finishing inside the top-three in all six main events. Dignan has yet to score a victory but three top-three finishes and two top qualifier bonuses have kept him just inside the chase.
One of the quickest drivers in the last four rounds is Dignan's KartSport North America teammate Tony Jump. Finishing his first season aboard an Arrow, Jump scored victory at Round Four, fought his way from the tail of the field to third in Round Five, and was leading Round Six until a sidepod bolt snapped and sent his nerfbar flying off. Another run at a win will help to move Jump into the vice-champion position by the end of the weekend.
Home field advantage will be in the favor of Round One winner Camden Speth, as the Indiana driver welcomes the series to the New Castle circuit. Speth (FA Kart) has struggled after sweeping the opening round in Mooresville, and is looking to bounce back at home. Privateers Collin Griffin (Tony Kart) and Killian Keaveny (Top Kart) won at the recent Route 66 Sprint Series event two weeks ago, with Leopard Pro driver Scott Kopp (Innovative Performance/Tony Kart) showing well in his switch over to the Yamaha category.
Yamaha Pro Provisional Entry List

| No. | Driver | Team | Chassis | Hometown |
| --- | --- | --- | --- | --- |
| 1 | Kevin Nelson | Switch Racing Engines | Tony Kart | Cedarburg WI |
| 3 | Chuck Tate | RACERSITES | Praga | Davidson NC |
| 4 | Camden Speth | Comet Kart Sales | FA Kart | New Palestine IN |
| 7 | Jacob McWhirter | | Tony Kart | Tallmadge OH |
| 8 | Brandon Jarsocrak | Mike Doty Racing | Haase | Reading PA |
| 22 | Tony Jump | KartSport North America | Arrow | Dekalb IL |
| 26 | Nick Landi | | FA Kart | Old Bridge NJ |
| 37 | Adam Crepin | Laukaitis Racing | Merlin | Saint Louis MO |
| 38 | Scott Kopp | Innovative Performance | Tony Kart | Big Bend WI |
| 41 | Killian Keaveny | Top Kart USA | Top Kart | Annandale MN |
| 44 | Eli Salamie | ART GP America | ART GP | Zionsville IN |
| 52 | James Brock | | Birel | Flushing MI |
| 55 | Collin Griffin | | Tony Kart | Winfield IL |
| 56 | Trevor DeLong | | DeLong D1 | Brighton MI |
---
Yamaha Junior
The championship has come down to the same two drivers who have been trading wins back and forth all season. Defending series champion Zach Holden leads his Top Kart USA teammate David Malukas by just 80 points going into New Castle. Holden has two wins to his credit, with Malukas earning a win at all three events thus far. Holden's worse finish is sixth on the year, while Malukas suffered two poor results, which leaves him trailing in the standings. New Castle is the home track to Holden, but this will be Malukas' fifth straight weekend at the track, going coast to coast, with no signs of slowing down. Should they split the weekend in wins, like they did at GoPro and Pittsburgh, it will come down to who performs better over the qualifying and heat races to see just who will be crowned this year's champion.
Still mathematically in the hunt is Round Four winner Brandon Lemke (Merlin). The Wisconsin driver scored three straight top-three finishes, and has a few wins at the New Castle facility over the course of the last two weeks. A couple sweeps over the weekend could propel him back into championship contention. Georgia driver Simon Sikes (FA Kart) has been quick in his debut Junior season, showing well at South Bend and Pittsburgh, earning his first top qualifier and heat race win last month. Speed will continue to be an emphasis at the New Castle circuit.
Joining the Junior categories on the weekend is Cadet standout John Paul Southern. The PCR pilot is making the early jump up in New Castle, looking to get some seat time before making the full transition in 2015.
Yamaha Junior Provisional Entry List

| No. | Driver | Chassis | Hometown |
| --- | --- | --- | --- |
| 0 | Savannah Fitzgerald | PCR | Greenville PA |
| O1 | Brandon Lemke | Merlin | Eagle WI |
| 1 | Mike McAndrews | Birel | Slinger WI |
| 2 | Zach Holden | Top Kart | Greenfield IN |
| 4 | Andre Castro | Arrow | New York NY |
| 6 | Simon Sikes | FA Kart | Athens GA |
| 7 | Becker Reardon | Tony Kart | North Liberty IN |
| 11 | Evan Fritts | PCR | Toledo OH |
| O11 | Ben Varner | Birel | Metamora MI |
| 16 | Nick Luedeke | PCR | Brunswick OH |
| 20 | Zach Lynn | FA Kart | Indianapolis IN |
| 22 | Dario Cangialosi | Haase | Chester NJ |
| 79 | David Malukas | Top Kart | Chicago Ridge IL |
| 81 | Joseph Budzinski | Praga | Ann Arbor MI |
| 202 | John Paul Southern | PCR | Westlake OH |
---
Yamaha Cadet
Last year's Yamaha Cadet title came down to the wire during the inaugural USPKS season. Sam Mayer (Merlin) triumphed by just 10 points when the final checkered waved. This year, Mayer is trailing going into the final event of the season by 30 points to Dylan Tavella. One of the top Cadet drivers in the country, Tavella (Tony Kart) has two wins on the season, along with a runner-up and third place finish to his credit. Mayer won the second round, stopping Tavella from a four-win weekend in Mooresville. Since, he's come up short of a win twice. Both have not finished outside the top-five of a main event all year, and will decide this year's championship with every lap, and every finish so crucial.
With Southern moving up to the Junior level this weekend, the fight for third in the championship boils down to four drivers. Austin Schaff (Merlin) currently sits fourth with Alex Bertagnoli (Merlin), Lance Fenderson (Benik) and Round Six winner Devin Boutot (Tony Kart) in the hunt. Round Three Giovanni Bromante (Top Kart) missed the first event of the season, but should he come out on top in New Castle, could have a chance at reaching the championship podium.
Yamaha Cadet Provisional Entry List

| No. | Driver | Chassis | Hometown |
| --- | --- | --- | --- |
| 2 | Connor Cass | Merlin | Hartland WI |
| 3 | Robert Noaker III | Praga | Duncannon PA |
| 4 | Alex Bertagnoli | Merlin | Algonquin IL |
| 5 | Jason Welage | Tony Kart | Cleves OH |
| 7 | Stephen Dial | Merlin | Elwood IL |
| 8 | Caleb Tate | Arrow | Davidson NC |
| 10 | Madison Campeau | Praga | Gibsonia PA |
| 14 | Dylan Tavella | Tony Kart | Massapequa NY |
| 17 | Amelia Cangialosi | Haase | Chester NJ |
| 18 | Austin Schaff | Merlin | Sussex WI |
| 22 | Sam Mayer | Merlin | Franklin WI |
| 23 | Lance Fenderson | Benik | Exeter NH |
| 26 | Sam Paley | FA Kart | Hebron KY |
| 30 | Lachlan DeFrancesco | Benik | Fort Lauderdale FL |
| 74 | Aidan Harrington | Birel | Des Plaines IL |
| 91 | Elliott Budzinski | Praga | Ann Arbor MI |
| 99 | Stone Slattery | Top Kart | Dover NH |
---
Yamaha Rookie
Luca Mars has a firm grip on the championship lead in the Yamaha Rookie division. With five straight wins, the Praga driver holds a 395 point over Round One winner Tyler Maxson (Tony Kart). Ryan Deltor (Praga) and Gunnar Bishchoff (Haase) are the only others that have been able to challenge Mars on the season. With the long New Castle circuit, either the fields will get strung out, or a large draft pack will form to provide some exciting racing.
Yamaha Rookie Provisional Entry List

| No. | Driver | Chassis | Hometown |
| --- | --- | --- | --- |
| 4 | Owen Mahle | Top Kart | Ravenna OH |
| 9 | Aidan Hinds | Birel | Loveland OH |
| 11 | Chester Brimer | Praga | Whitmore Lake MI |
| 18 | Caleb Bacon | FA Kart | Kingsport TN |
| 27 | Tyler Maxson | Tony Kart | Lawrenceville GA |
| 48 | Gunnar Bischoff | Haase | Castleton VT |
| 55 | Nico Montileone | Birel | Beaver Falls PA |
| 58 | Ryan Detlor | Praga | Madison AL |
| 99 | Bayne Bennett | Birel | Granger IN |
| 199 | Conner Churchill | Tony Kart | Beloit WI |
| 888 | Luca Mars | Praga | Franklin Park PA |