WKA Announces 2015 Manufacturers Cup Class Structure, Event Formats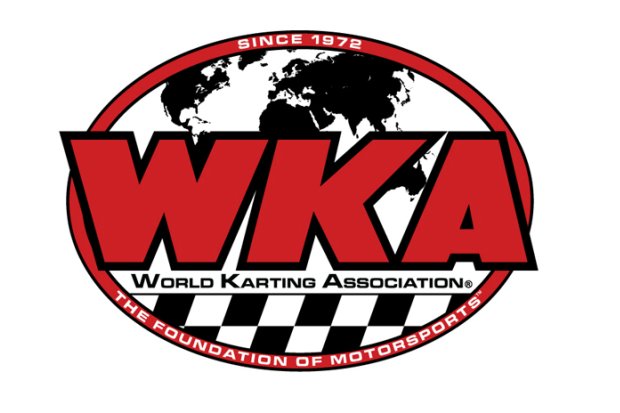 The World Karting Association Board of Trustees has approved a 12-class structure and brand-new weekend race format for the 2015 Mazda / Bridgestone Manufacturers Cup Series, which will open December 27-30 at Daytona International Speedway in Daytona Beach, Florida.
Next year's Man Cup Series has 12 classes on the docket that includes a couple new divisions, a return of a past tradition and the continued focus on IAME X30, Leopard and Yamaha KT100 racing on a national stage.
"We're very excited about the new 2015 Manufacturers Cup program," WKA President Rick Dresang commented. "The Board of Trustees and Manufacturers Cup Reorganization Committee have worked very hard the last couple months to gauge what our current and former 2-cycle sprint racers want, and we've developed a program that will result in high-spirited competition and thrilling weekends of racing from the drop of the first green flag to the waving of the final checkered flag Sunday afternoon."
Senior racers will have four classes from which to choose, and a wide range of speed and competition.
Yamaha Supercan will return to the series as a national division for the first time since the four-hole can was exchanged for the SRY pipe at the end of the 2012 season. The return of Yamaha Supercan will bring the Man Cup Series back in line with most 2-cycle sprint touring series.
A pair of TaG categories will be offered and for the first time, the only TaG engines Man Cup will offer will be the IAME X30 and Leopard.
The two powerplants will be separated in 2015 with separate categories for X30 Senior and Leopard Senior. The IAME two engines have been combined in Man Cup for the last couple seasons.
A brand-new division will join the circuit in 2015 with the addition of WKA Stock Moto, open to 125cc Stock Honda shifters. This will mark the first time in a number of years a national WKA sprint series has offered a shifter category. Stock Honda draws good numbers on WKA's Road Racing circuit and at sprint series in different areas of the country; WKA officials are optimistic the Stock Moto class will catch on quickly in Man Cup and become a competitive division.
Little will change for 12- to 15-year-old junior racers. IAME Junior – open to X30 and Leopard engines – and Yamaha Junior will be the junior classes offered. The lightly attended Komet Junior division has been scratched from the series in 2015. IAME Junior will continue to be open to Leopard and X30 engines.
The competitive 8- to 12-year-old Junior Sportsman ranks will return with a trio of divisions in 2015. Sportsman teams will get to choose from Yamaha Sportsman, Komet Sportsman and the new TaG Sportsman. The new TaG Sportsman division will be open for the growingly popular Vortex 60cc Mini-RoK TaG engine.
While the Comer K80 will no longer be offered in the full blown Sportsman ranks next year, the engine will still have a place on the Man Cup circuit.
Comer Rookie has been added to the class structure as a non-champions Rookie division. The Comer Rookie division – open to racers age 7 to 12 – will join the successful Yamaha Rookie Sportsman in 2015. This will give Rookie teams a pair of classes from which to choose for the first time ever.
Kid Kart will return as the 12th and final class. The 2015 season will mark the Kid Kart division's second year on the Manufacturers Cup circuit, and for the first time Kid Karts will race at Daytona KartWeek this December. The Kid Kart class did not run at this past December's Daytona KartWeek.
2015 WKA MANUFACTURERS CUP CLASS STRUCTURE
1.     Kid Kart
2.     Comer Rookie
3.     Yamaha Rookie
4.     Yamaha Sportsman
5.     KPV Sportsman
6.     TaG Sportsman
7.     IAME Junior (X30/Leopard)
8.     Yamaha Junior
9.     Leopard Senior
10.  X30 Senior
11.  Yamaha Super Can
12.  WKA Stock Moto
FRESH, NEW WEEKEND SCHEDULE
While some has changed and some has remained the same regarding next season's class structure, major changes have been made to the 2015 Man Cup event format.
A condensed class structure means only a maximum of 12 racers will leave each Manufacturers Cup national weekend as a main-event winner. And at season's end, only a maximum of 12 drivers will be crowned a WKA Manufacturers Cup national champion, making the championship crown more prestigious and special than it's ever been.
Rather than the traditional two days of racing that include separate class programs each day, every class's race weekend will commence with timed qualifying sessions Saturday morning and will not end until the checkered flag waves on the main event Sunday afternoon.
Following a full day of Friday practice, each of the 12 classes will run one round of practice Saturday morning before timed qualifying begins. Qualifying results will set the starting lineup for heat races, which will be non-progressive, meaning qualifying results will set the starting lineup for all Saturday heat races.
Officials will tally heat-race point accumulations Saturday evening, and these points will set the starting lineups for Sunday's big race program.
Drivers will get one last shot at practice Sunday morning with one complete round. After practice, all that's left on the agenda will be a pre-final, which will precede Sunday afternoon's highly anticipated final. The main event starting lineup will be set from Sunday's pre-final finishing order.
The fewer classes and new format will combine to give Man Cup racers extended track time and more bang for their entry dollars than ever before. While more track time will become the new "norm" at WKA's national events, the fewer classes and new format will allow racers, teams and families earlier end times both Saturday and Sunday, giving teams more time Saturday night to prepare for Sunday's activities and an earlier departure time Sunday afternoon.
YEAR-END BANQUET
The 2015 Man Cup Series will kick off at Daytona, and this December's WKA KartWeek will also include the year-end banquet for the 2014 Man Cup Series.
The banquet will take place at the Daytona Beach Resort the evening of Saturday, December 27. This will be the night of "parking day" at the Daytona WKA Sprint Championships with on-track action opening with a full day of practice Sunday, December 28.
WKA has already reserved a special room rate for WKA Daytona KartWeek teams and families at the Daytona Beach Resort, giving Man Cup racers an attractive option to attend the banquet Saturday night and simply walk up to their hotel rooms once the ceremony is complete.
More announcements regarding the 2014 Man Cup banquet are forthcoming, but racers, teams and families can plan on a Daytona Beach banquet Saturday night, December 27!