P1 Engines Makes It Four Wins in Pro Tour Competition
Zeen continues to impress with P1 Engines power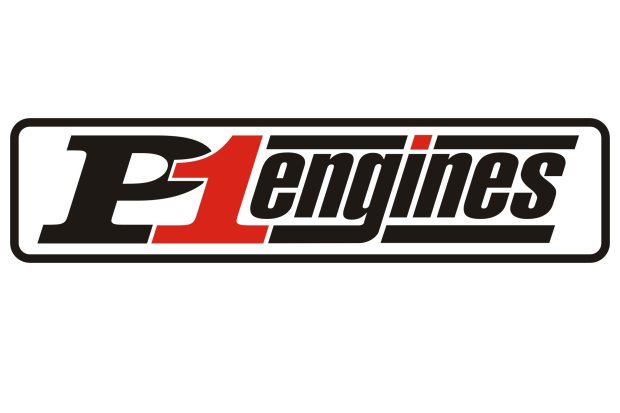 With a short trip to Modesto, California for the second event weekend of the Superkarts! USA (SKUSA) Pro Tour, P1 Engines powered drivers would be front and center during the premiere Modesto Grand Prix in the streets of the downtown core. With a challenging and tight layout, teams and drivers would be put to the test with several P1 Engines powered customers ending their weekend at the front of the field.
"It was a challenging weekend for all involved," explained P1 Engine Jesus Vasquez. "Long days and a tough circuit got the best of some drivers but we were able to run up front in several different classes. With Modesto now done, we will begin to shift our focus to the final stop of the Pro Tour, the SKUSA SuperNationals."
In the ultra-competitive TaG Senior field, it was P1 powered Andrick Zeen who would continue his winning ways. Fresh off victories at the Route 66 Sprint Series and LAKC programs, Zeen would do no different in the streets of Modesto. Utilizing a P1 Engines prepared X30, Zeen claimed both heat race wins and the main event victory on Saturday as he dominated the day. Looking to repeat on Sunday, Zeen claimed the pole position and heat race victory before a hole in the radiator and leaking water would end his event prematurely.
Fellow P1 Engines driver Blaine Rocha set the pace in Friday's TaG Senior practice session claiming the Kart360.com 'I Won Practice' award. With the goal to carry the momentum into the weekend, Rocha would make contact in qualifying and end his session early forcing him to start near the back of the field. Doing well through the heats and positioning himself for a run to the front, the talented driver managed to drive forward to a top-five result crossing the line P4. Sunday, Rocha was one of the drivers to beat and secured another victory for P1 Engines after finishing second in the heat race.
Austin Elliott, David Vasquez, Nick Ramirez, Luke Selliken, Jin Bai, Travis Lowe, Junrong Chen, and Matt England all should great speed but contact would see them retire from the challenging, barrier lined street circuit.
Just as competitive in the TaG Junior field, it was P1 Engines powered Christian Brooks near the top of  the charts. After qualifying in the top-ten and progressing through the heat races nicely, Brooks would set fast time in the main event as he drove to a fourth place finish. Sunday would prove to be a little better for the junior competitor as experience from Saturday improved Sunday's finish as he secured a second place podium result.
Anthony Sawyer, Petr Ptacek Jr. and Royal Mckee would also enter the talent-filled TaG Junior class all running inside the top-ten. Sawyer would have a great run on Sunday, running second for the majority of the main event before eventually crossing the line in fourth. Ptacek Jr. would also show speed and run in the top-five on Saturday before claiming another top-ten result for the California-based engine builder, claiming seventh at the drop of the checkered flag. Mckee looked poised for a top-five result over the weekend but late race contact would relegate him to eighth.
In the TaG Cadet category, Tomas Mejia, Dick Yu, Oliver Calyo and Dante Yu had great speed with their P1 Engines prepared Vortex Mini Roks. Dante and Dick Yu would provide top-ten results for P1 Engines with Dante claiming a seventh place finish on Saturday and Dick coming home tenth on Sunday. Mejia would add a seventh place finish during Saturday's main event while Calyo would have no luck over the weekend but showed speed to run in the front half of the large TaG Cadet field. 
For more information on P1 Engines or to book one of their national level engines for testing or event weekend use, please visit them online atwww.P1Engines.com or contact P1 owner Jesus Vasquez at 909.948.2718 or via e-mail at Champions@P1Engines.com. Also, to follow up-to-date results and information on P1 Engines, become a fan of the "P1 Engines Fan Page" on Facebook.
For information on press releases or other media services offered by Race Tech Development, please contact Mike Maurini via e-mail at Info@RaceTechDevelopment.com or 317.270.8723. Race Tech Development can also be found on Twitter at @RaceTechDvlp as well as Facebook at their Race Tech Development Fan Page.