EKN One-on-One: Chris Wheeler – US Open of Dirt
Karting industry member discusses plans for exciting new venture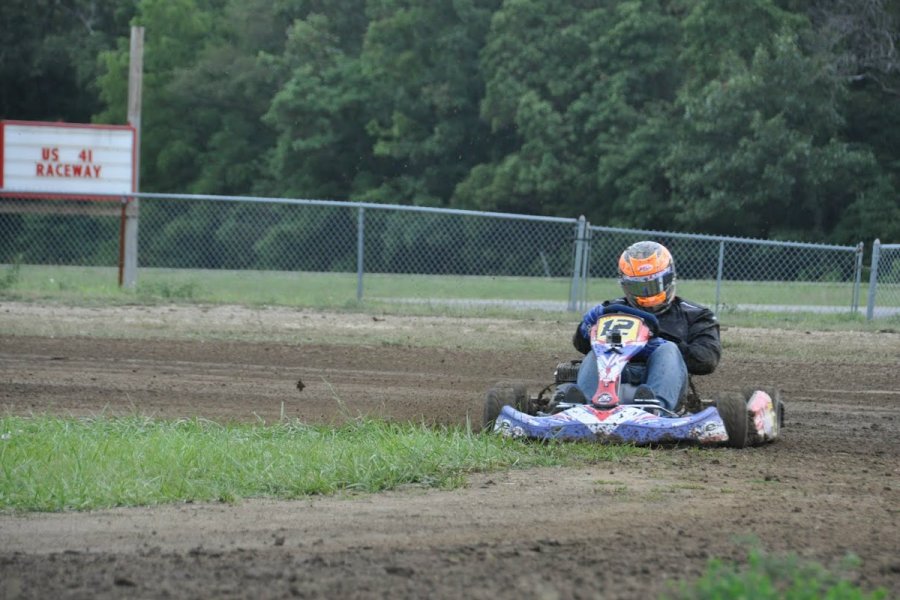 US41 Speedway will host the first ever US Open of Dirt event on September 12-13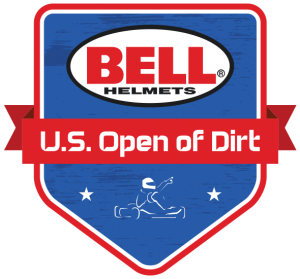 As we enter the month of August and take a quick look at how the 2014 racing season has progressed, there have been many positives.  Numbers have been strong in the top national series with record entries on both the SKUSA Pro Tour and the Rotax Challenge of the Americas, and we've seen growth from in many different areas, such the United States Pro Kart Series, the GearUp Challenge, the Northeast Shifter Kart Series and the many clubs and regional series that are enjoying renewed participation and excitement thanks to the Briggs LO206 program.  There is a very positive push for grassroots karting right now, with more and more karters re-kindling the purity of the sport and the simple, bottom line, 'fun factor'.  I would hazard a guess and say that most of us race because it's fun, and when you can clear away the negative effects of egos, politics and drama, it comes down to the fact that it's just plain fun to jump in a kart and drive.
Just recently, I had the chance to take my four-cycle-powered straight-up CIK kart onto a small dirt track in southern Ontario.  It was just a little side deal that one of the guys from my club organized, which had us join the regular classes at the Ohsweken Kart Club as a guest group, running on the card alongside purpose-built oval-centric 'flat karts' and Micro Sprints.  We threw rain tires on the karts and hit the track.  It was pure fun, running on the dirt and sliding it through the corners.  I found it interesting and well-timed when my friend Chris Wheeler presented me with his plans to promote a new dirt road course event in Indiana, starting with a race in mid-September.  This is yet another example of the evolution of the sport and the continuing focus on having fun.  I sat down with Chris to talk about his new 'U.S. Open of Dirt', and how he's bringing in his friends to really turn this into something everyone in Indiana should go out and support.
eKartingNews.com / Rob Howden:  Chris, thanks for taking the time to talk to us, as I know that you were out at the track last week doing some initial tire testing.  For people who are only hearing of your new venture for the first time, fill our readers in on what you're doing with the U.S. Open of Dirt.
Chris Wheeler: Rob, thank you for taking the time to sit down with me to do this.  For those who aren't familiar with the Bell Helmets U.S. Open of Dirt, it's an exciting new event that I'm promoting along with a team of non-karting, motorsports professionals. The concept is to take your standard sprint kart, throw on a set of Bridgestone rain tires, and race on a road course that is dirt. It's scored and run like a local sprint car dirt race, and has a great cash purse.  One of the coolest parts is that we the "champions bonus" which will pay an extra $1,000 to the highest finishing driver in TaG Senior for who qualifies for the bonus. In order to qualify for it, you must be in the top-three in points in TaG Senior in the WKA, USPKS, or SKUSA.  We're trying to attract some big dogs to see how they perform on the dirt.   I've personally have been on the track doing the tire testing and working with the track owner to get the track conditions that way we need them and I can honestly say that it's the most fun I have ever had in a kart.
EKN:  What a cool concept!  There's a great group of guys having a blast with dirt sprint karting in SoCal as well, so I can really see this thing taking off, especially with all the talk of getting back to the fun of grassroots karting.  When and where is this taking place, and what kind of layout are we talking about?
CW:  The venue for this event is US41 Raceway, which is located in Lake Village, Indiana. US41 is a 1/5 mile dirt oval that is building as one of the best dirt tracks in the area for karting thanks to how well the racing has been. The O'Connor brothers who own Kokomo Speedway, which is by the far the best-prepped track for sprint cars in the country on a weekly basis, also own US41. We will run clockwise on the 1/5 mile oval and will cut a road course into the infield, just off the backstretch.  I personally have been on the track and I think it's going to be a great layout.
EKN:  From what we're reading on social media, you're bringing out a few of your friends from the IndyCar world to play as well, which will make it exciting.  Fill us in on the names you're going to have on the entry list.
CW:  Fortunately, I've been able to work in the IndyCar Series for several years as a spotter and a few of my friends are coming to run.  Four-time Champ Car champion, former F1 driver, and defending 24 Hours of Daytona winner Sebastien Bourdais is confirmed, former CART champion Jimmy Vasser is dusting off his helmet, Sebastian Saveedra, who is currently teammates with Bourdias in the IndyCar Series, is running, and PJ Chesson, the former IndyCar and winged sprint car driver, will also be there. We have some interest from a few other IndyCar drivers and also a few of Indiana's best non-wing sprint car drivers. It just comes down to having enough big teams willing to participate to field a kart for them.
EKN:  That's awesome.  We've seen guys like these come out to race at the annual RoboPong 200 or the SKUSA SuperNationals, but this must really be about getting back to their roots and just having some fun in a kart.  It's going to be interesting to see how the night develops as no one will have much of a baseline going in.  What's the format?
CW:  Well, Rob, this is one of the more interesting parts of this event.  I absolutely miss the days of a 'pea-pick and race' style night.  We will have practice on Friday, September 12, and racing on Saturday, September 13.  We will pea-pick for qualifying order.  Single-kart qualifying in the order of draw will come with a twist. If you are pre-entered, you will get two timed laps, and if you miss the pre-entry deadline of September 1, you'll only get one timed lap.  Then you will be split into heats per class with an invert, which will be decided by the polesitter and the drawing of a number. After the heats, you will be calculated into line-ups for either a Last Chance Qualifier or the A-Main.
EKN:  OK, I'm liking this.  Will the LCQ winner transfer into the A-Main?  Give the guy a shot at redemption and winning it all?
CW: Absolutely! This is one of the things that I most like about the format. How many times has someone had great speed but something silly makes them miss racing in the final?  If it takes a little longer for someone to figure it out, they have a couple chances to race for the money at the end of the night.
EKN: I know that you've been working hard to get together with sponsors to put some money up and to fill up the prize table, so let us know what you've come up with so far, and how people can contact you if there was to be part of this new concept.
CW: Rob, we've been very lucky to sign a contract with Bell Helmets to be our title sponsor, and Victory Karts will be sponsoring the "Champions Bonus". That's a little something I wanted to do to try and draw the top TaG drivers together on a fair playing field to see who the best really is, I just hope they aren't scared of coming. We have a guaranteed $5,000 purse that covers all five classes equally, and it will be increased to $10,000 once the pre-entries hit 50. We still have class sponsorships, as well as spots in our vendor area available. If anyone is interested in these things or has any questions that we don't cover don't hesitate contact me directly. All of my information is listed on our website usopenofdirt.com
EKN:  What's it going to take for guys to come out and race?  Are we talking only straight-up sprint karts?  Give us the details on the rules and the classes that you're running.
CW: Great question. I personally was shocked with how easy the transition is. I took a kart raced at this year's Goodland Grand Prix on the streets of Goodland, IN and the only thing I changed was the tires. We are using a rulebook which has been modified for our race with the NKA. It will be very close to that of the USPKS. Traditional sprint karts, no laydown seats, CIK bodywork only.  You will be able to use any size rear axle, which will allow participants to maybe use older equipment if that is what they choose to do. We will have five classes for event starting with the Briggs LO206. I absolutely love this engine program and love what it is doing for karting. We will have a Junior and Senior Yamaha SSX class, along with Junior and Senior TaG classes. TaG Senior is set to be a battle royal and if a regular karting driver plays the game right, they will walk away having beat former IndyCar champions, former F1 drivers, and the best TaG pilots in the region.
EKN: Chris, we're obviously going to be working with you in regards to previews and race reports, but do you have any media outlets from the dirt world lined up to provide exposure?  And I know that while I can't be there, you're probably going to drag one of your speedway buddies to get on the mic….who's calling the races?
CW: I have to admit that I am disappointed you can't attend, I would love to have had 'Howden vs. Cole v2.0' on the dirt! As far as media, we are working with local ESPN Radio 1070 The Fan here in Indianapolis, local RTV6 News, and the Verizon IndyCar Series will have its PR team at the event.  Mike Maurini and his RTD crew will be there to help with on-site media and PR.  As far as the announcing crew, I haven't been able to lock that down yet. I have a couple of things in the works, and I wish it were done, but as soon as it is, it will be including in the next PR to go out.
EKN:  I would have loved to have gone wheel-to-wheel with Cole on the dirt, but I'm sure we'll get our chance again soon.  Along those lines, I know that this is the first race of this program that you've promoted, but attached to the U.S. Open of Dirt name you've put on this event, you've also got the 'United States Rally Kart Association' title in the logo.  Is this a grassroots movement to push a newer style of karting and maybe roll with the continued excitement that surrounds the Global Rallycross series?
CW: Yes it is, Rob.  I have seen a lot of things and ideas come in and out of motorsports. Two of the fastest growing forms of motorsports are Robby Gordon's Stadium Super Trucks, and the Red Bull GRC series. When someone watches IndyCar or NASCAR and they ask themselves, "how do I get to that level", it isn't very hard to find that answer. Between the amazing Mazda Road to Indy and all the forms of stock car racing, it can be done.  However, when someone asks "how do I get into the GRC" or any form of rally racing, they are left with a void when it comes to true grassroots options. I would like to see this event turn into a series and turn into something that we can help sanction all over the country. We have a lot of great ideas and plans moving forward, but I have settled in with keeping this first race lower key and not throwing too much at it too soon. We are here with the intent to build this into something much bigger than one race.
EKN: When we last spoke, you mentioned some additional items, like radio communication and a pace kart.  Have you been able to lock those in, or will then debut in the second edition of the event?
CW: We have, in fact, been working hard on this aspect of the event. Thanks to the Race Track Engineering staff lead by Dave Dusick, and the folks at Victory Kart, we will have Raceceivers for all drivers, which will be mandatory for use, as well as a pace kart. Our plan is that instead of going red for an issue, we will be able to communicate to the drivers on track to slow up behind the pace kart. This will add a whole new feeling for a lot of these drivers. The Raceciever will also be able to be used as a safety tool. Our on-track staff will have them on as well, so the track workers will never be confused on what the drivers are being told to do. Safety is our biggest concern and I feel that this will help aid us in making sure everybody who walks in the gates is able to leave with a smile and a little bit of dirt on them.
EKN:  Chris, this is looking really good and I'm disappointed that I've got a schedule conflict, or I'd be there for sure.  We'll stay in touch to get all the new info out to the EKN readership.  Good luck with the inaugural event.  Give us the website address so people can get more info.
CW: Rob, I really appreciate all the work you and the EKN staff have done to help me with his program. I also want to thank everyone who has reached out to help us, all the sponsors, and all the racers. I would like to make sure everyone knows they are welcome to come play and I hope we can raise that purse to the $10,000 level very soon!