Night Racing Set for Upcoming Texas ProKart Challenge Event
Special Thursday through Saturday event at North Texas Kartways to host Rounds Five and Six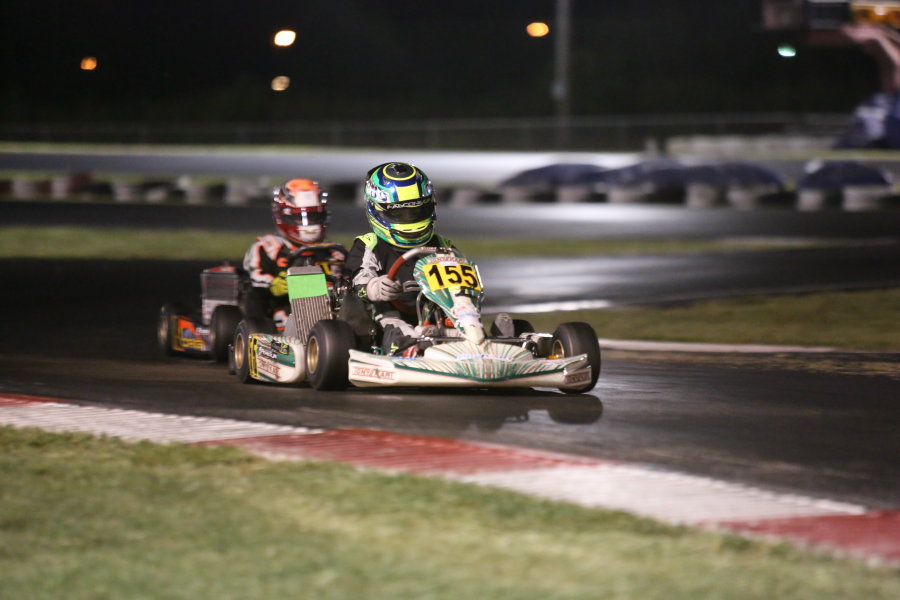 The Texas ProKart Challenge will be under the lights at North Texas Kartway in Denton, Texas (Photo: Dreams Captured Photography)
The Texas ProKart Challenge – presented by 3G Kart Racing/Burger King®/Chase Racing/Dallas Karting Complex/Fernelius Alvarez Attorneys – journeys into the second half of the season with a special night race weekend at the North Texas Kartways. The Denton, Texas facility will provide the series with its third straight year of racing under the lights during a Thursday, Friday, and Saturday event. The Superkarts! USA and United States Rotax Max Challenge regional program completed the first half of the year with events in May and June, and is set to continue the program toward the season-ending $30,000 championship purse made up of cash and prizes.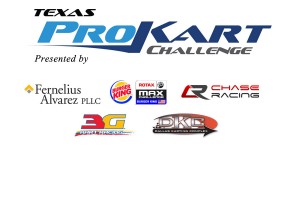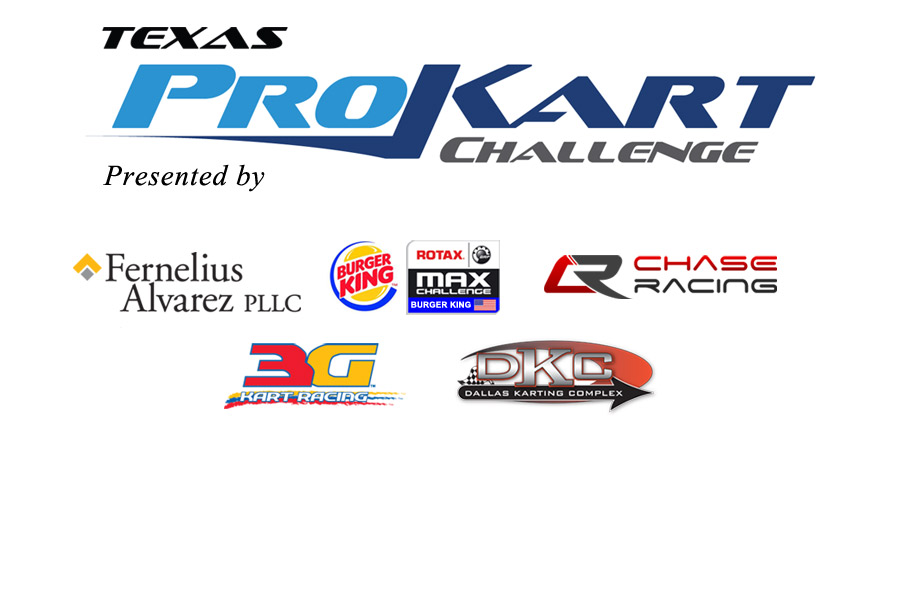 The championship chase remains as a three driver fight at the halfway point of the season in the Pole Position/DR Kart S2 Semi-Pro Stock Moto division. Miguel Lopez is the only driver with two feature wins in four races, but holds just a 10 point advantage over Round Four winner Jordan Dick. Luke Shanahan currently sits third after losing some ground to Lopez during the Oklahoma weekend, but is just 66 points out of first. Sky Finley and Graig Alvarez remain in the hunt as well. Jordon Musser and Chris Jennings continue to dominate the HPD/Honda S4 Master Stock Moto class. In the past two and a half years, they are the only drivers to win a Texas ProKart Challenge main event. Musser holds a 25 point advantage over Jennings, with Jorge De La Juerta waiting in the wings. Raul Guzman went two for two in main events during the Oklahoma weekend, and extended his point lead in the SwedeTech Racing Engines S5 Junior Stock Moto division. Jacob Loomis and three-time SKUSA Pro Tour race winner Trenton Estep are second and third. Andretta Young and Max Hewitt remain in the hunt, and could be contenders with a couple podium finishes in Denton. The RPM Race Karts S3 Novice Stock Moto category saw only one driver at Round Three and Four, that being point leader Conor Turnage. More drivers are expected next weekend at NTK.
A total of six drivers are within 200 points of each other at the top of the Fernelius Alvarez Attorneys TaG Senior point standings. Luke Waller is who everyone is chasing, securing his first win of the season at Round Three, and holding on to a slim 30 point advantage. Jason Dempster is second, following two third-place results this year, while Austin Osborne is charging forward with two runner-up positions at Oklahoma. Round Four winner Nick Martin is out of first by just 100 points, while Derek Proctor and Wyatt Maness remain in the chase. The Dreams Captured Photography TaG Master standings is a duel between Juan David Gomez and Mathew Souza, separated by just 80 markers. Paige Evans, scoring two victories in Oklahoma, is the standout driver thus far in the Turbo Lube/Motul TaG Junior category. Maxwell Waithman closed up the championship lead Jak Crawford held entering the Oklahoma weekend in the Kart Life TaG Cadet class.
The Burger King® Rotax Max Challenge – as part of the United States Rotax Max Challenge -saw a number of its competitors shine at the 2014 Cold Stone Grand Nationals. Back to finish out the championship season, racers will begin earning punches toward the 2015 event. The Oklahoma weekend featured large fields, with drivers getting in their final two punches toward the Nationals. Jesse Woodyard moved into the championship lead of the Gaddy Web Design Rotax Senior division, currently leading Thomas Beaudoin and double Dallas winner Conner Ford. The top three are separated by just 44 points, with Bradley Smith and Gabe Bargas close enough to challenge. Just one point sit between Luis Alfonso Perez Pena and Parker Chase in the Enertech Rotax Junior class. Both stood on the podium in each feature race in Oklahoma, with Chase earning the victory in Round Three and Pena winning Round Four. Multi-time Team USA driver Nathan Mauel leads the Dallas Karting Complex DD2 division, coming off a win and runner-up finish in June. His lead is currently 100 points over CJ Cramm, who is searching for his first victory of the season. They will have to contend with newcomer, Nathan Adds, who won Round Four and was impressive at the Rotax Grand Nationals. The Dallas Karting Complex DD2 Masters class looks to be shaping up to a duel between Lance Lehrman and Conrad Park. Lehrman has two wins, and leads Park – credited with one victory thus far – by 35 points.
Chase Racing Mini Max Round Four winner Riley Dickinson holds the championship lead. Along with two runner-up finishes, he currently holds a 113 point lead entering the second half of the season. Alejandro Jarmillo and Lawson Nagel are the lead challengers. Just one session is the only blemish on Jak Crawford's record in the Ribtect Micro Max class in 2014. Missing out on the pole position in Round Two, Crawford has been near perfect as he enters the third weekend of the season with a 378 point advantage over Logan Stretch.
Pre-entry registration for the North Texas Kartway event ends Sunday night, August 10. Head to the Texas ProKart Challenge Registration page to sign up for either Superkarts! USA or United States Rotax Max Challenge categories to take advantage of the early signup deals. Official practice begins Thursday, August 14 at 4pm with Round Five scheduled for Friday and Round Six on Saturday. Each day of competition will include a warm-up session, followed by qualifying, two heat races and a main event.
The Texas ProKart Challenge would like to wish Champion Racing/Intrepid S1 Pro Stock Moto point leader Garrett Boone a speedy recovery after his incident at the Superkarts! USA Pro Tour SummerNationals during the Modesto Grand Prix. A special thanks to all the companies that support the 2014 program. Visit texasprokartchallenge.com and 'Like' them at Facebook for more information on the 2014 Texas ProKart Challenge program.