Mazda Road to Indy and MAXSpeed Group Announce Judges for Driver Advancement Program
Hinchcliffe, Chaves, Rudolph and Cooper to Select Winning Drivers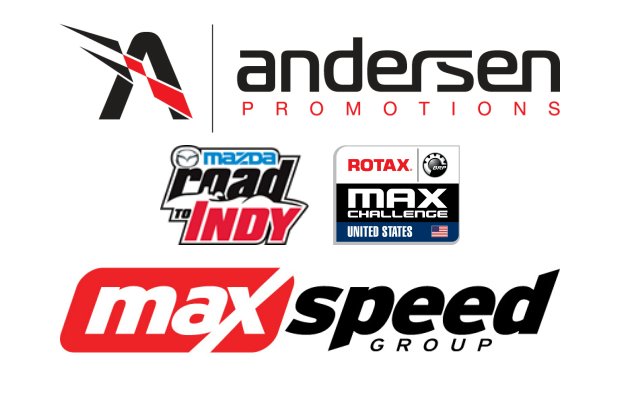 A few weeks ago, MAXSpeed Group and Andersen Promotions joined forces in a partnership program to help advance the careers of young karters into the Mazda Road to Indy (MRTI). Today they are pleased to announce that Verizon IndyCar Series standout James Hinchcliffe, Indy Lights Presented by Cooper Tires points leader Gabby Chaves, veteran karter and multi-time Team USA member Alan Rudolph and three-time Rotax Grand Finals champion Ben Cooper will comprise the panel of judges to select four qualified and deserving drivers who will be awarded one-day tests in the Cooper Tires USF2000 Championship Powered by Mazda.
"Working with everyone at Andersen Promotions and having a live video press conference at an INDYCAR event has helped elevate karting as a whole to the mainstream media," said MAXSpeed Group President Richard Boisclair. "I couldn't be more excited with our panel of judges and we are ready to begin receiving applications immediately. We have set important dates for all interested competitors."
The selection process will initially consist of the completion of a Driver Advancement Program application available for download and due by August 31. Candidates will be narrowed down to a group of 12 based on selection criteria. The interview process will begin the week of September 1 with video conference interviews of the finalists and the panel hosted by Rob Howden of eKartingNews.com. The winners will be announced at the GoRotax.com Rotax Pan Challenge Championships at the GoPro Motorplex in Mooresville, N.C. in mid-October.
"Having James and Gabby as former and current Mazda Road to Indy drivers with prior Rotax experience on the panel of judges further solidifies our partnership as a pathway from karts to cars," said Michelle Kish, COO of Andersen Promotions. "A lot of young drivers look up to what James and Gabby have accomplished and it is great to see them giving back. We look forward to welcoming our first group of drivers and introducing them to USF2000."
Interested applicants must be at least 14 years of age by December 1, 2014 due to licensing requirements.