Phil Giebler Racing Enters Robust 14-Driver Lineup for SKUSA Pro Tour Modesto Grand Prix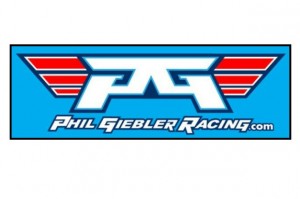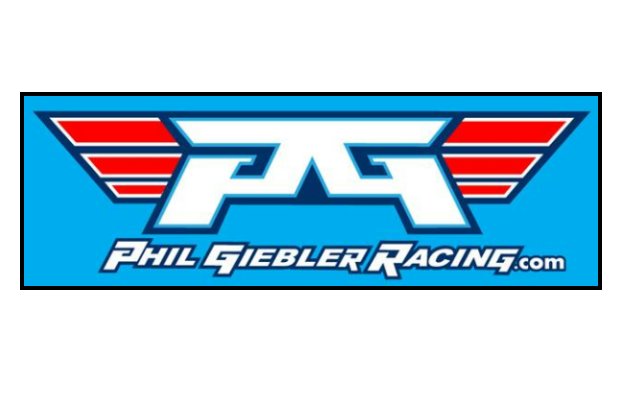 Phil Giebler Racing has entered a robust lineup of 14 drivers that includes Connor Wagner, Ethan Wilson, Carter Williams, Dustin Stross and Myles Farhan in the inaugural Save Mart Supermarkets Modesto Grand Prix, the third and fourth rounds of the SuperKarts! USA Pro Tour SummerNationals being run through the downtown streets Friday through Sunday.
"The Modesto Grand Prix will be one of the premier events in the country this year," Giebler said. "We have the possibility of bringing home some very good results."
Wagner of Flower Mound, Texas, won SKUSA's prestigous SuperNationals in Las Vegas, Nev., last November in S2 Semi-Pro Stock Moto. The 18-year-old has moved up to S1 Pro Stock Moto, the top shifter class, this season. He finished 16th in both of the features in the opening two rounds in Dallas on May 3-4.
Veteran Lloyd Mack of Los Angeles will also drive in S1 for Phil Giebler Racing at Modesto. He's an accomplished karter.
"Connor will benefit from the experience he gained in Dallas and in the (SKUSA) California ProKart Challenge this season and we know he's capable of moving up in the SummerNationals," Giebler said. "He's building toward the SuperNationals and this will be an important event in that process. Lloyd is a very solid addition to our team who can contribute in many ways."
Wilson of Campbell, Calif., finished sixth in both rounds at Dallas in TaG Master. He's also an experienced karter with many victories in major events. Vatche Tatikian of North Hollywood, Calif., and John Lewis will be teammates in TaG Master. Tatikian finished ninth and 10th at Dallas in his return to the team after missing early season events with an arm injury.
"Ethan will want to be on the podium in his home race," Giebler said. "Vatche has come a long way since beginning his karting career several years ago with us and finished third in the Lancaster (Calif.) Grand Prix last fall in TaG Master."
It is also home race for Williams of Clovis, Calif., who will turn 16 on Saturday. Forced to the back by being caught up in wrecks in the SpringNationals in Dallas, Williams drove from 38rh starting position to 11th in the May 3 feature and 37th to 16th on May 4. He's in his rookie season in S2. Williams was the SKUSA California ProKart champion for the past three straight years in TaG Junior.
"Modesto is like a home race for us it's the closest to our home that we have, and it's definitely exciting to go there," Williams said. "These definitely will be big races for us. We're hoping for a win and a top-five would be awesome."
Blake Murdock of Discovery Bay, Calif., will be Williams' teammate in S2.
Stross, a 16-year-old from Ocala, Fla., finished fifth on May 4 and 16th on May 3 in TaG Senior in Dallas. He won the Parilla IAME Cup in Kershaw, S.C., on April with two victories.
Gino Alfonso-Macauley, a 23-year-old from Northridge, Calif., will be Stross' PGR teammae in TaG Senior.
Farhan, an 11-year-old from Upland, Calif., is the SKUSA Pro Tour points leader in TaG Cadet Mini-Rok. He finished first and third in the features at SpringNationals in Dallas.
"Myles will be one of the favorites going into Modesto," Giebler said. "We're very happy to have him part of our team."
Sam Paley a 12-year-old from Hebron, Ken., will be making his debut with PGR in TaG Cadet. He was seventh and 11th in the features SpringNationals at Dallas.
Adin Dodge, a nine-year-old from Canyon Lake, Calif, will also be driving in his initial event for PGR. He was the 2011 IKF GrandNational champion in Kid Kart and Kid Kart light.
Royal McKee of Las Vegas, Nev., and Hannah Grisham of Glendora, Calif., are entered in TaG Junior. The 15-year-old McKee has two thirds, a fourth and a sixth in the four California ProKart events this season. The 14-year-old Grisham has been a three-time champion in So-Cal Sprinters and was Driver of the Year in 2011 in SoCal Sprinters.
The Modesto Grand Prix begins with practice on Friday afternoon and has full rounds on Saturday and Sunday. Qualifying begins at 1 p.m. PDT and feature races start at 7 p.m. PDT on both days.
Owned by the 2007 Indy 500 Rookie of the Year, Phil Giebler Racing is based in Anaheim, Calif., and competes nationally at the highest level of karting in the United States. Giebler is a resident of Huntington Beach, Calif. The team uses Fernando Alonso and Tony Karts and is a major dealer of OTK brands FA Kart, Tony Kart, Kosmic and Exprit.
For more information, go to www.philgieblerracing.com