PR Engines Offering Rental Discount at SKUSA SummerNationals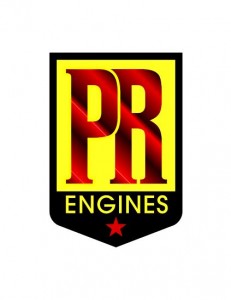 The second event of this year's SKUSA Pro Tour will be held in the streets of Modesto, California in what will surely be one of the most exciting races of the year in the karting industry. Following a successful SKUSA SpringNationals in Dallas, Texas that saw PR Engines supported customers finish on the podium in both TAG Senior and TAG Junior, the multi-time and defending SKUSA Pro Tour engine builder, Daniel Patino, will arrive to Modesto with full arsenal of IAME Leopard, IAME X30, and Vortex ROK TT engine packages.
With two podiums, including an amazing drive from last to 3rd on Sunday with fastest lap honors in Dallas, Louie Pagano (Sodikart/DKC/Leopard) enters the SummerNationals 2nd in the title chase and will look to get to the top step on the podium to take the championship lead. Sting Ray Robb (Kosmic/BBR Karting/CRG West/Leopard) made a switch to a PR Engines Leopard in the TAG Junior class to move from last at the beginning of the second heat to 2nd by the end of the main event with fastest lap. In addition to a number of other podiums in championships around the country, PR Engines is poised to have the power to beat in the streets of Modesto.
With the high speed nature of street racing, PR Engines has proven over the years to be the engine builder to beat at the annual SKUSA Streets of Lancaster. With fast lap in the last three editions in the ultra-competitive TAG Senior category and wins in two of those events, PR Engines has proven it can power drivers to street race glory. With additional podiums in both TAG Masters and TAG Junior, PR Engines' drivers will be the ones to beat at this year's SummerNationals in Modesto. PR Engines is offering special pricing to all customers and teams who have never worked with them before on any engine package. With IAME Leopard, IAME X30, and Vortex ROK TT engine packages still available, contact head engine builder Daniel Patino as soon as possible to secure proven race-winning engines before they sell out.
For more information on this special offer, or to have your engine serviced by PR Engines before the SummerNationals, contact pr-engines@dpowerracing.com and visit www.pr-engines.com for the latest news and results.