IKF 2-Cycle, 4-Cycle and Shifter Grand Nationals Important Information
August 6-10 event is coming together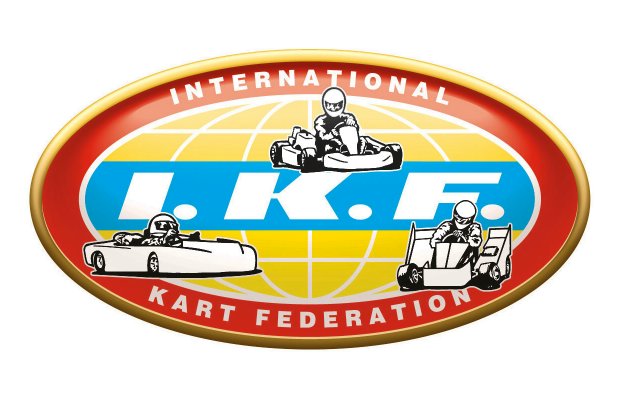 Returning to the Jackson County Sports Park and hosted by the Southern Oregon Karters, the International Kart Federation (IKF) 2-Cycle, 4-Cycle and Shifter Grand Nationals are just around the corner. Taking place over the August 6-10 week, final event plans are being made for what is sure to be a great experience for all competitors, teams and families alike.
"We are very excited for our upcoming Sprint Grand Nationals and to return to a facility that has held three Grand Nationals in the past," explains Bill Hilger, President of IKF. "We would like to thank our sponsors for coming on board and making the event one to remember. A special thank you to Hoosier Racing Tire, Motul, Briggs and Stratton as well as our gracious hosts, the Southern Oregon Karters."
Location: Jackson County Sports Park – 6900 Kershaw Road, Central Point, Oregon
Spec Fuel: VP will be the spec fuel for the event MS 93 for the 4-Cycle, Rotax and Honda Kid Karts, VP  98 for all other 2-Cycle classes and VPC12 for all shifter classes. All fuel will be distributed in 5 gallon pails. Each racer will purchase a pail at registration and then can purchase additional fuel throughout the week as needed. Fuel will be available beginning Monday, August 4.
Registration
Register by mail or online at MotorsportsReg.com:
(http://www.motorsportreg.com/events/2014-ikf-2-cycle-4-sprint-grand-national-jackson-county-sports-park-311607#.U9AoMKi5_i8).
Registration forms are on the IKF website (http://www.ikfkarting.com/OfficePages/PDFs/Forms/2014-SprintGrandNationalsRegistrationForm.pdf). 
Tire Order
To pre-order Hoosier R60 Tires, please call Twedells Automotive and Towing in Medford at 541-772-9795 on or before July 25 and talk to Donna or leave a message.
Set with two fronts and two – 7.1 Rears $222
Set with two fronts and two – 6.0 Rears $216
Set for Kid or Cadet Classes $208
Pre-order and pay by credit card and the tires will be waiting for you in Medford. Save on shipping and Oregon doesn't have sales tax. Southern Oregon Karters will also be happy to dispose of your used tires at the end of the event for $1/piece.
Pit Spot
Email: andreajaime89@yahoo.comwith size and quantity. 
10 x 40 = $100
10 x 30 = $75
10 x 20 = $50
10 x 10 =$25
Tent Services
Tent rentals can be ordering though Noel Lesley Event Services at 541-482-1982.
Official Host Hotel
Ramada Medford Hotel, located at 2250 Biddle Road, will be the official host hotel for the 2014 IKF 2-Cycle, 4-Cycle and Shifter Grand Nationals. Reservations can be made by calling 1-800-779-7829, ask for "Grand Nationals" to receive the Group Rate.
RV Camping at the Track
On-site RV Camping will be available for $50-$100 for the week depending on size, with no hookups. A Royal Flush will be on site at the end of the event to provide RV pumping services before you leave, offered at a discount.
RV Camping Off-Site
Off-site RV Camping is located at Lakewood RV Park, just three miles from the track with full hookups available. It is located at 2564 Merry Lane, White City, Oregon and reservations can be made by calling 541-830-1957.
For more information on the IKF 2-Cycle, 4-Cycle and Shifter Sprint Grand Nationals, please contact Andrea Jaime at 541-944-0760.
For more information on the International Kart Federation including event schedule, sponsors and accommodations, please visit them online at www.ikfkarting.com where you will find news, contacts and information on all future events.