EKN Trackside: United States Pro Kart Series – Pittsburgh Preview – Part 2
TaG title chases not yet decide with Kalish, Malukas, Mardan, and Bertagnoli at the top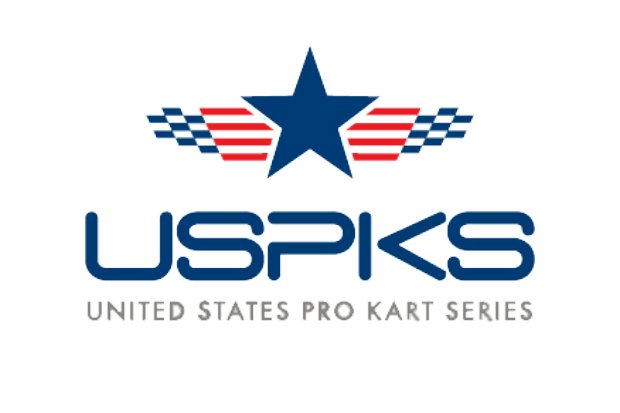 The 2014 United States Pro Kart Series is at the halfway point of the season, with the next stop of the four weekend schedule on the horizon. The Pittsburgh International Race Complex is set to host Round Five and Six of the eight round championship on the July 25-27 weekend – presented by Checkered Motorsports and Zero Error Racing. All four TaG and four Yamaha divisions have seen some exciting racing in the two events leading up to this weekend, with the Wampum, Pennsylvania facility to provide another action-packed two days of competition.
The PIRC karting circuit, formerly known as BeaveRun Motorsports Complex, measures out to a 0.82 miles. For over a decade, a number of major karting events have contested at on the Alan Wilson-designed circuit, including last year's USPKS finale where the inaugural champions were crowned.
eKartingNews.com is proud to partner with the USPKS once again, offering live audio coverage. EKN Trackside Live, presented by DeepSeat with support from RaceHero, will provide play-by-play and live timing for those unable to attend by bookmarking eKartingNews.com/live and listen in to USPKS announcer for the weekend Tony Laporta. Included with the EKN Trackside Live coverage will be articles and reports throughout the weekend. A detailed look at the fields that will compete in all eight divisions is set for the upcoming two days. The first preview article published yesterday looked at the four Yamaha divisions, with the TaG previews listed below.
---
Leopard Pro
At the halfway point in the 2014 USPKS Leopard Pro championship chase, there are still an number of drivers in the running as four critical rounds of racing lay ahead. Consistancy is what helped Franklin Motorsports/Merlin driver Kyle Kalish the inaugural USPKS Leopard Pro championship in 2013. That has carried over into 2014 as the Wisconsin wizard is leads the championship standings. This time last year, Kalish was winless, and went on to earn two victories in the last four rounds, beginning with a victory at his home track. The other came at the series finale in Pittsburgh, which is where Kalish would like to return to the top step to help further his championship chase. So far, his best finish is fourth in both rounds at GoPro Motorplex and a fifth in Round Three at South Bend.
Just 45 points behind him is last year's runner-up in the standings – Jacob Donald. The KartSport North America/Arrow driver has seen an up and down season thus far as well, placing runner-up in Round Two and surviving in South Bend. Completing the copy from last year's standings is Derek Dignan, who finished third a year ago. Dignan was runner-up at the opening round for this season, and the KartSport North America/FA Kart driver is looking to get back on the podium after a shutout in South Bend.
The two big movers after the Michiana Raceway Park weekend were AJ Myers and Roger Ralston Jr. Myers (Checkered Motorsports/PCR) was dominant in the Round Four feature race, and moved himself up into championship contention, only 105 points out of first. Ralston was the double winner at the GoPro Motorplex, but suffered a devastating weekend in South Bend to fall back to fifth in the standings. Sitting sixth is a driver that has seen his ups and downs in the first four rounds. TJ Koyen (ART GP America) was a podium finisher at the opening round and returned the next day unable to compete due to a reoccurring rib injury. After two months of personal rehab on and off the track, Koyen was back in contention in South Bend. A broken chain took a possible win away from him Saturday at south bend, but he came back to finish fourth the following day. Pittsburgh is the site of his rib injury, so redemption and victory is on his mind.
Joining the field for their first USPKS starts of the season are three very tough competitors. Checkered Motorsports/PCR driver Robert Bujdoso is set to compete at his home track, as the team will field four drivers total with Andrew Bujdoso and Austin Jordan. Top Kart USA drivers Jake and Garrett Johnston are two currently sitting inside the top-20 of the eKartingNews.com TaG Driver Rankings. In fact, 10 of the top-20 are currently competing in the USPKS.
Leopard Pro Provisional Entry List

| No. | Driver | Team | Chassis | Hometown |
| --- | --- | --- | --- | --- |
| 3 | Michael Geringer | Praga North America | Praga | Elburn IL |
| 8 | Jake Johnston | Top Kart USA | Top Kart | Princton NJ |
| 8 | Colton Ramsey | Franklin Motorsports | Tony Kart | Springfield IL |
| 10 | Jacob Donald | KartSport North America | Arrow | Jeannette PA |
| 11 | Sam Watson | | FA Kart | Belmont NC |
| 12 | Kindra Hurlbert | Praga North America | Praga | Northfield MN |
| 19 | Kyle Kalish | Franklin Motorsports | Merlin | Wauconda IL |
| 25 | Garrett johnston | Top Kart USA | Top Kart | Princton NJ |
| 26 | Nick Landi | | Tony Kart | Old Bridge NJ |
| 28 | AJ Myers | Checkered Motorsports | PCR | Palm Harbor FL |
| 29 | Andrew Bujdoso | Checkered Motorsports | PCR | Girard OH |
| 31 | Austin Jordan | Checkered Motorsports | PCR | Seminole FL |
| 32 | Robert Bujdoso | Checkered Motorsports | PCR | Girard OH |
| 37 | Adam Crepin | Laukaitis Racing | Merlin | Saint Louis MO |
| 37 | Chandler Horton | | Tony Kart | Zionsville IN |
| 38 | Scott Kopp | Innovative Performance | Tony Kart | Big Bend WI |
| 59 | Elliot Finlayson | Koene USA | Tony Kart | Yorkville IL |
| 68 | TJ Koyen | ART GP America | ART GP | Sun Prairie WI |
| 71 | Dustin Stross | | Tony Kart | North Fort Myers FL |
| 72 | Mark Boos | | Tony Kart | New Hope PA |
| 74 | Greg Gleisner | GGR Specialties | GGR | Webster NY |
| 75 | Alexander Salsbury | GGR Specialties | GGR | Rochester NY |
| 81 | Brandon Jarsocrak | Mike Doty Racing | Haase | Reading PA |
| 88 | Sam Cate | | Tony Kart | Richmond IN |
---
Leopard Junior
Double duty during a race weekend is a difficult challenge. Leopard Junior championship leader David Malukas is making it seem easy, as he holds the top spot in both Junior class standings. An unusual 255 point advantage is currently held by the Top Kart USA driver, with four top-five results in the first four rounds. The inconsistent finishes of his rivals has helped to increase his championship lead, however, a second half charge by those drivers could end his chance at the title. Leading the way in that assault is double South Bend winner Mike McAndrews. The MRP Motorsport/Birel America driver won his Semi-Pro championship at the PIRC facility last year, and is looking to continue his win streak that he started last month.
Ryan Norberg (Checkered Motorsports/PCR) is sitting third in the championship chase, placing second in both the opening round and fourth round. Last week, he scored the runner-up finish at the Rotax national championships, and is certainly riding high on the momentum wave. Last year's Yamaha Junior champion Zach Holden (Top Kart USA) suffered a rough go in South Bend, falling from second to fourth in the standings. A rib issue and coming in one pound underweight in qualifying were part of the issues he suffered last month. A couple of podium finishes in Pittsburgh would cure the bad memories from MRP. Braden Eves (Tony Kart) and Neil Verhagen (Arrow) were also impressive last week in Utah, showing the strength of competition at the USPKS.
Leopard Junior Provisional Entry List

| No. | Driver | Chassis | Hometown |
| --- | --- | --- | --- |
| O1 | Brandon Lemke | Merlin | Eagle WI |
| 1 | Mike McAndrews | Birel | Slinger WI |
| 2 | Zach Holden | Top Kart | Greenfield IN |
| 4 | Andre Castro | FA Kart | New York NY |
| 10 | Emily Hurlbert | Praga | Northfield MN |
| 12 | Matt Solarczyk | Birel | Ashburn VA |
| 21 | Sasha Brun-Wibaux | PCR | Bradenton FL |
| 22 | Dario Cangialosi | Haase | Chester NJ |
| 23 | Nolan Ruocco | PCR | Newfield NY |
| 48 | Ryan Norberg | PCR | Orlando FL |
| 51 | Julia Boos | Tony Kart | New Hope PA |
| 79 | David Malukas | Top Kart | Chicago Ridge IL |
| 91 | Neil Verhagen | Arrow | Mooresville NC |
| 237 | Rory van der Steur | Zanardi | Chesapeake City MD |
| 241 | Braden Eves | Tony Kart | Gahanna OH |
---
Parilla Challenge
The top three drivers in the Parilla Challenge championship will continue their battle in Pittsburgh. Double winner last month, Laurentiu Mardan (Kosmic) holds a 70 point lead over Cristian Vomir (Kosmic) with Florida driver Francois Brun-Wibaux (PCR) a few markers back in third. They will welcome local driver Denny Sideri to the category this weekend.
Parilla Challenge Provisional Entry List

| No. | Driver | Chassis | Hometown |
| --- | --- | --- | --- |
| 7 | Francois Brun-Wibaux | PCR | Bradenton FL |
| 28 | Cristian Vomir | Kosmic | Hoffman Estates IL |
| 82 | Laurentiu Mardan | Kosmic | Arlington Heights IL |
| 93 | Denny Sideri | | Uniontown OH |
---
Mini Rok Cadet
Two drivers currently stand out in the inaugural Mini Rok Cadet championship chase. Alex Bertagnoli (Merlin) put himself at the top of the standings following his performance in South Bend. Round Three was a complete sweep of the day, and he followed it up with a tough-earned third place result to score the most points on the weekend. Along with the $500, he inharited the lead thanks to the rough weekend for Dylan Tavella. The Tony Kart driver from New York won both feature races in April, but suffered back luck at the Michiana Raceway Park. A disqualification for working on the kart during red flag took him out of the race on Sunday, leaving him 51 point back in the standings. Tavella is riding off the recent success at the Rotax national championship, earning his second title in two years.
The rest of the field, while all close to the top two on track, need to gain some ground in the standings. Austin Schaff (Merlin) and Devin Boutot (Tony Kart) are tied for third in the standings, back by 380 points. Each have a top-three finish to their credit, but need more this weekend.
Mini Rok Provisional Entry List

| No. | Driver | Chassis | Hometown |
| --- | --- | --- | --- |
| 3 | Robert Noaker III | Praga | Duncannon, PA |
| 4 | Alex Bertagnoli | Merlin | Algonquin, IL |
| 5 | Jason Welage | Tony Kart | Cleves, OH |
| 8 | Devin Boutot | Tony Kart | Naples, FL |
| 12 | Drew Lindley | Birel | Carmel, IN |
| 14 | Dylan Tavella | Tony Kart | Massapequa, NY |
| 17 | Amelia Cangialosi | Haase | Chester, NJ |
| 18 | Austin Schaff | Merlin | Sussex, WI |
| 20 | John Paul Southern | PCR | Westlake, OH |
| 21 | Griffin Kunz | Praga | Leesburg, VA |
| 22 | Sam Mayer | Merlin | Franklin, WI |
| 23 | Lance Fenderson | Benik | Exeter, NH |
| 24 | Nic Sheppard | FA Kart | Gobles, MI |
| 26 | Sam Paley | FA Kart | Hebron, KY |
| 30 | Lachlan DeFrancesco | Benik | Fort Lauderdale, FL |
| 88 | Pauly Massimino | Top Kart | Indian Trail, NC |
| 92 | Alex Verhagen | Arrow | Mooresville, NC |
| 99 | Stone Slattery | Top Kart | Dover, NH |