PRD Challenge Bounty Defended by Johnson and Zimmeman at LAKC Round 5 – Round 6 Bounty Issued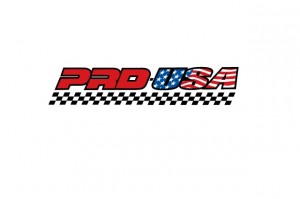 The PRD Challenge bounty was defended by Matt Johnson and Derek Zimmerman at round 5 of the LAKC PRD Senior Controlled event June 29th. The two defenders split the cash bounty placed on their heads by RLV after aggressive action was aimed at them all day long. Paul Bonilla and David Vasquez attacked early in the 18 lap final with Johnson slotting in for 3rd. By halfway it was clear that these three were going to go the distance and the rest were left fighting for 4th place. The real question was if defender, Johnson was going to be able to get to the front and thwart the efforts to claim the bounty. Vasquez and Johnson traded the lead a few times in the latter stages of the contest with Bonilla lurking a few feet behind in 3rd. Johnson was able to fight back, scoring the win, and defending the bounty. Vasquez finished on his heals in 2nd and Bonilla was 3rd. Defender, Derek Zimmerman battled most of the race with Jordan Roberson in the chase group and finished in 5th.
"Defending was not easy," explained Johnson. "I didn't get a lap in qualifying because of a mechanical and had to make my way forward. I'm eager to defend it again if chosen. Because of the class rules the racing is super competitive, unpredictable, and very exciting. There are always at least a handful of drivers that can win…. Zimmerman, Seegrist, Bonilla, Kelly, Vasquez, Robertson, Stanovich and many more all have a good chance to win almost every time on track. I'm just grateful to have the ability and luck to be able to win the last 2 events."
Finishing Order Round 5 LAKC
Matt Johnson – $500.00
David Vasquez
Paul Bonilla
Jordan Robertson
Derek Zimmerman – $500.00
The PRD Challenge for LAKC Round 6 Announced July 27th, 2014
PRD Senior Controlled TAG 1ST BOUNTY = $1,000
R.L.V. offers $1,000.00 CASH BOUNTY to those beating the designated defenders.
DEFENDERS: Matt Johnson and Paul Bonilla.
CHALLENGERS: MUST DEFEAT BOTH DEFENDERS
To collect the award the "Challenger(s)" must finish in front of both "Defenders" and pass post race tech. Each Challenger finishing in positions 2 – 5 collects $150.00 each, the winner collects the remaining balance of the bounty. If the Challengers fail to defeat both Defenders, the defenders will split the bounty 50/50. Bounties will be paid cash immediately following tech.