Round Two of WKA Gold Cup This Weekend at G&J Kartway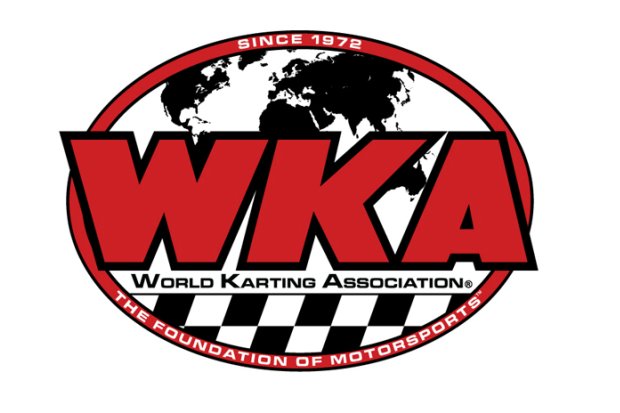 After a long break the WKA RLV Tuned Exhaust Products Gold Cup Series is back in action this weekend with the Michigan Kart Supply Nationals taking center stage at the historic G&J Kartway in Camden, Ohio.
The second round of this year's Gold Cup Series goes off approximately four months after the season kicked off in March at 103rd Street Sports Complex in Jacksonville, Florida. Over 250 entries at Jacksonville made it one of the best-attended Gold Cup shows in recent history, and officials are optimistic there will be another strong turnout this weekend at G&J.
Senior racers will have four opportunities to win valuable cash prizes this weekend at the Michigan Kart Supply Nationals.
The weekend's racing will kick off Friday evening with the Pro Gas Animal Money Race, which will pay 75 percent of entry fees back to the top five. The Money Race, which has become a popular attraction at Gold Cup events over the last several years, is now flanked by two special 10-lap "Shootout" races – one for Junior Pro Gas and one for Sportsman Pro Gas.
The "Shootouts" have been favorites for competitors as in addition to trophies being awarded to the top-five finishers, the events give teams an opportunity to see where they stack up against the competition heading into the points-paying races Saturday and Sunday.
Two races will pay a cool $600 to win Saturday. The new LO206 Heavy class will pay $600 to win with $200 going to second and $100 to third place. The purse has been offered in an attempt to grow the new LO206 class and attract club racers throughout the Midwest to give the Gold Cup Series a try. We'll see how many non-Gold Cup LO206 regulars travel to Camden and shoot for the top prize.
Saturday and Sunday's Senior Pro Gas Animal divisions will continue to pay respectable purses as they've done at the last number of Gold Cup nationals. Each Senior Pro Gas main event will pay $600 to win and pay back five spots with $200 to second, $100 to third and $50 to fourth and fifth place.
Junior Pro Gas racers will be vying for some special awards Saturday at Camden. MCP Brakes has posted three brake kits to winners in the Junior Pro Gas 1, Sportsman Pro Gas Lite and Sportsman Pro Gas Heavy main events.
The MCP brake-kit awards will include master cylinder, caliper, lightweight hub, slotted rotor and fluid.
In the case one driver sweeps both Saturday's Sportsman Pro Gas main events, the driver who finishes second in Sportsman Pro Gas Animal Heavy, which runs later than Lite in the running order, will be awarded the brake kit.
In addition to LO206 Heavy and Pro Gas Animal classes offered for Senior, Junior and Sportsman, this weekend's Camden Gold Cup national includes Senior, Junior and Sportsman classes offered for traditional methanol-powered Briggs Animals as well as LO206 Kid Kart.
Pre-entry numbers have topped 140 for this weekend. Last year's pre-entry count was only 105.
Go to HERE for the Michigan Kart Supply Nationals entry form, which includes track directions, lodging, the weekend schedule and other important information.
NEW CASTLE MAN CUP, SOUTH BEND GOLD CUP ENTRY FORMS POSTED
Entry blanks two August WKA sprint nationals in Indiana are now posted on WorldKarting.com.
Go to HERE for the August 8-10 Top Kart USA Manufacturers Cup Nationals at New Castle Motorsports Park Iron Man Course entry blank.
Go to HERE for the August 15-17 Van-K Wheels / MGM Chassis Gold Cup Nationals at Michiana Raceway Park entry blank.
Early-level pre-entry pricing will end in the next couple weeks, so Man Cup and Gold Cup teams are encouraged to pre-enter as soon as possible for the best pricing. Credit cards will not be charged until August.
Mail completed entry forms to WKA at 6051 Victory Lane; Concord, NC 28027; scan to keith@worldkarting.com or fax to 704-455-1609.