Manufacturers Cup Grand Nationals Set for South Bend This Weekend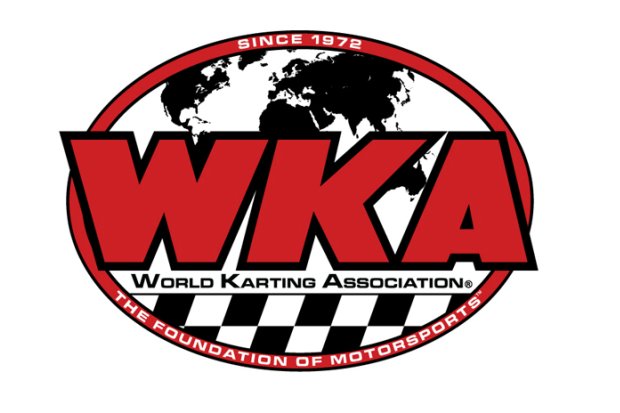 The WKA Mazda / Bridgestone Manufacturers Cup Series is ready to tackle the challenging Michiana Raceway Park this weekend with the running of the Zero Error Racing / Checkered Motorsports Grand Nationals, round three of this year's Man Cup circuit.
The annual Man Cup Grand National means prestigious WKA Eagle trophies will be on the line in the weekend's 24 main events. Each class winner will leave MRP will an Eagle, one of the most coveted awards in national-level karting.
In addition to drivers gunning for an Eagle, Parilla Senior and Parilla Junior racers will be vying for the IAME Cup at this weekend's event.
The overall winner in Parilla Senior and Parilla Junior will leave South Bend with a special crystal trophy to recognize their weekend IAME Cup championship. In addition to the trophy, the Parilla Senior overall winner will take home a cool $1,000 check, posted by HYTORC of Texas, while the Parilla Junior champion will win $500, posted by Arai Helmet and distributor Butler Built Professional Seat Systems of Concord, N.C.
In the last Man Cup national at Kershaw, S.C., in April, Florida's Dustin Stross won the Parilla Senior IAME Cup and Chicago's David Malukas scored the Parilla Junior IAME Cup.
A full slate of 2-cycle classes is on tap for the Man Cup Grand Nationals. Yamaha KT100 classes include Rookie, Sportsman and Junior while KPV power plants have Sportsman and Junior classes. Senior Piston Port, for racers age 15 and up, is open to the KT100 and KPV engine.
CRP Racing Kid Karts will make their second appearance in the Man Cup Series. A nice field of eight Kid Karts was on hand at the class's series debut at Kershaw, and another competitive field is expected this weekend.
TaG Senior and TaG Masters divisions are on tap, as well, open to karts powered by an array of water-cooled TaG engines, including Parilla Leopard, X30 and Rotax.
For the second time this season a special $500 "legends" bonus is up for grabs in the TaG Masters category. The best overall TaG Masters finisher age 50 and up will win the $500 bonus, posted by Rainsoft. At Kershaw Jim Fry and Scot Carapellatti tied as best overall and agreed to split the bonus. Tiebreaker is set by driver who finishes best in Sunday's final, unless the drivers agree to split the award.
The weekend schedule will be more precise this weekend than previous events. A "loose" timeline for the weekend will be handed out at registration, which will start will practice opening at 8:30 a.m. Friday.
Five rounds of practice will run Friday with each group running a seven-minute session except Kid Karts, which will run five-minute sessions.
One round of practice will open at 8:30 a.m. Saturday and Sunday with each group five minutes in length, including Kid Karts. Pre-finals will run 10 laps and Grand National finals will be 18 laps in distance. One 10-minute intermission is built into the timeline between practice and qualifying, while a 20-minute intermission will take place between qualifying and pre-finals.
MRP will be open Thursday for parking and registration and pre-tech will run from 3 to 6 p.m.
Go to HERE to view the Zero Error Racing / Checkered Motorsports Grand Nationals, which includes the class schedule, spec oils, lodging and other important information.
MCP BRAKES TO SPONSOR JUNIOR RACING AT CAMDEN GOLD CUP
Three sets of brake kits to be awarded to junior divisions
Martin Custom Products, Inc. (MCP), an industry leader in brakes in American karting, has come on board to sponsor the upcoming July 11-13 Michigan Kart Supply Gold Cup Nationals at G&J Kartway in Camden, Ohio.
MCP has posted three sets of #2250LW kits for round two of the 2014 RLV Gold Cup Series.
The kits include the following.
1-#875 Cast Master Cylinder
1-#1375 Cast Caliper
1-#125L 1 1/4″ Lightweight Hub
1-#711.12 3/16″ X 7.1″ Slotted Rotor
Hi-pressure nylon tubing, 4 oz of Dot-5 Silicone fluid, hub/rotor bolts and decals.
The MCP brake kits will be awarded to feature winners in three main events Saturday, July 12 at G&J.
–       Junior Pro Gas Animal 1
–       Sportsman Pro Gas Animal Lite 1
–       Sportsman Pro Gas Animal Heavy 1
In the case one driver sweeps both Saturday's Sportsman Pro Gas main events, the driver who finishes second in Sportsman Pro Gas Animal Heavy, which runs later than Lite in the running order, will be awarded the brake kit. WKA and MCP want no fewer than three different drivers and teams to win the special awards.
MCP Brakes' Brad Engle spoke about supporting the upcoming Gold Cup national.
"We like to support grassroots karting and the Gold Cup certainly promotes a more grassroots-style series and competition," Engle said. "We're happy to give back to the junior racers and teams and with the race so close to home here in the Dayton area, it's a nice fit for MCP. I'm looking forward to visiting with friends and watching the 4-cycle action at G&J in a few weeks."
MCP Brake Systems is located in Dayton, Ohio, only a short distance from G&J Kartway. Representatives from MCP will be on hand at G&J for the Gold Cup national and will deliver the awards to the track for podium presentations Saturday evening.
Pre-registration is open for the Michigan Kart Supply Nationals until Wednesday, July 2.
Go to HERE to download the Michigan Kart Supply Nationals entry form.