KMS North America Scores Podiums at Coupe du Quebec SRA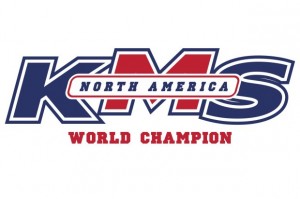 This past weekend KMS North America competed in the 3rd round of the Coupe du Quebec at SRA with its biggest ever driver line up at the Quebec championship. 7 drivers represented the team along with 2 debutants competing in their first races.
Micro Max:
Jeremy Tallon
Brandon Itzcovitch
Mini Max:
Xavier Dorsnie
Willam Chayer
Junior Rotax:
Nataël Cantin
Raphael Focier
Senior Rotax:
Dider Carré
Team debutants.
2 of the team members for the weekend were competing for their first time, Brandon Itzcovitch and Raphael Forcier. Both have been working with the Jim Russell Karting Academy this year, which is in fact where Brandon started last year. Raphael started at the Max Karting School at SRA so SRA was the perfect place to compete in his first race.
Another podium in Micro Max.
In Micro Max Jeremy Tallon would continue his impressive run which has seen him finish on the podium at all the races he has attended in Canada this year. A 2nd place finish at SRA meant that he would repeat his 2nd place at the first Coupe du Quebec race at SH. Brandon Itzcovitch made fantastic progress all weekend but a spin in the final would see him fall to the back of the field where he would remain for the entirety of the race.
Xavier Dorsnie scores his second podium at the Coupe du Quebec.
William Chayer and Xavier Dorsnie would continue their strong start to the year in Mini Max by battling it out together for the final podium place in the Mini Max final. On this occasion it would be Xavier who took the 3rd place spot from William. Both now head to Goodwood Kartways for the next ECKC round, however Xavier will be competing in Briggs Junior for the first time.
Nataël comes alive in a last lap battle.
In Junior Rotax Nataël Cantin would have his best race and result of the year taking a 2nd place finish after a fantastic last lap battle, where he would take the lead twice and take to the grass once, but ultimately come out in 2nd at the flag. Raphael Forcier would finish an incredible 5th place in his first ever race. In the end he would have the speed to finish 4th but needs some more race experience. They both now head to Goodwood Kartways for the next ECKC round with Nataël also competing in the Goodwood club races this weekend along with Jeremy Tallon in Micro.
Didier Carré takes his maiden podium.
At his home track of SRA, Didier Carré would shine all weekend taking pole position in qualifying, a fantastic effort with a strong field of drivers just behind him. In the final however Didier would make a small mistake which dropped him back to 3rd by some distance, but with the front 2 fighting on the last lap he would execute a well calculated move into the last corner to finish 2nd.
Onto Goodwood for round 2 of the ECKC.
The team now moves to Goodwood Kartways for the next race of the ECKC. After a tough first round at Mosport the team will be hoping to continue the results and progress from this past weekends race at SRA. The team will be welcoming back drivers for Goodwood such as Chris Glover in DD2 and Dev Gore in Senior Rotax as well as all who had competed at SRA this past weekend.