Red Line Oil Karting Championship Enters Summer with Round 4 on June 15
Free pit pass to all Dads of RLOKC drivers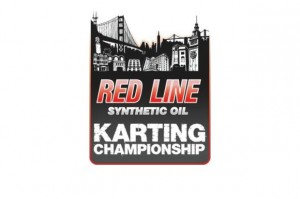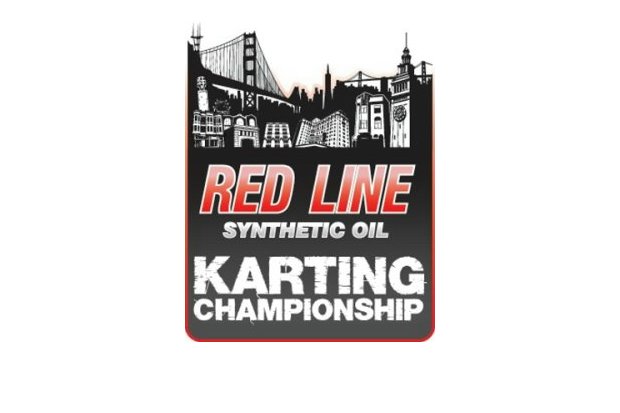 The Red Line Oil Series now enters the Summer portion of the 2014 season with the first of the three summer races on June 15 at the Simraceway International kart track at Sonoma Raceway.  With race being held on Fathers day RLOKC will offer a free pit pass to any father of a driver entered in this weekend's race! The track layout will be the Reverse Sprint track with the GoPro feature class being the Rotax Mini Max class.
This GoPro feature should be a great race!  The Mini Max class has become one of the most competitive classes in the last 4 years.  With three different winners in the first three races (Colin Mullan, Bryson Lew and Jacob Hudson) .Points leader Clayton Williams and last years class runner up Matteo Sandoval both in search of their first feature win, there are several drivers that have the speed and winning pace to take this month's GoPro feature.
Some of the other interesting races to watch; Senior Rotax is shaping up to be a head to head duel between Zach Pettinicchi and Pablo Carballedo.  In the Rotax Masters class, Scott Ripslinger has not won a feature this year, but he has a solid lead in points ahead of last months winner Kelly Heil.  In the Pro Stock class, Pro Stock rookie Daniel De La Calle has two wins and a points lead over Cabot Bigham and Hunter Pickett.  In the Rotax Micro Max class, Grant Langon took his first win of the year last month and now holds a sold lead over Garrette Randolph Jr and Ethan Tavares.
The weekend will start with the Practice day on Saturday which will also feature two Simraceway Arrive and Drive classes.  All Red line Oil Series classes will be able to get in as many as 8 practice sessions during the day. Practice starts at 8:30 AM and runs to 6:00 PM.  Registration will open at 7:30 AM.  Practice is open to all drivers who have a kart that meets current karting safety specs and the drivers are up to normal racing speeds.  Cost is $50.
The Sunday Raceday begins at 8:10 AM with a quick round of practice for the 9 race groups followed by a 5 lap group Qualify, two 8 lap Pre-Mains and a 15 lap Main.  Registration will open at 6:45 AM.  Race Entry is $100, $15 for transponder rental if needed, $10 for all crew and spectators, kids under 12 years old is $5.  All sign-ins are at the admin building on the right side as you enter Sonoma Raceway, look for the Red Line Registration sign.  You can get more info about the RLOKC as well as a weekend schedule by going to www.redlineoilkarting.com
Weekend Schedule:
Race Entry:
Attached is an Race Entry form that can be downloaded and printed to help expedite  the entry process. We are working on an "On Line" entry system.
"Class" Sponsorship:
Once again RLOKC is offering "Class" sponsorship opportunities. Being a class sponsor not only offers great value in entry rebates but this year we have added priority paddock assignments to our sponsors. RLOKC already has some exciting new sponsors such as ZERO Motorcycles. Look for upcoming announcements and details about these new partners.  Sponsorship 
Paddock parking:
With large entries expected all year, RLOKC will be pre-assigning paddock parking areas. Priority will be given to our sponsors and partners. Additional Premium spaces will be available for a fee and all other areas will remain free of charge. Requests for space should be made to Jordan or call Jordan at 707 938 9986, please provide trailer size and number of competitors who will be utilizing the space.
For more information go to the RLOKC web-site at RLOKC , you can also contact us by e-mail at organizer