Tru Tech Successful at Can-Am Karting Challenge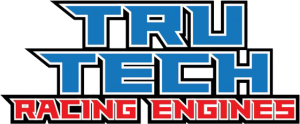 While most of us prepare to graduate for the summer months ahead, Tru Tech Racing Engines began its summer early. Rounds 3 and 4 of the Can-Am Karting Challenge took place the final weekend of May in McMinnville, OR. This marked the start to a series of events Tru Tech will be attending through the summer and it was a good start.
Marco Eakins got things rolling in the Semi Pro S2 Stock Honda class securing the pole position in Saturday competition. Eakins would battle Kory Estell for the win, eventually nudging Estell by 0.086 at the line. This marked Eakins first shifter victory in his rookie shifter campaign.
Stevie Pugsley Jr. had a strong showing in Rotax Junior. In Saturday competition, Pugsley would move his way forward from a dismal qualifying effort to finish 8th in the final. Pugsley and Tru Tech teammate Trenton Sparks would both challenge for victory with Pugsley making some moves to finish 4th and Sparks following close behind in 6th.
BlackFlag Racing Products Rotax Senior drivers had a bit of a slow start to Saturday qualifying outside the top-5. Artie Carpenter, Andrew Zimmer, and Jake Craig made some moves in the heat race to better their main event starting positions. Craig took full advantage of this taking the lead on lap 13 of 15. Craig would cross the line first scoring the Round 3 victory. Carpenter advanced to finish 6th respectively. Unfortunately an opening lap crash would sideline Zimmer.
Craig would continue into Sunday with momentum on his side. Craig swept the Rotax Senior events taking the pole, heat win, and the main event win. Craig leaves the weekend as the new point's leader for Rotax Senior competition. Zimmer didn't have the showing he would have liked but came home Sunday with a respectable 8th place finish. Carpenter opted out of Sunday competition to participate in graduation ceremonies for his school, Tru Tech would like to congratulate Carpenter and the others in the 2014 graduation class!
Max Wright pulled all the tricks out on Sunday in Micro Max. After qualifying 3rd and moving back to 5th in the heat, Wright would get the best of the field in the main event. Wright took over the lead on the final lap to edge out Josh Pierson by .273 at the finish.
Tru Tech Racing Engines will continue through the summer months supporting drivers at Pro Kart Challenge California, Route 66 Sprint Series, USPKS, LAKC, Rotax Summer Shootout, and the US Rotax Grand Nationals. For engine rentals or service please visit www.trutechracingengines.com.
Tru Tech Racing Engines is one of the nation's leading 2-stroke engine service centers, accumulating victories and championships from 60cc to 125cc competition. Tru Tech Racing Engines is also a certified Rotax Service Center. Headquartered in Southern California, Tru Tech offers an array of services including technical support and engine leasing. Learn more today at www.trutechracingengines.com. Stay up to date on Facebook and Instagram.