EKN Constructors Championship – June 5
2014 program opens up with Tony Kart remaining on top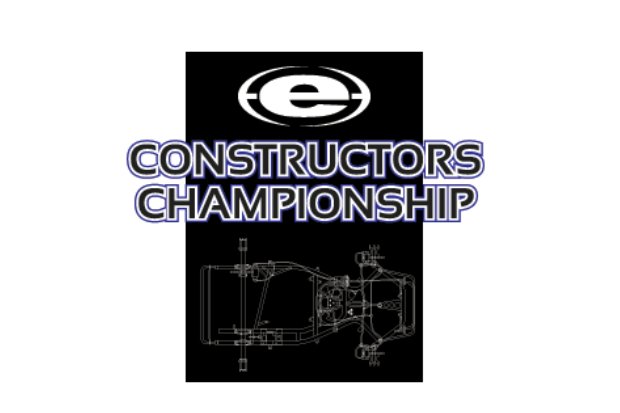 The calendar is reaching the halfway point for 2014, with racing well underway all across the country. Among those events completed include 11 races counting toward the 2014 eKartingNews.com Constructors Championship. A wide variety of brands have gained points over the opening events of the season, with three-time EKN CC title winner Tony Kart soaring to the top once again.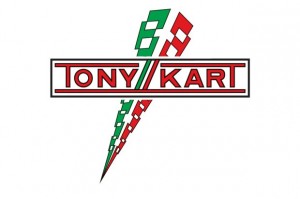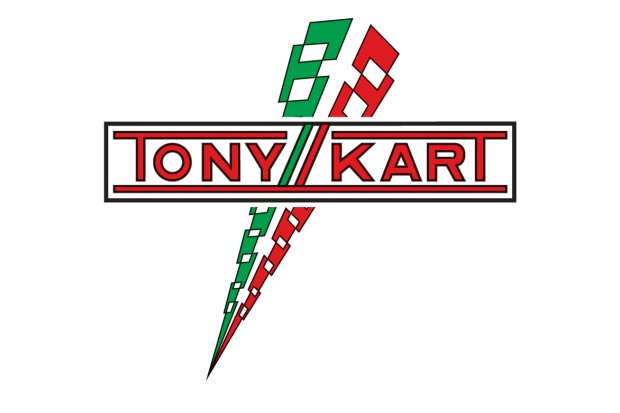 Tony Kart has scored points at every event in 2014, and leads by a healthy margin. Success at the Florida Winter Tour and Rotax Challenge of the Americas programs put the brand at the top of the order through the winter months. The most points gained came from the first stop of the Superkarts! USA Pro Tour. Success in the Rotax programs has transitioned over to shifterkart and TaG categories. Ocala Grand Prix led a strong shifterkart contingent that included two top-five finishes in S1 Pro, along with wins and podiums in S2 Semi-Pro and S5 Junior. Pure Karting's Kolton Griffin gave Tony Kart the sweep for wins in the S2 division. Jake Craig (2Wild Karting) and Christian Brooks (Nash Motorsportz) doubled up in the win column, both aboard the TK chassis. Tony Kart was not the top scoring brand at either WKA events, or at the Lone Star Grand Prix and USPKS opener.
Tied for second are Kosmic and Top Kart. Kosmic was second best at the Challenge, where Rolison Performance Karting scored both Senior and Junior Max championships with Phillip Arscott and Austin Versteeg. They combined for five wins over the six rounds of racing. Top Kart continues to be successful on the east coast, boasting top points at both WKA events as well as the United States Pro Kart Series event. Top Kart USA drivers David Malukas and Zach Holden are part of the success, earning wins in both TaG and Yamaha action.
Fourth is former EKN CC title winner CRG. Third best during the Florida Winter Tour, the CRG brand was second at the SKUSA SpringNationals. PSL Karting is behind the brand's success, as is European driver Jordon Lennox-Lamb. The UK pilot performed well in Senior Max at the FWT and then doubled up in the win column during his Pro Tour S1 debut. Birel sits fifth in the opening release of the EKN CC standings for 2014. Consistent results across the board, including wins at WKA with MRP Motorsport along with the Challenge thanks to Cambrian Go-Karts, put them in the fight for the top-five at the end of the season.
Intrepid is just outside the top-five, scoring points at the Florida Winter Tour, Lone Star Grand Prix and the SKUSA Pro Tour. Goodwood Kartways/Intrepid program brought some wins, including factory driver Arnaud Kozlinski. Champion Racing field large contingents at the LSGP and SpringNats. Trenton Estep doubled up in the win column for his first wins in the S5 Junior category. The only other brand to score points at all 11 events is Arrow, who is seventh in the order. Not big in numbers, KartSport North America drivers aboard the Aussie brand are still recording strong results – including Masters driver Scott Falcone. Sodi Kart is seventh, looking to build on a successful Pro Tour opener at the USA operations home track, Dallas Karting Complex. FA Kart and Haase round out the top-10.
---
EKN Constructors Championship Upcoming Events
[table]
Date,Series,Event,Track
6/20,United States Pro Kart Series,Round 3-4,Michiana Raceway Park
6/28,WKA Manufacturers Cup Series,Round 5-6,Michiana Raceway Park
7/20,United States Rotax Grand Nationals,One-off,Miller Motorsports Park
7/26,United States Pro Kart Series,Round 5-6,Pittsburgh International Racing Complex
8/2,SKUSA Pro Tour SummerNationals,Round 3-4,Modesto Grand Prix
8/9,WKA Manufacturers Cup Series,Round 7-8,New Castle Motorsports Park
8/16,United States Pro Kart Series,Round 7-8,New Castle Motorsports Park
8/31,Rock Island Grand Prix,One-off,Rock Island Street Course
9/28,Streets of Lancaster Grand Prix,One-off,Lancaster Street Course
10/4,WKA Manufacturers Cup Series,Round 9-10,New Castle Motorsports Park
10/19,Rotax Pan American Challenge,One-off,GoPro Motorplex
11/23,SKUSA SuperNationals XVII,Round 5,Rio All-Suite Hotel&Casino
[/table]
---
Inside the Numbers:
2
Number of brands scoring points in all 11 events – Tony Kart and Arrow
7
Number of brands over 100 mark
26
Total number of brands scoring points
304
Highest event point total of the season – Tony Kart (SKUSA Pro Tour SpringNationals)
440
Margin from first to second
---
EKN Constructors Championship Guidelines
The EKN Constructors Championship calculation process includes the top-five finishers in each recognized class (Senior-Master-Junior classes). The SKUSA Pro Tour, US Rotax Grand Nationals, and Pan American Challenge will earn points with the following structure; 1st=20 points, 2nd=16 points, 3rd=12 points, 4th=8 points, 5th=4 points. The remaining events will continue to be awarded with the previous ranking system; with first place earning five (5) points down to fifth place earning one (1) point for each category. There is a minimum of 10 starting entries for the class points to be counted toward the season total in the EKN CC standings.
---
EKN Constructors Championship – as of June 5, 2014
[table]
Pos.,Chassis,Total,WKA-R1,FWT,COTA,LSGP,WKA-R2,USPKS-R1,SKUSA-R1
1,Tony Kart,646,24,159,103,13,28,15,304
2,Kosmic,206,6,37,75,,4,,84
2,Top Kart,206,81,4,,,71,42,8
4,CRG,198,,59,7,12,,,120
5,Birel,151,24,37,25,10,,7,48
6,Intrepid,150,,67,,27,,,56
7,Arrow,119,10,19,20,13,6,15,36
8,Sodi Kart,79,,5,12,6,,,56
9,FA Kart,70,9,22,7,3,,21,8
10,Haase,42,12,,,,23,7,
11,GP,35,,,,3,,,32
12,Aluminos,32,,,,,,,32
13,DR Kart,31,,,,18,1,,12
14,Praga,31,4,,,7,,,20
15,Merlin,25,7,,,,12,6,
16,Italkart,21,,,,5,,,16
17,Margay,21,13,,,,,,8
18,ART GP,20,,,17,,,3,
19,PCR,20,11,,,,5,4,
20,Energy,9,,5,4,,,,
21,iKart,7,7,,,,,,
22,AM Racing,3,,3,,,,,
23,Maranello,3,,3,,,,,
24,Gillard,1,1,,,,,,
25,Parolin,1,,,,1,,,
26,Swiss Hutless,1,1,,,,,,
[/table]