More Great Racing at Florida Karting Championship Series Round Three
The FKCS continues to provide great wheel-to-wheel competition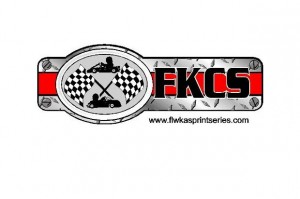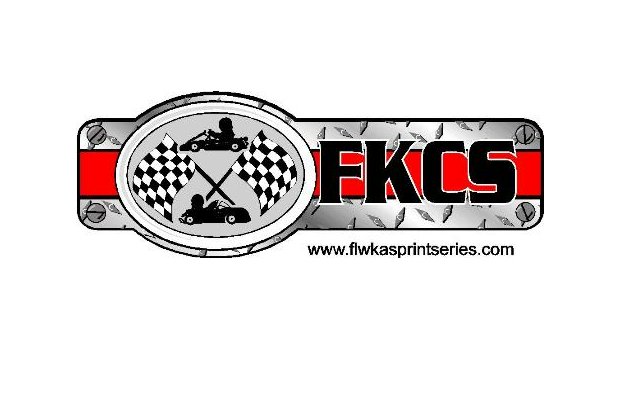 Round three of the 2014 season at Homestead Karting in Homestead, Florida two weekends ago was another fantastic success for Florida Karting Championship Series (FKCS). Like always, competitors from Florida and beyond enjoyed beautiful weather, and great competition.
The well-known Homestead Karting track, just outside of Miami, provided a perfect venue for the weekend. Competitors vied for the top positions throughout the weekend, racking up points towards the championship, which is now halfway finished.
"This season has been one of our most successful thus far," expressed series president Eddie Gennaro, "The competition is great, the weather has been great, and it's just really been a fantastic year so far. We're looking forward to the rest of the series."
Saturday
Kid Kart – Owen Lloyd was the only competitor of the weekend and took some valuable track time gaining experience with each and every session.
Mini Rok – Gianluca Petecof and Kaylen Frederick kept themselves in the top three throughout the qualifying, pre final and final in a thirteen-kart field. Petecof claimed the main event victory while Frederick and Tyler Gonzalez followed him in second and third.
Cadet – Dylan Gennaro cleaned up in Saturday's events, finishing in first place in each and every on track session. In the main event, he was followed by Ryan Rackley and Hunter Padilla in second place and third.
Clone Jr./Sr. – Hunter Fox, Nash Duyn, and Jimmy Jackson made one – two – three finishes in each of Saturday's races.
Parilla Jr. – Christian Munoz had a good start to his day, qualifying on pole and claiming wins in the pre-final and finale, however he was disqualified in the main event. Standing atop the podium was David Bowerman, followed by Vincenzo Sarracino, and Seve DePinto.
Rotax Jr./Rok Jr. – In the final race, Mathias Ramirez put himself on top of the podium, with Austin Garrison and Mayo Livingston in second and third. Ramirez also claimed the pole position in qualifying and the won in the pre final.
Rok Sr. – Like last round, Ocala Gran Prix (OGP) drivers once again dominated the Rok senior field, taking first through fourth place in each event. Oliver Askew took the top spot each time on track, and was followed by teammates Kyle Kirkwood, Johnathan Kotyk and Morgan Healy in first through fourth place in the days main event.
TaG Sr. – Zach Banks and Scott Roberts started the day out strong, finishing first and second in the qualifying and pre-final. However they did not finish the final which was won by Jacob Duvall, with Tyler Jordan and Mark Thomas following in second and third.
All Shifters – OGP drivers once again swept a class in the shifters on Saturday, occupying the top six spots in qualifying and the top four in the pre final and final. The final race saw Oliver Askew in first, followed by teammates Nick Neri and Kyle Kirkwood in second and third.
Sunday
Mini Rok – Gianluca Petecof kept himself in the top three all day, winning the pre-final and final. Kaylen Frederick and Ricardo Villasmil followed in second and third place in the main event.
Micro Max – Sebastian Montoya, Jo Nunez, and Lucas Rodriguez made up the top three finishers in both the pre-final and the main event on Sunday. Nunez and Rodriguez had also qualified on pole and in second place.
Mini Max – After qualifying in second and getting an unfortunate DQ in the pre final, Tyler Gonzalez took home the win in Sunday's final race. Pole position qualifier Juan Jose Diaz finished in second place, followed by Dylan Gennaro in third.
TaG Jr./Rok Jr. – Christian Munoz took the win in all three of Sunday's events. He was followed in the pre-final and final by David Bowerman. The main event saw Mathias Ramirez work his way up into third place from a fifth place finish in the pre final.
Rok Sr./Rotax Sr. – Teammates Oliver Askew, Kyle Kirkwood and Nick Neri stood on the podium for Sunday's Rok Sr. final. Askew and Neri also finished the pre-final together in first and second, but were followed by Johnathan Kotyk, while Kirkwood finished only five laps of racing.
Parilla Sr. – Tyler Smith and Aren Smith finished first and second in not only the pre-final, but Sunday's main event. Following in third place in both was Zach Banks, who had also qualified on pole.
TaG Masters – Scott Roberts dominated on track during Sunday's TaG Masters events. In the final and pre-final, Roberts was tailed by Brad Sanders, and George Metcalf finished in third place in the main event.
The next FKCS race will be June 7th-8th at Ocala Gran Prix in Ocala, FL. The series will look to continue running the fun and competitive races it has set a standard for so far this season. Pre-registration is available at www.FLWKASprintSeries.com.
Please remember that all news and information regarding the Florida Karting Championship Series can be found online at www.FLWKASprintSeries.com.
For information on press releases or other media services offered by Race Tech Development, please contact Mike Maurini via e-mail at Info@RaceTechDevelopment.com or 317.270.8723. Race Tech Development can also be found on Twitter at @RaceTechDvlp as well as Facebook at their Race Tech Development Fan Page.