MRP to Host Route 66 and United States Pro Kart Series for an Exciting June 2014
Time to gear up for a full June schedule in South Bend, Indiana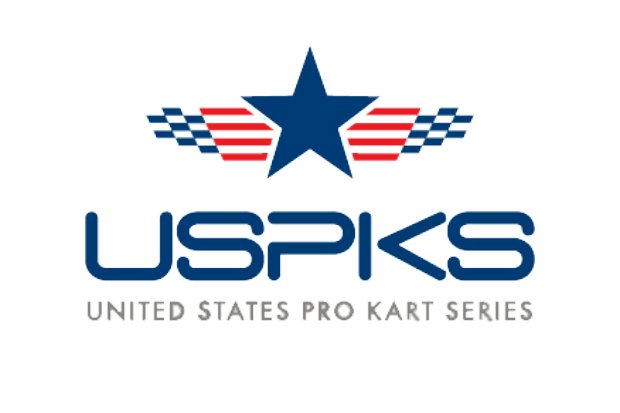 The United States Pro Kart Series (USPKS) has found great success in its second year running. With good numbers of entries and big names showing up to the opening event weekend, it's easy to see that USPKS will continue to grow and thrive in years to come.
USPKS will host its next race June 20th through the 22nd at the beautiful Michiana Raceway Park (MRP) in South Bend, Indiana. The event promises not only to provide fantastic competition on track, but an opportunity to win prize money and various drawings for gifts and awards throughout the weekend. As always, USPKS will have classes with prize money for drivers of all ages from Cadet to Pro.
In preparation for the USPKS race, drivers are encouraged to participate in the Route 66 Sprint Series event presented by KartLift at Michiana Raceway Park only two weeks prior, June 7th and 8th. The Midwestern racer-founded series will be completing its 14th season this year and continues to draw the best competition in the region.
The Route 66 Sprint Series sponsored by MG Tires and L & T Manufacturing will run all the classes included in the USPKS series with the addition of Kid Kart, Yamaha Rookie, Komet Cadet, Komet and this year four-cycle racing returns to the Route 66 Sprint Series with the introduction of a new Briggs & Stratton LO-206 class.
"The Route 66 Sprint Series and the USPKS have shown a great increase in participants in 2014," expressed Series Owner Mark Coats. "With the support we have received from the industry, teams and drivers, we will continue to push forward and make these programs the best in the eastern half of the United States."
Registration for both USPKS Round Two and Route 66 Sprint Series Round Two is available online, accessible through the series' respective websites or the links below. Registration for the USPKS event must be submitted by June 16, 2014 at 11:59 PM CDT. Registration for the Route 66 Sprint Series event must be submitted by June 2, 2014 at 11:59 PM CDT.
Route 66 Sprint Series Event Registration
Pit parking reservations can be made by calling the track at 574.288.4922
Pit parking reservations must be made through the online registration site
The United States Pro Kart Series would also like to inform its competitors and the karting industry about the rumors of round three of the program at the Pittsburgh International Race Complex. USPKS and the facility have a great working relationship and the event will continue as planned taking place in Wampum, Pennsylvania on July 25th through the 27th. Please stay tuned for more information regarding the race.
"We are extremely excited to have the USPKS here at Pitt Race. Working with Mark Coats and his team is not only a delight to do business with but they are organized and professional," explained Iltyd Geare from Pitt Race. "It is very apparent that USPKS is dedicated to the future of karting. Our team at Pitt Race is already preparing for the event to ensure that we deliver a great experience."
"I would like to thank MG Tires and L & T Manufacturing for their support in the Route 66 program as well as KartLift for stepping up to sponsor the event," concluded Coats. "A special thanks also to USPKS series supporters MG Tires, Vortex, L & T Manufacturing and Mazda for their continued efforts as well as Verde Speed Resources for providing event sponsorship at MRP. FreeM USA will be the event weekend cookout sponsor and an extra special thanks to Comet Kart Sales for sponsoring the Yamaha class payouts. It is great to have support from within the industry as we look to become the premiere series in North America."
For more information on the United States Pro Kart Series, please visit them online at www.USPKS.com or contact Mark Coats via e-mail mcoats.uspks@gmail.com. For information on the Route 66 Sprint Series, please visit them online at www.Route66KartRacing.com or contact via e-mail to Info@Route66KartRacing.com. For information on MG Tires and their wide variety of karting tires and compounds, please visit them online at www.MGTires.com