Cold Stone Creamery to Present Rotax Max Challenge United States Grand Nationals
Annual event set for Miller Motorsports Park on July 15-20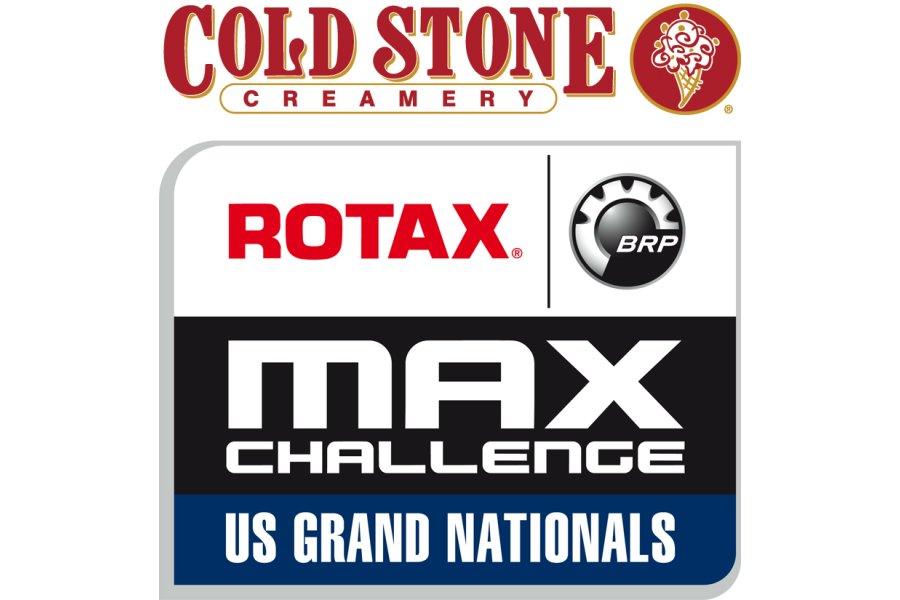 Always looking to promote the sport to supporters outside the world of karting, MAXSpeed Group is pleased to announce that Cold Stone Creamery will be the presenting sponsor of the Rotax MAX Challenge United States Grand Nationals. Dubbed the 'Cold Stone US Grand Nationals' and set to take place at Miller Motorsports Park during the week of July 15-20, teams and drivers will be in the hunt for national championships and invitations to join Team USA at the 2014 Rotax MAX Challenge Grand Finals in Valencia, Spain.
"I am very excited that Cold Stone Creamery is now part of our branding this year," expressed MAXSpeed Group's Richard Boisclair. "Andy DeFrancesco stepped up to help Team USA and to make sure that we put together the best US Grand Nationals to date. We have cool giveaways and extras onsite at the event that we are finalizing as we speak."
"I love the sport of karting as it is truly racing in its purest form," explained Andy DeFrancesco, a partner in Cold Stone Creamery. "I would love for the world to see it, grasp it and understand it as we the parents, mechanics, team, track owners and most importantly the drivers do. It needs exposure beyond the walls of the karting industry itself and I try to do whatever I can to help promote it."
DeFrancesco continued, "Last year my partner Michael Serruya, Cold Stone's CEO and I sponsored NASCAR and this year we felt Cold Stone should support the grass roots level of motorsports. We realized the kids participating in karting are forming the foundation of the greatest sport in the world. It's those same kids that have helped make Cold Stone one of the most well known brands in the world. There are sports and then there's racing. There's ice cream and then there's Cold Stone. Cold Stone Creamery is proud to be part of the US Grand Nationals and we are looking forward to the event."
Along with Cold Stone Creamery supporting Rotax, MAXSpeed Group and the US Grand Nationals, several other companies have stepped up to the plate to help support the annual event. Koene USA will be back on board as a supporter putting their name on the always-exciting SuperPole. The Rotax Micro Max division is sponsored by Nash Motorsports/Precision Works with Chase Racing coming aboard to support Rotax Mini Max. Rotax Junior will be presented by Can-Am Karting Challenge and Rotax Senior by Ocala Gran Prix. Dallas Karting Complex has put their name on the Rotax DD2 division with PSL Karting doing the same for DD2 Masters.  Full Throttle Karting has stepped up to support the Rotax Masters division and MRP Speed School will sponsor the Welcome Party.
Boisclair added, "Without these businesses, an event of this magnitude would be impossible. It is great to have support from both in and outside the industry."
For more information on the MAXSpeed Group, promoted events including the Rotax Summer Shootout, Rotax MAX Challenge United States Grand Nationals, Rotax Pan American Championships, Rotax Max Challenge Grand Finals, Team USA and the entire Rotax program, please visit www.GoRotax.com. Be sure to like GoRotax on Facebook (www.Facebook.com/GoRotax) and follow on Twitter (www.Twitter.com/GoRotax).