Rotax Max Euro Challenge Ready for Italy
Karting to meet Pasta and Pizza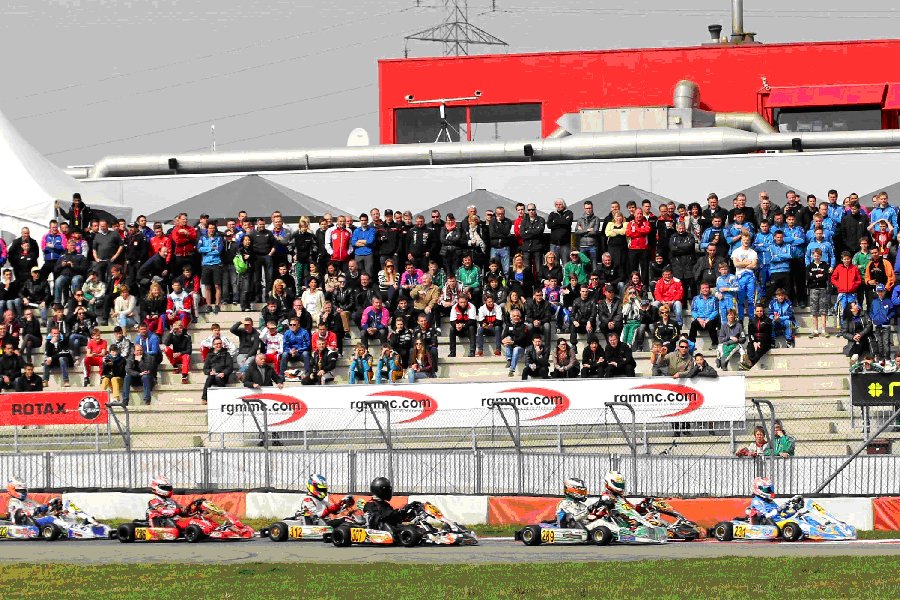 From May 26th to June 1st the ROTAX MAX Euro Challenge is heading for Italy – the nation famous for pasta, pizza, dolce vita and not to forget karting. Consequently Europe's most popular ROTAX karting series is going to hold its second round of the season at Castelletto Di Branduzzo on the beautiful circuit of "7 Laghi". As its name implies (seven lakes) the 1.256 metres long track is situated right within a lake district not too far away from Milan.
"Following 2013, Castelletto marks our second stop at 7 Laghi in a row. Since the manufacturer's engagement in the Euro Challenge is growing more and more, it is a matter of course to race in Italy, representing the sporting and economical home of kart racing. The feedback is great again. Over 170 drivers from 37 nations entered the event in the three categories of junior, senior and DD2", says Roland Geidel, CEO of the organising RGMMC Establishment.
Having a look at the upcoming competition, the opening round winners are the one to be beaten: With his triumph at Genk (BEL) Thomas Preining (Team TKP) is in favourite position in the junior category, which applies to the Winter Cup winner Joseph Reilly (Strawberry Racing) in the senior class. At Genk the latter won the most competitive category, which again will be the largest grid of the weekend, counting 65 drivers all told.
Highly balanced racing is expected for the direct drive category of DD2: CRG factory driver Jordan Lennox Lamb (CRG SPA) celebrated the victory at the opening round in a breath-taking photo finish. In Italy the spearheads of Birel, Sodi, ART GP, Tony Kart and Praga will do their best to prevent the championship leader from a repetition of his recent success. Last but not least Cristiano Morgado (Dan Holland Racing) from South Africa, leading the DD2 Masters, is aiming to confirm his win from Belgium.
All told the ingredients promise a very exciting show at "7Laghi". Everybody is invited to join the race action, as live TV coverage will start on Friday and continue throughout the weekend. So stay tuned on the official website www.rotaxmaxeurochallenge.com or rgmmcmedia.com, where you get all information regarding reports, photos, results and live TV stream.