Allegheny Karting Series to Debut at Pittsburgh International Race Complex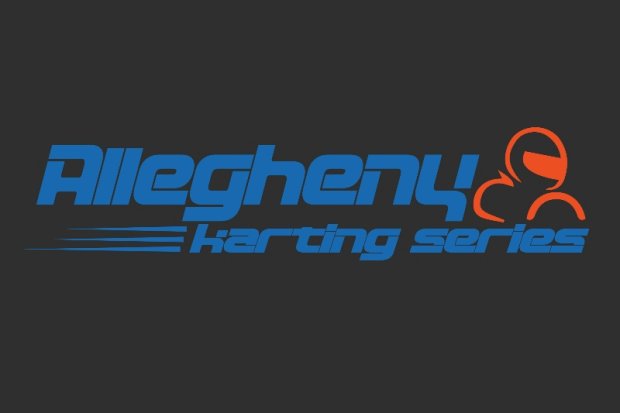 A new series primarily based around the growing karting scene in Western Pennsylvania and Eastern Ohio is set to debut with a double race weekend – May 31 and June 1 on the highly acclaimed Wilson Circuit at Pittsburgh International Race Complex (PIRC).
"Pitt Race would like to announce that they are working with the newly formed Allegheny Karting Series," noted PIRC Director of Operations Iltyd Geare. " Allegheny Karting Series (AKS) was created to take karting to the next level. A fun, exciting, and family oriented program that focuses on the true meaning of racing."
Allegheny Karting Series has brought in two experienced karting professionals with long time ties to karting in the region. Jamie Fleeson will be the Series Administrator and Dan Schlosser will be the Series Director, reprising roles from when they ran the local series at its popular and competitive peak.
"The Pitt Race staff did an incredible job the first weekend, putting on a very successful and well run event," commented Dan Schlosser. "In speaking with Iltyd and Karting Director Stephanie Geare though after the event I think we all came away with the idea that there were certain aspects of their business that they wanted to concentrate on and grow which left an opportunity for us to come in and help out with the Series. We did six months of work together in a matter of days. I can't thank them enough for the opportunity as well as the great working relationship we have already established."
AKS will strive to deliver a friendly, fun and fair experience for the racers and families in the region. The goal is to provide a professional Series that is on par with PIRC itself. What has long been considered one of the most technically challenging and fun kart tracks in the country has seen unprecedented improvements under the guidance of owners Jim & Kathy Stout.
"Pitt Race stands behind the experience that racers demand. Jim and Kathy Stout represent the truest form of racing where Passion meets Performance! Knowing their passion for racing, a team has been assembled at Pitt Race, which is focused on delivering that experience!" Stephanie Geare continued, "We are excited to welcome Allegheny Karting Series and thank them for all their hard work, perseverance and support for the sport of karting."
The 2014 schedule for AKS will closely match the original Pitt Race Karting schedule.  Race Three, previously scheduled for May 25th, will not be contested but an additional date at the end of the season is being considered to maintain 10 additional races to match the original schedule of 12 Championship races. Also, the final race weekend will be changed from a two day event to a Double Feature race on Sunday. The Series Championship points will include the results from the opening two rounds.
In order to fill large voids in the schedule a unique co-promotion with the Great Lakes Sprint Series will allow a racer to take their best result from events at G&J Kartways  (June) and New Castle Motorsports Park (September) and add those results to their AKS Championship points. Those racers will also add an additional drop though. This will provide some incentive for people to attend these events while not penalizing the racers that choose to only compete at PIRC.
To maintain continuity for the racers and teams, the new series will utilize the originally released rules, tire specs and classes. Tires will continue to be Bridgestone YLC and YLP compounds while the WKA rulebook will cover all technical aspects in conjunction with the AKS companion rulebook for any Series specific issues.
Most of the experienced current PIRC staff will be utilized on the racedays including the SCCA trained flaggers and WKA trained tech personnel. We look forward to the continuity provided by this group who staged a very safe and successful opening weekend to the 2014 season.
New website, social media, mailing list and pre-registration programs will be in place over the next few days. We encourage everyone to sign up for these as they are the means of dispensing critical information to the racers and families in this time of transition.
Pricing for the race day programs will be streamlined with pre-registered race entries given a discount. Special pricing will be extended for the Kid Kart and LO 206 classes for 2014. There will not be any additional charges for memberships or pit spots however transponder and pit pass rates will remain. Pre-registration is strongly encouraged in order to move the program along quickly on race day. A complete pricing structure will be posted soon.
Sponsorship programs are coming together and will be released in detail in the coming days. The support has been overwhelming both from within the karting industry as well as from the families and friends of the racers in the program. For more information to become involved with one of the strongest local karting programs in the country please contact the Series as soon as possible.
Dan Schlosser – "This has been a whirlwind over the last week putting together all of the pieces to make this possible. There are some incredibly passionate people that stepped up to the plate to make this happen and I couldn't be happier to be associated with them as a racer, team owner or series director. Support from sponsors has been unparalleled as well – without them this could not happen and we are looking forward to the challenge of delivering them the value they deserve for supporting karting at the local level. Our goals are simple – provide our racers with a friendly, safe and fun racing environment while continuing to offer the same exciting and competitive on track action that has turned out so many fantastic racers over the years."
Jamie Fleeson –  "I have been blessed to be a part of this sport in years past, and am thrilled to be a part of the future of this series. Over the last decade I have grown close to many of the racers and families and am happy to once again be involved with this wonderful group of people. They are the reason I loved that part of my job for so many years."
2014 Allegheny Karting Series Schedule

| Date | Event |
| --- | --- |
| April 26-27 | Pitt Race Karting Series Race 1-2 (will count for AKS Championship Points) |
| May 31-June 1 | AKS Race 3-4 |
| June 13-15 | GLSS at G&J Kartways |
| Jul 6 | AKS Race 5 |
| Jul 20 | AKS Race 6 |
| July 25-27 | USPKS at PRK |
| August 3 | AKS Race 7 |
| August 29-30 | F-Series at PRK |
| August 31 | AKS Race 8 |
| September 14 | AKS Race 9 |
| September 26-28 | GLSS at NCMP |
| October 19 | AKS 10/11 Double Feature Raceday |
| TBD | AKS Race 12 |