GoRotax.com Driver of the Month Presented by eKartingNews.com – April 2014 – Austin Versteeg
Utah driver secures championship and Rotax Grand Finals ticket with victory in Sonoma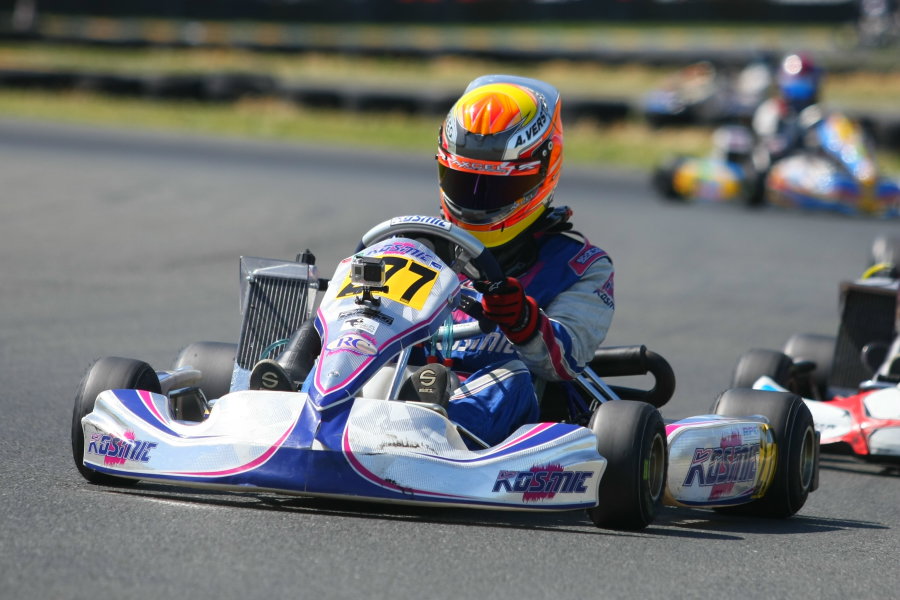 Versteeg won the Rotax Challenge of the Americas finale to clinch the title, and spot on Team USA (Photo: SeanBuur.com)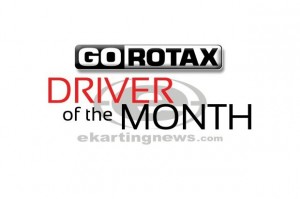 Thanks to the partnership between MAXSpeed Group and eKartingNews.com, a monthly program has been devised to promote outstanding drivers in the Rotax Max Challenge. The new program – GoRotax.com Driver of the Month presented by eKartingNews.com – is based off a similar program the leading karting website offers each month, focused on the United States 'Rotaxians'. Each month, the staff at MAXSpeed and EKN will determine one driver to profile who promotes Rotax and karting in general in a positive fashion, along with standing out on-track. Each driver's accomplishments will be highlighted, in addition to getting to know the Driver of the Month.
The Rotax Max Challenge Grand Finals, since its inception, has been looked at as the 'Olympics of Karting' with nations sending their very best to compete on the world stage for a championship. This year will mark the 15th annual event, scheduled for the Kartodromo Internacional Lucas Guerrero in Valencia, Spain on November 25-29. With each year, the United States contingent has grown in size and in talent, bringing home the world title last year behind Junior driver Juan Manuel Correa. For 2014, Austin Versteeg is among the first to join Team USA in an attempt to keep the crown for the United States following his championship performance at the Rotax Challenge of the Americas.
Just 13 points separated the Rolison Performance Group driver from Utah and point leader Christian Brooks. Each had two wins to their credit, with Brooks holding more points going into the finale weekend at the Simraceway Performance Karting Center in Sonoma, California on April 4-6. Versteeg was better out of the gate, winning both opening rounds at the two previous stops in Tucson and Phoenix, while Brooks cleaned up on day two of both weekends.
Day one in Sonoma began with Versteeg gaining five critical points by laying down the fast lap in qualifying, edging out his teammate Kyle Wick. The two went head-to-head in the Prefinal, with Wick crossing the line first only to have the win taking away for a starting infraction. That promoted Versteeg to the win and 10 points in the championship chase, only gaining one marker over Brooks who was classified second. The two RPG drivers hooked up in the main event, trying to pull away early on. Brooks came on in the second half of the race, running them down and going on to score the victory. Versteeg slipped up with just three laps remaining, dropping a wheel that sent him back to fourth and off the podium, losing crucial points in the process.
Holding his head up high, Versteeg returned the following day knowing he'd have to be near perfect for a chance at the title. Austin once again found the most speed on new Mojo tires, earning fast time in Sunday's timed session for five more bonus points to close up the gap on Brooks. The Prefinal was busy with action, as a host of drivers joined Versteeg at the front. Brooks, who started 11th, charged his way into the lead group and helped to shuffle the order. Versteeg found himself in the fifth position at the checkered flag with Brooks second. A win was the only option for Versteeg going into the main event, and the RPG driver stuck to the plan. He advanced his way into the lead by lap eight, and spent the remainder of the race hounded by Enzo Prevost and Phillippe Denes. Despite their attempts to overtake the lead, Versteeg held on strong and defended the lead all the way to the checkered flag. His third victory of the series locked up the championship by a mere three points over Brooks. The title gave Austin his first international crown, along with a ticket to compete at his first Rotax Max Challenge Grand Finals as part of Team USA.
Versteeg, a former Florida Winter Tour Mini Max champion (2011), finished off the month with a perfect score during the opening rounds of the Rotax Can-Am ProKart Challenge at the Horn Rapids Kart Track in Richland, Washington. Austin is scheduled to compete in that series through the summer, along with the Rotax Summer Shootout and the Rotax Max Challenge United States Grand Nationals – scheduled at his home track of Miller Motorsports Park in Tooele, Utah.
GoRotax.com Driver of the Month presented by eKartingNews.com
April 2014 – Austin Versteeg
Bio
Born: Salt Lake City, Utah
Hometown: Sandy, Utah
Parents: Cheryl and Freddy Versteeg
Siblings: Cameron
Height/Weight: 126 lbs. / 5' 8"
Education: Juan Diego Catholic High School
Job: School, Racing
Racing Resume
Chassis: Kosmic
Engine Service Center: RPG/KGK Racing Engines
Sponsors: Litho Flexo Grafics, ActivaTek
United States Rotax Max Challenge Home Series: Utah Karting Championship
Years Karting: 7
How did you get started in karting? I went out to Miller Motorsports Park after it was first built, and watched other kids who were racing, and I was hooked!!!
What has been the high point in your racing career? Becoming a Team USA member for the 2014 Rotax Grand Finals.
What are your goals in racing? To become a Professional Sports Car Driver
In a few words, how would you describe your driving style? I try to always be a smooth and consistent driver who is adaptable as well.
2013 Accomplishments: N/A
Likes
Favorite Track: Grand Junction Motor Speedway
Favorite form of professional motorsports: Sports Car Racing, and Formula One
Favorite karting driver:  Oliver Askew
Favorite professional driver:  Joey Hand, and Lewis Hamilton
Favorite website: Safe Is Fast
Favorite movie: Rush
Favorite actor/actress: Johnny Depp
Favorite music/group: Imagine Dragons
Favorite vacation/activity spot:  West Yellowstone
Favorite food:  Pasta
Real Deal
What do you do when not at the track? School, Martial Arts, Basketball, Skiing, and Fly Fishing.
What are your goals outside of karting? To drive cars professionally, or become a mechanical engineer.
What type of street car would you like to drive? BMW M3
What are your pet peeves or things that irritate you? People who are continually late.
What is your favorite aspect about racing in the Rotax Max Challenge program?  The depth of talent and competition.