Tru Tech Victorious in Texas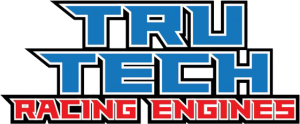 The Superkarts! USA Pro Tour kicked off this last weekend with the Spring Nationals at the Dallas Kart Complex in Caddo Mills, TX.  The three day event hosted the opening two rounds of a five race series.  Record entries and high grip levels would make for a challenging weekend for some.  Tru Tech Racing Engines drivers were able to beat the odds to collect two class victories.
The lone Vortex Mini RoK driver was Colin Queen.  Running a Tony Kart under the Ryan Perry Motorsports banner, Queen struggled early on with carburetion and grip levels.  Queen would progress through Saturdays racing action moving up to finish 15th respectively.  Queen would show speed in Sunday competition until an incident on the opening circuit of the main event would place the young pilot on the sidelines.
Coming into the event having won a Texas Pro Kart Challenge race the weekend prior, TaG Senior pilot Jake Preston would show pace in practice aboard his Phil Giebler Racing FA Kart.  After a rough go in the Saturday heat races, Preston would come from 38th to 15th in the final.  Preston battled sore ribs on Sunday only taking to the track for heat 2 and the main event.  Preston would be involved in a racing incident sidelining him from the finish.  Andrick Zeen made his return to the national karting scene qualifying well back in the field after a flat tire.  Zeen would rebound driving his Margay through the field to just miss the podium in 4th.  On Sunday Zeen would qualify in the middle of the pack, progressing through the pack Zeen would finish the main just outside the top-5 in 6th.  Arguably the most consistent driver on the weekend was Jake Craig.  Placing within the top-3 in every timed session on the weekend, Craig and his 2Wild Karting Tony Kart secured two heat race wins and two feature wins.  Craig leaves the weekend as the current point's leader in TaG Senior.
Continuing his rookie progression in the S-2 Semi Pro Stock Honda class is Tru Tech pilot Marco Eakins.  Eakins drove his Black Flag Racing Products ART GP chassis to a 14th place result on Saturday and a 21st place result on Sunday.  Look for Eakins to build off this going into the next round on the streets of Modesto, Ca.
Tru Tech Racing Engines is one of the nation's leading 2-stroke engine service centers, accumulating victories and championships from 80cc to 125cc competition.  Tru Tech Racing Engines is also a certified Rotax Service Center.  Headquartered in Southern California, Tru Tech offers an array of services including technical support and engine leasing.  Learn more today at http://www.trutechracingengines.com.  Stay up to date on Facebook and Instagram, @TruTechRacingEngines.