Product News: Comet Kart Sales – Seat Saver Washer Kit
Industry leader develops new seat washer designed to extend seat life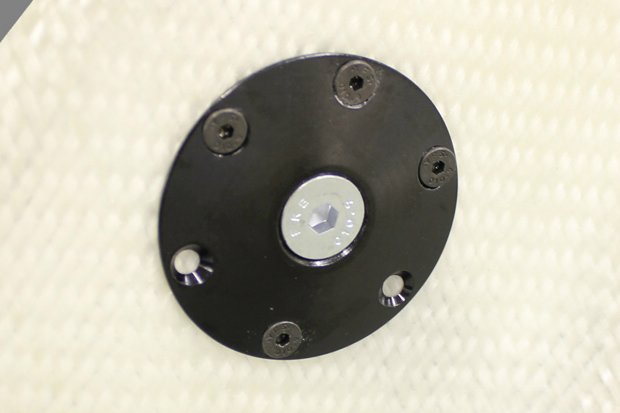 Comet Kart Sales Seat Saver Washer Kit is designed to extend your seat life
Comet Kart Sales is a longtime leader in the karting industry, holding over 50 years of experience and service in the sport. The Greenfield, Indiana-based company provides thousands of products for any type of karting, from simple nuts and bolts to complete race ready packages. The company also provides a professional and championship winning in-house engine shop – Comet Racing Engines. The latest creation from the busy minds at CKS is the Seat Saver Washer Kit.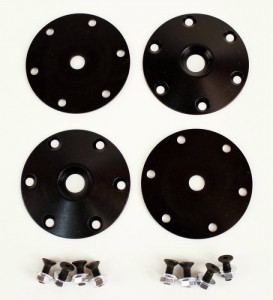 The Seat Saver Washer Kit from Comet Kart Sales is designed to eliminate the seat bolt holes from enlarging. The kit features two washers, made from aluminum and anodized black, sandwich the seat material. One is a flat washer, the other is conical. Together, they help take the force the seat endures and lessens the stress on the seat bolt. The two washers are held together by multiple bolts, with a number of holes in the washers to fit almost any kart and seat strut.
"The Seat Saver Washer Kit is designed for everyone to use, whether it's a club driver or even a national level racer," stated Mark Dismore Jr. of Comet Kart Sales. "People may think that these will not work if a driver or mechanic are changing their seat location multiple times in a weekend. Even if you move the seat and reinstall the Seat Savers, it will probably be stronger and last long even with multiple holes drilled in the seat instead of without our kit."
If you have a seat with an enlarged seat hole already, install the Comet Kart Sales Seat Saver Washer Kit today. You can order it now or find many other parts you may need for your next trip to the race track at their online store at CometKartSales.com.