F-Series Gearup Challenge – Round One Preview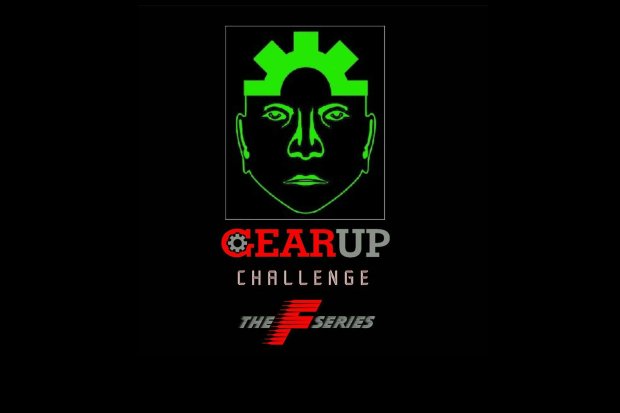 We are so happy to see the winter leave and the racing season arrive, as May 3rd marks the start of the 2014 F-Series season !! Hope the equipment is  ready and tuned because the competition is as fierce as it gets. We have been confirming competitors for over two months and we are in astonished at the fields that will be competing for the first round one of the F-Series season. With factory teams and the best in the business competing in the races, it will be a treat to watch or be a part of. If you think you have what it takes we recommend you Gearup and run the race of your life!!
The DRT RACING F355 competitors have been quiet this off season as they are very secretive with plans of attack. We have confirmation that defending 2013 Champion Carter Fartuch is mounting a very solid effort to retain his title status for 2014. As its become known this class is full of the fastest competitors around and no shortage in the coming year. Just confirmed Josh Lane and Alessandro Bressan have added themselves to the list of highly talented competitors. We are very excited to see what IKart pilot Jarett Belge is got in store for the field as he makes his transition from Formula J. As we are well aware Chris Keller is always exciting to watch and with his new collaboration with RTR Racing Intrepid he should be very competitive. Factory teams in attendance will make this a fabulous race to watch as Ikart, PCR and DRT have been traveling the country tuning their equipment to perfection and now they have arrived at the Gearup Challenge. Some of the very fast in names for 2014 include Boos, Politis, Giessen, Budjoso, Landi the McCusker brothers it will be nothing short a fantastic race.
Contemporary Mercedes-Benz Formula 125 has always been known as the backbone of the program and nothing short of that this season as bigger fields are the clear future for the Leopard based program. 2013 Formula 125 Champion John DaCosta has vowed to defend his 2013 title with resolute determination as well as propel his team forward for the constructors cup. Ikart will be represented very effectively in 2014 as Stefano Maestri , Anthony Barbagallo and Gary Peterson will all be working together to bring it home for the team. We do have confirmation 2012 Formula 125 Champion Doug O'Haro will be working extremely hard not to let the ikart boys walk away with this year. The determination from O'Haro is very well known and could produce some epic battles. Mike Kovalosky, Cory Chase and Tony Ventura were all locked into a tight points battle last season and we look forward to seeing any and all of them on the top step of the podium . As for a racer well known in the northeast Phil Pignataro has signed on for the season and should be one to watch as he hones the performance of his new 2014 MMK chassis. Reporting on fast competitor does present its challenges as long time supporter Joe Kennedy has been very illusive to his plans for the coming season but we are confident we will see him on the grid in round one.
KartingConnect.com Formula Tag has gained huge interest over this off season as RokTT's, X30's and PRD are coming from everywhere to see what the buzz is all about. Brad Nyman from Force One Motorsports has been pushing extremely hard with testing and racing as they fine tune their #141 Ikart for a very stout effort to challenge the 2014 championship. Very recently confirmed for round one Jimmy Fatum driving an Ultimate Karts USA chassis. Jimmy a multi series karting champion could be one to watch as he always brings his A-Game whenever he hits the track.  Miles Mahoney will be making his debut in Tag coming from F125 in 2013 and having gained great speed over the past few season we are sure to see the veteran on the podium. Javier Montilla looks like he means business with his PRD powered Arrow as on track we have seen him look fast! With the amount of questions we have had regarding 2014 this should be a race to watch.
Compressed Air Equipment Formula R is our new boy on the block but not its competitors!! 2013 Formula Tag Champion Billy Ogle looks to be on track to defend a champion title but now in the name of Formula R. Following Billy in his off season we have seen the ultra competitive young man make the switch to DR chassis for 2014. Ogle and the DR chassis should be a very strong package as both DRT Racing and this young man do not lack motivation to win. With the introduction of Formula R came an overwhelming amount of interest as we have confirmed many quick pilots including Chris McGinley, Adam Petitt and Carson Kapica. With the first round at NJMP we are confident that the program will start off on a very strong note that will result in some fantastic battles in this highly competitive class. With a very stable class program we look forward to seeing fantastic growth in the very near future.
RTR Racing Formula J has been dominated by Nolan Ruocco for a solid two years and with him making the switch to Checkered Motorsport and PCR for 2014 it looks like things thing's did not get easier for the competition. However huge strides have been made by many Formula J pilots that could be a real threat to Ruocco. Among the racers making that impression is Swiss Hutless Pilot Devin Wojcik and Top Kart ace Julia Boos with many great results in the past six months. Also Ikart Force One Motorsport racer Danny Nyman has been setting blistering speed in pre season testing and is certainly one to watch as the season unfolds. Rylee Osborn has had a huge boost of energy making the switch to Arrow for the coming year and as we know with the right machine he is unstoppable! One of our most consistent finishers in 2013 Rocco Cannata will always a threat to the points championship, as we all know that is what does the trick in the end. Making the transition from another class is always tough but with the determination that Julian Peacock and Jarret Burchete and Galo Barros poses it will be a fantastic time to watch all this talent take to the track in 2014. One of the toughest spots on the grid has to be owned by the promoters son Marco Oldhafer JR as he is the first to the track setting up and the last to leave taking it all down! Very much doing it all on his own he is very driven and determined to show the field how its done we look forward to his progress!! Most classes have shown a nice increase in participation , however Formula J is the one to watch as this off season has been the one……hands down.
Vortex Formula Mini Rok is off !!!! To a great start, first year for this fabulous engine package for us but no lack of interest as Sufyan Waryah, Pierce Tetlow and Justin White have given the package thumbs up! Projecting double digit entries for round we are very happy to have made the decision to add this great package to the F-series for 2014. Kompetitive Kartsport Formula S veteran Rocco Tedd has also chosen the Rok and will be a tough nut to crack for the others as he is known to go the extra mile. We look forward to a very prosperous class and hope it will improve karting in the northeast and abroad!
Sufyan Waryah Racing Formula S has produced some of the best on track battles over the past four years at the gear up challenge we are confident that this year will be no different as the confirmed competitor list is very experienced among the drivers confirmed in Formula S is Justin White, Sufyan Waryah, Rocco Tedd, and Brayden Ehlerman we are sad to announce that Matthew Duncovich will be missing the first few rounds due to a medical issue acquired by his father we wish him a speedy recovery and look forward to seeing the Duncovich racing team very soon
NESKS Stock Moto seems to be on a real rise in 2014 We have heard that many top racers are gunning for the 2013 champion Josh Lane title in the coming year! But we are very confident though that Josh Lane will gladly accept the challenge. We are also super excited to announce that Kyle Smith and Robert Budjoso will be joining us for round one with two very competitive Noah Stark prepared Hondas. Another very experienced racer Paul Makarucha has made the switch from KZ to stock moto and we are confident that he will be a major threat to the championship in 2014. One of the more experienced stock moto drivers Christiaan Bouhuys will always be in the front of the pack and should serve up some fantastic racing.
NESKS KZ has become the class to watch as the field continues to grow it should be no different this season. Defending Champion Alex Manglass is set as the shifter ace makes the switch to DR for the coming season. We are certain his form will continue as the team is all about attention to detail and performance. The off season has produced some real changes as Max Dibella (CPI Praga), Bernard Muminovic (RTR Racing Intrepid) and Mike Rivera (Action CKR) all made chassis changes for the coming year and it could really shake up the front end of the field. One driver in particular caught some real attention last season as the increase in perfomance was dramatic Steven Kovalosky of Eurokart racing could very well show the front end of the class the way.