A Letter to WKA Membership from President Rick Dresang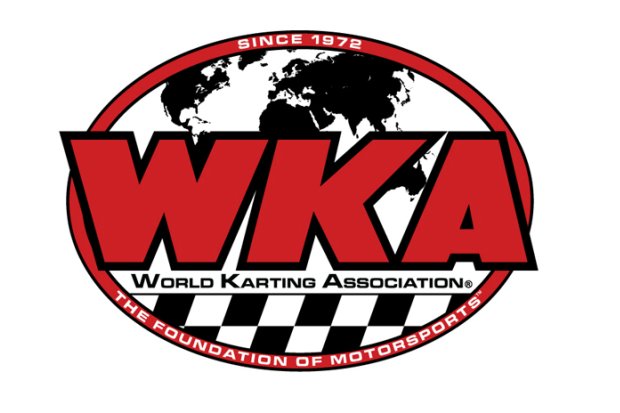 Throughout the 40-plus-year history of the World Karting Association, there have been occasional rumors about WKA's future and solvency.
These rumors have again resurfaced, and as president of the organization, I felt it important to draft a letter to our membership, as well as the families who compete at our events, sponsors that support our series and events, and karting enthusiasts around the world.
WKA members who have attended membership meetings over the last four years have been given updates on the organization's financial condition. These membership meetings have also included discussion regarding future needs of the organization, as well as ways to stimulate karting and grow membership in the WKA series.
WKA goals and organizational improvements that have been of great interest to the membership were somewhat restricted until 2013 due to financial commitments made to our vendors along with uncollectible receivables that were written off from years ago.
Under the direction of our financial staff and advisors, financial commitments and responsibilities of the past have been remedied and WKA's financial future looks strong. With many of these financial responsibilities now fulfilled – or nearly fulfilled – we can now focus on updating and rethinking the organization's future needs, class structures, sponsorship packages and opportunities, event schedules and programs, etc.
Over the last three years WKA has turned a corner and begun to once again show respectable year-end profits. With this financial stability have come a number of improvements to WKA's racing programs, office operations and shop operations.
Through the help and support of a number of loyal partners, in the last two years WKA has held its two largest national events since over 2,200 entrants raced the Daytona Dirt World Championships in December 2004. These events were the 2012 and 2013 Daytona Dirt World Championships, which each attracted over 800 entrants.
The RLV Tuned Exhaust Products Gold Cup Series has seen a resurgence over the last six months, highlighted by this past March's 2014 series opener in Jacksonville, Fla., which boasted nearly 300 entries. This was the largest Gold Cup turnout since over 300 entries at Charlotte Motor Speedway's sprint course in the fall of 2007.
The Mazda / Bridgestone Manufacturers Cup Series topped off in December 2010 when 690 entries raced at Daytona's sprint course. The series' counts have dropped since, however, the Manufacturers Cup's future is bright with a number of new programs and class structure improvements already being discussed for 2015.
The VEGA / TS Racing Road Racing Series driven by Mazda has seen steady numbers at national events over the last two years, and nearly 500 entrants came through the gates at Daytona this past December.
WKA is now offering payouts for senior and some junior classes at national events in Manufacturers Cup and Gold Cup. This is something that neither series has ever offered before the last two competition seasons.
At the Road Racing Series' 2013 year-end awards ceremony just this past April at Carolina Motorsports Park, every national champion in over 40 national points classes was awarded a WKA Eagle, champion jacket and either a set of VEGA tires or TS Racing certificates, or both.
2013 Gold Cup Series champions were awarded a WKA Eagle, a set of Bridgestone tires, a set of Van-K wheels, a champion driving suit, a champion jacket, an RLV kart stand and other product and contingencies. And in the three new Pro Gas Animal classes, each of the three champions in those respective classes were awarded a brand-new go-kart complete with all accessories except a gauge.
These are just some of the fine awards, events and programs WKA has solidified over the last couple of seasons. However, this does not mean there is not room for improvement. Through constructive criticism and suggestions from our racers and members, WKA officials are working hard to identify the improvements that need to be made this year, and into the future.
Since I became president, the last seven years have been a true test of our organization's strength. We have some great sponsors that have stood by us. Our Board has also focused on what is ultimately good for WKA and its membership as a whole with future new series ideas and opportunities. This ultimately can grow karting, series and track participation, and strengthen the industry.
I urge you, the WKA member and/or racer, to stick with us as we look forward to a great future of kart racing. If you'd like to reach out to a WKA official in your series or district, or a member of our office staff or executive committee, our contact information is listed on WorldKarting.com, and our lines of communication are open.
I will leave you with WKA's mission statement, which I often refer to in order to remember the purpose and goals of our organization.
Respectfully,
Rick Dresang
WKA President
WKA Mission Statement:
"Provide a safe, fair, consistent, fun, and affordable environment for the beginner, hobbyist, and future stars of Motorsports to fulfill their racing dreams."