Comet Racing Engines Win Six at USPKS Opener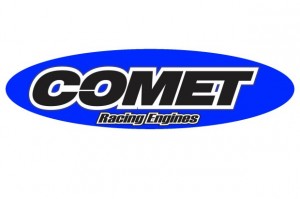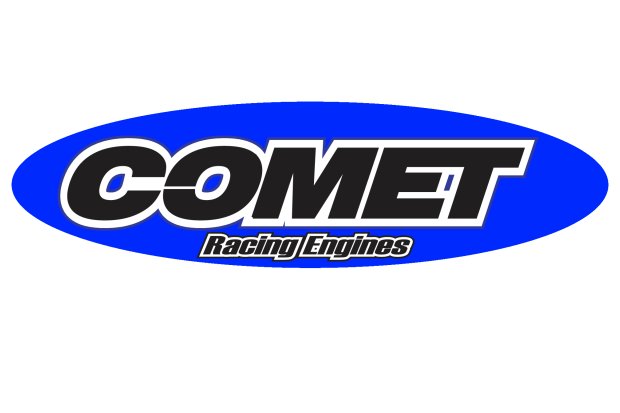 The Comet Racing Engines team made the journey from Indianapolis to the GoPro Motorplex in Mooresville, North Carolina for the opening weekend of the United States Pro Kart Series. With a successful first season under its belt, the buzz surrounding the USPKS for 2014 guaranteed a large turnout and stiff competition.
The story of the weekend was the double win by Roger Ralston in the hotly contested Leopard Pro class. Ralston took the win both days on his KartSport North America tuned FA Kart with a Comet Racing Engines Leopard. He was joined on the podium Saturday by fellow Comet Racing Engines driver Derek Dignan in 2nd also on the FA Kart and on Sunday Jacob Donald was on the podium in 3rd on an Arrow X3 with a Comet Leopard.
Comet Racing Engines drivers took the top 5 spots in Sunday Leopard Pro qualifying and 7 of the top 10 spots with Dustin Stross, double winner at the WKA Kershaw National just a week earlier, on pole. Stross finished 5th on Saturday at GoPro with Jacob Donald in 6th, Mark Dismore Jr. was 7th on Sunday. Koene USA driver Elliot Finlayson was fast all weekend but bad luck limited his best finish to a 10th on Saturday.
David Malukas started his 2014 season bid for the Leopard Junior championship on the right foot with the win on Saturday on his Top Kart with a Comet Leopard after claiming the pole earlier in the day. Joining him on the podium was fellow Top Kart USA driver Zach Holden in 3rd. On Sunday Holden would improve his finish by one spot with a 2nd in the final after earning the pole position with Malukas finishing in 4th, Braden Eves in 5th and Matt Solarczyk in 7th.
The Top Kart USA duo of Holden and Malukas would split the pole position with Holden on pole Saturday and Malukas on Sunday in Yamaha Junior with their Comet KT100's. On Saturday Holden would take a spectacular win while dirt tracking across the finish line! Malukas came across the line on his tail in second with Joey Eppink running a great race to finish 5th and Xander Clements in 9th on his Arrow. Sunday Malukas would add to his win total with the victory in the Yamaha Junior final. Holden had to battle back from a mid-race dust up to finish 6th, Joey Eppink crossed the line in 9th and Zach Lynn was 14th in his first national race weekend.
It was a career day for Camden Speth on Saturday in Yamaha 100 Pro. Speth on his FA Kart with Comet Racing Engines KT100 took the pole, won both heats and led every lap of the final to win his first USPKS national! Derek Dignan was 4th on his FA. Sunday was a tougher day with Speth and Dignan each involved in on track contact during the final, Andrew Burton would start shot gun on the field to cross the line in 7th on his Arrow X2.
In Yamaha Cadet Devin Boutot on his Tony Kart with Comet KT100 did everything right to make his way to the lead in the final with a lap to go but as everyone knows, the race in Yamaha Cadet starts when the white flag is waved! With a 4 kart train on his tail Boutot was shuffled back with only a couple corners left to finish 5th. Lance Fenderson was 8th with Madison Campeau in 12th on the Praga.
Lance Fenderson took the pole on his Benik kart Sunday morning. It was a strong day for Fenderson in the Yamaha Cadet class with a 3rd in the final. Boutot was 5th and Madison Campeau moved up to 10th.
New for 2014 the USPKS has added the Mini Rok 60cc class. Devin Boutot had a strong run Sunday on his Tony Kart with Comet Mini Rok to finish on the podium in 3rd with Lance Fenderson in 4th. On Saturday Boutot was 8th with Jeremy Fairbairn in 9th.
Donald Whorton II was 6th Sunday in the Yamaha Rookie final with his Comet KT100.
With 6 wins and multiple poles and podiums it was another highly successful weekend for everyone at Comet Racing Engines. Brandon Jenkins with Comet Racing Engines summed it up, "It was a great weekend, we had new customers here that have come on board with our program and had great runs and I have to thank our loyal customers who continue to put up great results every weekend and make the long hours on engine development worth it!".
The Comet Racing Engines support team will be in DallasTexas next for the SKUSA Spring Nationals with numerous customers on hand. After that the support team will be in South Bend, IN for the 2nd round of the USPKS on June 20-22 and the next weekend for the WKA race also at South Bend. For more information on Comet Racing Engines and to join our team visit our website at www.cometkartsales.com or give us a call at 317-462-3413.