Remaining 2014 WKA Manufacturers Cup and Gold Cup Schedules Announced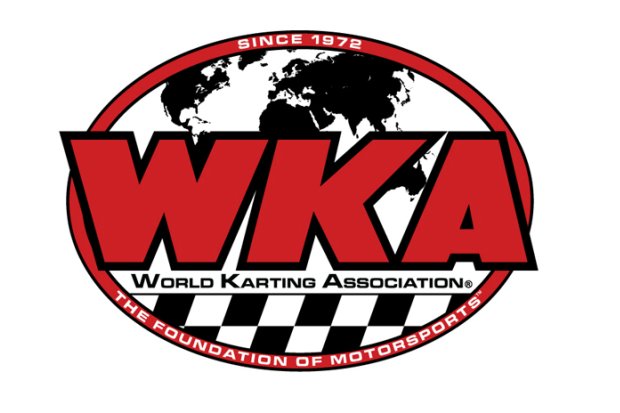 As announced last week, the World Karting Association will not return to Pittsburgh International Race Complex in 2014.
The western Pennsylvania track, a long-running venue for WKA national events, went under new management after the first of the year. WKA and Pitt had reached agreements with the track's previous management to hold Manufacturers Cup and Gold Cup nationals at Pitt's Wilson Circuit again in 2014; however, the facility's new management did not wish to uphold those agreements.
WKA was notified of this in early April, and since then the organization has worked hard to solidify the remainder of each series' 2014 schedules while keeping the karting families and their best interests in mind.
It is important to note that event dates have not been altered. All originally announced dates have remained the same; only event venues have changed.
Manufacturers Cup
The WKA Mazda / Bridgestone Manufacturers Cup Series will run its three remaining events in the state of Indiana. The original Pittsburgh date – June 25-27 – will now be held at MichianaRacewayPark in North Liberty, Ind. This event is the 2014 Man Cup Grand Nationals and is sponsored by PCR importer Checkered Motorsports, of Girard, Ohio, and billet aluminum part and accessories manufacturer Zero Error Racing, of Greeenville, Pa.
Pre-registration for the Checkered Motorsports / Zero Error Racing Grand Nationals is now open. Go to HERE to download the event entry form.
Round four of the Man Cup Series will be held August 8-10 at New CastleMotorsportsPark in New Castle, Ind. The event, sponsored by Top Kart USA, will not be your typical New Castle Man Cup national. For the first time ever, a national event will be held on New Castle's "Ironman Course." This is a course that has been utilized at New Castle's KRA club series events but has never been run nationally.
New Castle manager Mike Adams spoke today about the Man Cup Series running the Ironman course for the first time.
"Everyone here is excited to see a national series utilize the "Ironman" configuration," Adams said. "It has been one of Mark's (Dismore) favorite layouts since we added the new section to the track.  It will also give us the opportunity to showcase more of what NCMP has to offer.  It is a unique and challenging layout that will put drivers to the test."
The 2014 Man Cup season closer has not changed. The fifth and final round of the series will be held at New Castle's traditional "National" configuration October 3-5.
Gold Cup
WKA's RLV Tuned Exhaust Products Gold Cup Series' third round has been moved from Pittsburgh to MichianaRacewayPark. The MRP Gold Cup event will be held August 15-17 and it will mark the third consecutive season the 4-cycle sprint series has run South Bend.
The second round of the Gold Cup Series is approaching this July 11-13 at G&J Kartway in Camden, Ohio.
Pre-registration for the Michigan Kart Supply Nationals at Camden is now open. Go to HERE to download the entry form.
The Gold Cup's four-race tour will conclude October 17-19 at CarolinaMotorsportsPark in Kershaw, S.C.
WKA apologizes for any inconvenience these schedule changes may have caused families and racers of the Manufacturers Cup and Gold Cup series. WKA also wishes to thank the fine folks at MichianaRacewayPark and New CastleMotorsportsPark for adjusting their schedules to allow WKA to move the event venues and do so without changing the event dates.
If you have questions or concerns or would like more information, contact Keith Shampine at WKA at 704-455-1606.