EKN Exclusive: Davide Forѐ Scheduled to Compete in S1 Pro Stock Moto at SKUSA SpringNationals
Former world champion scheduled to race with CRG-USA and DDR Engines at Dallas Karting Complex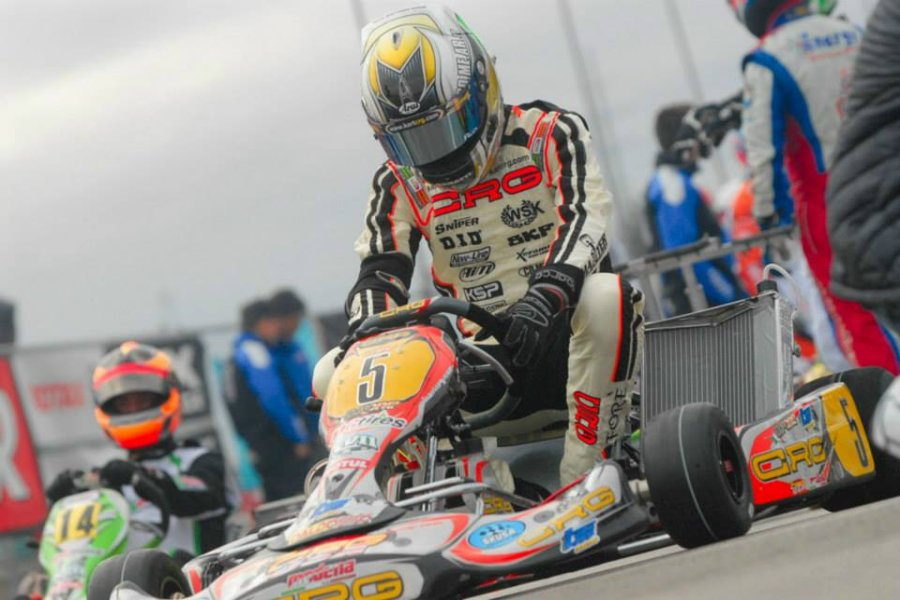 Davide Fore will compete in his first SKUSA SpringNationals in S1 (Photo: On Track Promotions - otp.ca)
eKartingNews.com has just confirmed that former world champion Davide Forѐ will compete at the upcoming Superkarts! USA Pro Tour SpringNationals, scheduled for May 2-4 at the Dallas Karting Complex. Forѐ, a current CRG factory pilot, has signed on to join the CRG-USA operation at the Caddo Mills, Texas facility to compete in the S1 Pro Stock Moto category with power by a Darcy DeCoste Racing Engines Stock Moto.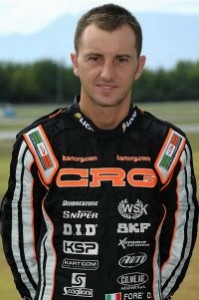 The almost 40-year old is a five-time world champion, dating back to his first title in 1998. At the start of the 2009 season, the Italian karting star joined the CRG brand, and has remained their since. On numerous occasions, Forѐ has visited the United States to support CRG drivers and race teams, including CRG-USA for the last two Superkarts! USA SuperNationals. This will be the first event since 2010 that Davide is competing in the United States, outside the annual Las Vegas event. Forѐ completes a solid S1 roster for the CRG-USA outfit, including defending Pro Tour champion and SuperNationals S1 winner Joey Wimsett along with 2012 S2 Pro Tour champion Sabré Cook.
S1 Pro Stock Moto has welcomed international drivers to the SKUSA Pro Tour since its inception in 2010. New Zealand driver Daniel Bray was a regular competitor, earning the championship in 2011. At the SuperNationals, international drivers Mirko Torsellini and Simas Juodvirsis won the S1 main event in 2011 and 2012. Aside from Bray, every other race winner has hailed from the United States. This year's SpringNationals field will be the most international flavor ever at the event. Forѐ is now confirmed along with fellow CRG factory driver Jordon Lennox-Lamb – a 2012 KZ2 world champion – and Sodi Kart's Anthony Abbasse – coming off his second SuperNationals KZ2 victory. Lennox will be with PSL Karting while Abbasse reuniting with the Dallas Karting Complex/Sodi USA operation. All three will be making their S1 debut.
eKartingNews.com Trackside Live will be available throughout the May 2-4 weekend. Those unable to attend can listen in live at the EKN Live page with the final practice Friday afternoon, and follow the action Saturday and Sunday through qualifying to the main events. Those companies interested in supporting the broadcast are asked to contact EKN via email sales@ekartingnews.com