More Pole Positions, Podiums and Fast Laps for Benik Kart
Florida squad travels to USPKS opener in Mooresville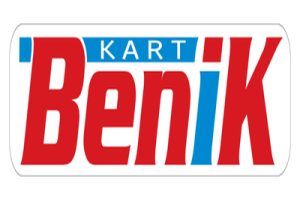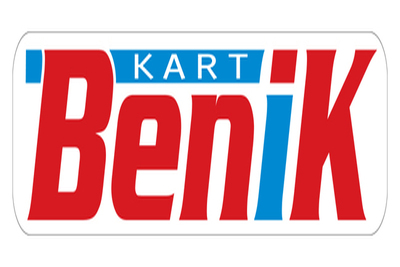 Taking part in their first United States Pro Kart Series (USPKS) event, Team BENIK Kart would travel north to the GoPro Motorplex facility in Mooresville, North Carolina for the first event of the 2014 season. With three team drivers under the BENIK tent, the trio of drivers would turn some heads as they quickly began to make names for themselves in the national series.
"The results do not speak for the true speed of our drivers," explained Nick Mitchell, Co-Founder of BENIK Kart. "All three were at the front of the field throughout the weekend but would run into some bad luck when the wheel to wheel action started. It was a great learning experience for all of them and it will definitely better their race craft in the future."
While all three drivers showed speed, team newcomer Lance Fenderson would be the driver to score the best result for the Florida based team. Competing in both the Mini-Rok 60 Cadet and Yamaha 100 Cadet ranks, Fenderson would score a pole position and third place result in his Yamaha powered BENIK Kart.
Mitchell continued, "This was Lance's first weekend in the kart and he was fast right out of the box. He will be a threat for major race wins and championships throughout the 2014 season."
Showing their true speed, BENIK Kart drivers would take the top three positions in Sunday morning's Mini-Rok 60 Cadet warm-up as Derek Carmenate, David Morales and Fenderson would sweep the top three spots. Continuing their speed in qualifying, BENIK Kart drivers would sweep the front row for both heat races as Carmenate and Morales would qualifying first and second. Not to be outdone, Fenderson would also put his BENIK chassis near the front of the field as he secured the outside row three starting positions.
Mitchell added, "Though the results at the end of the day aren't what we had hoped, we continue to show the speed and tunability of the BENIK Kart in a variety of different karting divisions."
BENIK Kart will now make the long journey to Texas to compete in the opening round of the Texas Pro Kart Challenge. Utilizing the weekend to test for the SuperKarts! USA (SKUSA) Pro Tour opening round the following weekend, all three team drivers will tackle the Dallas Karting Complex in their hopes of victories.
For more information on Benik Kart, please contact Nick Mitchell or Ben Cruttenden via e-mail to Info@Benik-Kart.com or by phone at 754.206.4870. Benik Kart can also be found on Facebook at www.facebook.com/BenikKart and Twitter at @kartBENIK.
For information on press releases or other media services offered by Race Tech Development, please contact Mike Maurini via e-mail at Info@RaceTechDevelopment.com or 317.270.8723. Race Tech Development can also be found on Twitter at @RaceTechDvlp as well as Facebook at their Race Tech Development Fan Page.