Florida Pro Kart Series to Offer Over $18,000 in Cash and Prizes
Florida based series is cheapest to run in the Sunshine State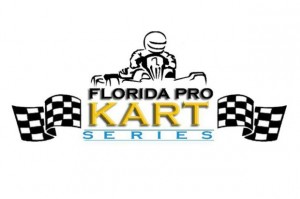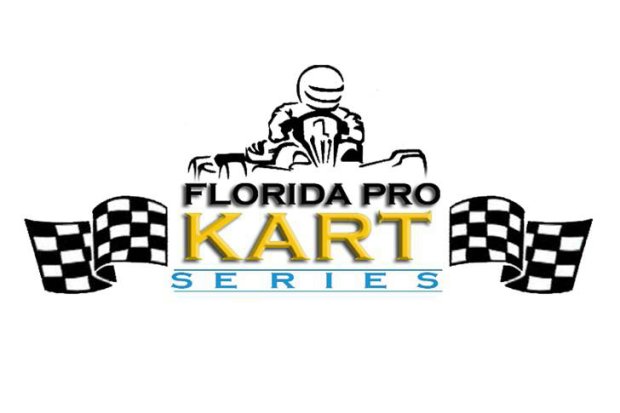 With their inaugural event just around the corner, the Florida Pro Kart Series (FPKS) continues to add to their series prize package. With the confirmation of new supporters of the series, over $18,000 in cash and awards is set to be handed out in 2014.
"The Florida Pro Kart Series is the cheapest state series to run," expressed Glenn Biggs, promoter of the FPKS. "We run three event weekends and have a total of six main events. Running the series this way allows families to decrease travel costs all while having greater track time throughout all series weekends."
The Florida Pro Kart Series continues to add to the wide array of cash and prizes, and Praga has stepped up and is a series sponsor. Praga and Florida Pro Kart Series will raffle off a full size kart. If you are racing a full size kart in the 2014 FPKS, you are eligible to win this prize. For example, if you enter TaG Junior on Saturday you will receive one name in the raffle; if you register for Saturday and Sunday you will receive another entrant in the raffle with the class registration. If a competitor enters in two classes per day on any event weekend, you will receive four names in the raffle at the last event in August.
"I wanted to take the time to also say thank you to Don Johnson for his sponsorship of the Florida Pro Kart Series," continued Biggs. "This is an awesome prize and every time a competitor enters a class at the Florida Pro Kart Series their name will be put in a raffle for a free helmet paint job, a total value of $900.00."
For cash awards, each sponsored class will have $1000.00 in their championship pot to begin the season. 20% of all class entry fees will be added to the class total. For example, if a class has 20 drivers and the entry fee is $80.00 per day, the total entry fee gained is $1600.00. The FPKS will take 20% of that total and add to the class championship total making it $1320.00. At the end of the season, each class total will be divided by the top three with first place receiving 50% of the pot, second place receiving 30% and third place taking home 20% of the total.
PDR-USA and Vega Tire have teamed up to provide an exciting new class for racers in the Florida Pro Kart Series.  PRD-USA, through TS Racing, is offering FREE engine rentals to the first five entrants in the PRD Junior 1 class at Homestead, Florida on April 26th & 27th.  Additional entrants are eligible for a discounted rental engine at $200 for the entire weekend.
PRD Junior 1 is for eight to 12 year old drivers and utilizes a restricted PRD TaG engine and Vega FH 4.60 tires.  This one engine will allow racers to start at eight years old and race the same engine their entire career up through the senior classes with only a minor air cup change. Both PRD classes will be on Vega Blue compound tires while all other classes will be on the MG brand.
PRD engines are also eligible to race in the TaG Junior, TaG Senior and TaG Masters classes.
For more information on the Florida Pro Kart Series including information on events, registration and rules, please visit them online at www.FloridaProKartSeries.com or contact Glenn Biggs rdglennbiggs@yahoo.com.