Paddock Insider: United States Pro Kart Series – GoPro Motorplex
Opening rounds of sophomore season underway in Mooresville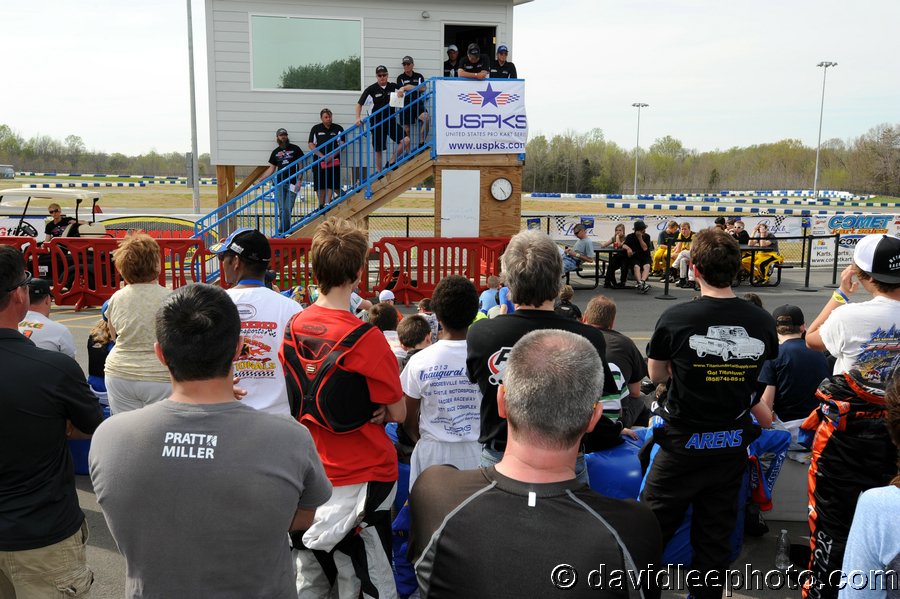 EKN's Paddock Insider brings you notes, updates and breaking news as it happens. The article will be a timeline of events as they happen during the United States Pro Kart Series opener at the GoPro Motorplex in Mooresville, North Carolina. The information will not be seen anywhere else, including notes, interviews and photos. For complete coverage of the USPKC, visit the EKN Event Page. Please feel free to comment and discuss our coverage and today's action in the EKN Global Members Discussion area below: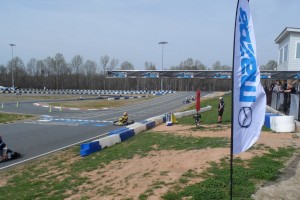 Not Just Another Kart Race
The numbers to open up the 2014 United States Pro Kart Series is welcoming 169 entries for each day of competition. That equates to well over 100 drivers in the eight categories. USPKS is improving their appearance in 2014, as the track does not look like just another kart race. The series decked out the GoPro facility with a number of banners and sponsor flags throughout the Mooresville track, mapping out the paddock with easy to find locations for registration, tech and pit pass sales. The series has also brought on some new faces to help with the larger numbers here. Tech guru John Motely has come on board to oversee the inspection portion of the event, with Denny Long serving as Head Flagman, with Jim Fry added as a second assistant race director.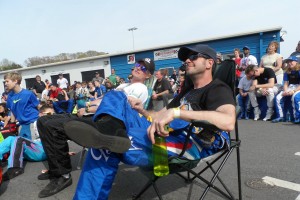 Old Age and Treachery
Its been at least 15 years of racing together for the duo of Kevin Nelson and Chuck Tate. The Wisconsin natives began racing each other in the late 1990s, Nelson involved in karting for nearly 36 years of his life, and part of the industry with Switch Racing Engines. Tate is a late starter to the karting world, coming on in his 20's in 1998. Nelson took a back seat to running as a driver, allowing his son Ian to race. He's focused on soccer, and is currently in England with the premier league outing for his regional club. That allowed Kevin to take out the small seat, and place in one for him, traveling down to pit out of Tate's trackside garage. It's more than a friendship, its family, as Chuck is married to Kevin's sister – Missy, who is also a longtime karter. Chuck and Missy met as most people do in karting, in a wreck on the track. While it's all family, there is still competition as both Kevin and Chuck want to do better then the other.
Happy Hour
Yesterday's final session – Happy Hour – was the last chance for drivers to prepare for Saturday's round of action. Here were the top drivers in each class, with the quickest earning a free pizza Johnny Brusco's At the Lake.
Leopard Pro: Brandon Jones – 48.185
Leopard Junior: Nick Luedeke – 48.738
Parilla Challenge: Brian Fisher – 49.644
Mini Rok Cadet: Devin Boutot – 53.335
Yamaha Pro: Kevin Nelson – 53.403
Yamaha Junior: Zach Holden – 52.555
Yamaha Cadet: John Paul Southern Jr. – 56.086
Yamaha Rookie: Tyler Maxson – 56.698
DavidLeePhoto.com
The Official Photographer of the United States Pro Kart Series is DavidLeePhoto.com. David provided the images from the New Castle and Pittsburgh rounds last year, and is back for the whole season. Make sure to check out his website to find galleries of your favorite driver throughout the season.