Kartwerks Luca Mars Earns First Two National Event Wins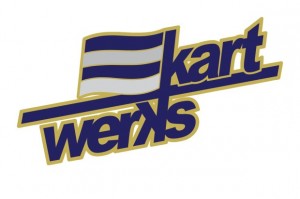 Luca Mars came to the Carolina Motorsports Park for the second round of the WKA Manufacturers Cup looking for his first National Event win and promptly did so in convincing fashion, earning victories BOTH days in the Yamaha Rookie class!
The Kartwerks prepared Praga Piccolo was the class of the field from the very first session but the field eventually closed the gap by race time and Lucahad serious competition to contend with. In the end both days came down to one-on-one battles with Tyler Maxson with Luca winning by less than a kart length each day.
Madison Campeau scored career best podium finishes in the Cadet class placing fourth on Saturday followed by a third on Sunday, clearly her most competitive drive since moving up from the Rookie class last year.
Also on board their Praga Piccolo karts for the event were Robert Noaker and Ryan Detlor. Ryan had a great run going on Sunday finishing just steps off the podium in Yamaha Rookie while Robert was the Ironman of the event running three classes with best results coming in the Komet Sportsman division where he had podium finishes each day.
Roman Tretiak was the lone Senior pilot for Kartwerks as he entered his Rotax powered Dragon in the TAG class where he had a best finish of sixth on Sunday. Roman will be moving to the Parilla class for the remainder of the season as he will be making the conversion to the IAME based platform in the coming week.
Dan Schlosser (Kartwerks USA): "This was a solid event for the whole Kartwerks team. We are really seeing the younger drivers take an active role in what we do with data and video and results like Maddie's on Sunday are the payoff. That was incredibly gratifying! And then to see Luca have such a fantastic weekend was so much fun. He has improved by leaps and bounds since Daytona and was absolutely relentless on track! He and his dad Brett have put a lot of time and effort in to driver development this winter not only with testing and coaching but also seeking the best competition available. The results really shined through at Kershaw! "
—
Kartwerks will next be taking part in the first event of the 2014 United States Pro Kart Series set for April 11-13 at the GoPro Motorplex in Mooresville, North Carolina. The local racing season then kicks off with a double race weekend at Pitt Race Karting on April 26-27. For more information about Kartwerks, our travelling programs, the Praga line of karts and Instructional opportunities please visit www.kartwerksusa.com .