Octane Sports Development Drivers Impress at Florida Winter Tour
OSD's specialized programs provide drivers with five podiums and four pole positions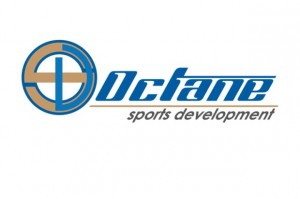 Formed late in 2013, Octane Sports Development (OSD) was founded by long time karter and industry member Nick Mitchell. Focused on providing up and coming drivers the instruction they need to succeed including marketing and media activities, driver coaching, advice, tuning and nutrition, the company quickly signed two drivers to the program and began their assault on the 2014 Formula Kart Productions Florida Winter Tour (FWT).
Over the six weekend, twelve event program, Octane Sports Development branded drivers showed improvement. When the series came to a close in late March, OSD had added five main event podiums and four pole positions to their resume as they now shift their focus to the remainder of the North American karting season.
"There was a void to be filled in the karting market and I had the idea of OSD for quite some time," expressed Mitchell. "The kids are the future of our sport and motorsports in general and they need the proper tools to succeed. While we had two drivers under the OSD banner at the Florida Winter Tour, Lachlan DeFrancesco showed notable improvement and was able to challenge competitors two years his elder and some of them twice his size. He had a great start to 2014."
With the Florida Winter Tour now complete, Octane Sports Development will grow their program to accommodate more drivers. With plans to attend the Superkarts! USA Pro Tour, the Rotax Summer Shootout, Rotax MAX Challenge United States Grand Nationals and Rotax Pan American Challenge as well as other select high profile events throughout the United States, OSD has made space for new and deserving drivers.
Mitchell continued, "The heart of the karting season is now upon us and it is time to shift to sixth gear. Octane Sports Development can help you achieve your goals!"
For more information on Octane Sports Development, please contact Nick Mitchell via e-mail to Info@OctaneSportsDevelopment.com or by phone at 561.348.4406. Octane Sports Development can also be found on Facebook at www.facebook.com/octanesportsdevelopment and Twitter at @OctaneSportsDev.
For information on press releases or other media services offered by Race Tech Development, please contact Mike Maurini via e-mail at Info@RaceTechDevelopment.com or 317.270.8723. Race Tech Development can also be found on Twitter at @RaceTechDvlp as well as Facebook at their Race Tech Development Fan Page.