Florida Karting Championship Series Kicks Off 2014 at Monticello Karting
Weather plays a factor in first event weekend of 2014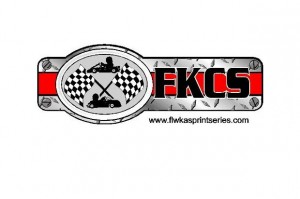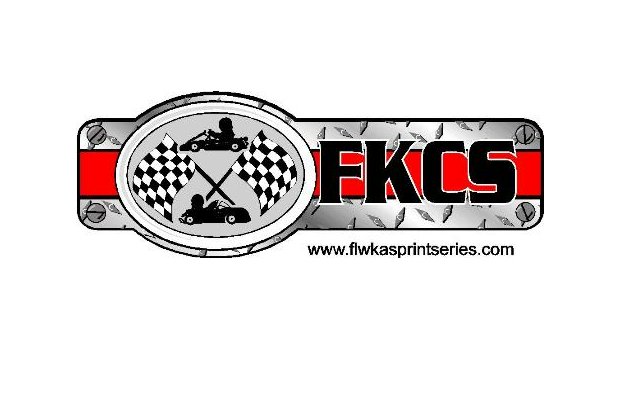 After closing out 2013 with a bang, 2014 started the same for the Florida Karting Championship Series (FKCS) as teams and competitors would kick off the season at Monticello Karting near Tallahassee, Florida. With rain on and off throughout Friday's unofficial practice days, several teams and drivers would use the wet weather to their advantage gaining experience on the slick circuit.
"Friday was a great start to the weekend," expressed Series President Eddie Gennaro. "Drivers had the opportunity to practice in both wet and dry conditions and we had six complete practice rounds with lots of track time. For the drivers that haven't been on track a lot in 2014, it was a great way to clean off the cobwebs and get back behind the wheel."
Taking to the track on Saturday morning, the rain would continue before making way for blue skies and sunshine that allowed competitors to switch back to their slick racing tires. With all events concluded including podiums just after 5:00pm, series participants were able to enjoy fun-filled social evenings.
With series support from Grand Products and MAXSpeed Group for Bridgestone and Mojo Racing Tires, the Florida Karting Championship Series was able to award two free sets of tires to series participants and will continue the free tire giveaway for each upcoming round in 2014.
Saturday
Clone Senior – Glenn Fichter would score the Clone Senior victory ahead of Evan Cowen and Jason Froemming. With the close competition, Nic Hill would end his day and fourth
Rok Master – Francois Brun Wibaux would turn his morning pole position effort into a main event victory in the Rok Masters division. Showing speed throughout the day, Brun Wibaux would finish just under two seconds ahead of perennial front-runner Scott Roberts and Ramsey Potts. Ricky Brooks would end his day with a fourth place finish while George Metcalf would cross the stripe fifth.
Mini Rok – Zachary Hollingshead would sweep Saturday's Mini Rok action taking the pole position, prefinal win and main event victory to start his 2014 season off on the right foot. Hunter Padilla would be the second driver to cross the stripe but he would be the only participant on the PRD Mini engine and therefore would be scored separately. Dylan Gennaro would come home second. Ryan Rackley and Humberto Porrata and Alessandro Nusiner would round out the top-five.
Rok Junior – Mathias Ramirez would lead the way in Rok Junior taking a commanding victory over Rok Masters race winner's daughter Sasha Brun Wibaux. Florida Winter Tour frontrunner Austin Garrison would come home third.
Rotax Junior – Chase Acklam would score the Rotax Junior race win, the first of his FKCS career, as he outdueled Bradley Zilisch to the line. Zilisch would finish in the runner-up position with Mayo Livingston and Brian Lockwood claiming the third and fourth place positions.
Rok Senior – Oliver Askew would continue his winning ways as the newly crowned Florida Winter Tour Rotax Senior champion would take the cake in Rok Senior in Monticello. Sweeping the day, Askew would finish ahead of Ocala Gran Prix teammates Jonathon Kotyk, Morgan Healy and Kyle Kirkwood as they swept the top four positions. Austin Jordan would have a great event to add a fifth place result to his resume.
TaG Senior – Jacob Duvall would manage to get himself to the front of the TaG Senior field by the time the final lap of the main event would conclude. Taking the checkers by 1.675 seconds over Timothy Venable, the class pole position winner, Duvall started his season off with a victory. Jason Devine would add a third place effort with Mark Thomas and Nicholas Russell finishing out the top-five.
Clone Junior – Hunter Fox and Nash Duyn would be the dominant duo in Clone Junior as they finished 18 seconds ahead of third place. Fox would get the best of the field taking the win. Jimmy Jackson, Benjamin Withers and Tristan Carey would all end their runs in the top five.
Cadet Sportsman – A strong field of Cadet Sportsman drivers would take to the track on Saturday with race winner Hunter Padilla standing on the top of the podium when all was said and done. Taking a lead in the main event and drawing away from his rivals, Padilla would take the win over Dylan Gennaro, Ryan Rackley, Landon Kelly and Zachary Hollingshead.
Parilla Junior – Devin Bowerman would turn his morning pole position effort into another main event victory in the Parilla Junior class as he showed he would be a driver to beat in 2014. Vincenzo Sarracino would battle hard to a second place results with Chris Maxson and Michael Stevens crossing the line in third and fourth. Seve DePinto, who battled for the lead early, would suffer a broken chain on the final circuit while battling for the win but and would eventually be classified in fifth.
All Shifters – With all three gearbox classes taking to the track in the same session, Jonathon Kotyk would lead the way taking the victory over Askew and a charging Nick Neri. Kyle Kirkwood and Austin Garrison would finish fourth and fifth to make it an all Tony Kart and all Ocala Gran Prix podium. Brad Sanders would be the top Masters Shifter driver as he dominated the field of over the age of thirty-five to take the win. John Dalton would score a second place result with Michael Sachs, Jerry Brown and Kevin Coy completing the top-five. Only one driver would choose to utilize the ICC powerplant as Denver Liabenow would be awarded the victory.
Sunday
Kid Karts – With sunny skies on Sunday, Kid Kart pilot Nikita Johnson would be the only driver to hit the track. Gaining experience with each passing lap, Johnson received a participation medal and garnered valuable lap's to improve driving ability and race craft. The Florida Karting Championship Series is committed to the future of the sport and will look to build this division at future events.
Rotax Micro Max – Gabriella Ramirez would reign supreme in Rotax Micro Max as the sister of Junior standout Mathias begins to make a name for herself. Taking to the talent-filled Micro Max ranks, Ramirez took the victory over Ryan Rackley, Humberto Porrata, Jeremy Fletcher and Lucas Rodriguez.
Rotax Mini Max – Zachary Hollingshead would add another victory on the weekend as he would improve on his qualifying effort to take the win. James Marsh and Dylan Gennaro would add top-fives to their weekend total while pole position winner Alessandro Nusiner would end his event in fourth.
Rok Senior – Continuing from his winning ways on Saturday, Jonathon Kotyk would top the blocks in Sunday Rok Senior category in one of the weekend's fiercest battles. Askew and Kirkwood would come home second and third as the three drivers were separated by a mere one second. Morgan Healy would continue to show her speed with a fourth place finish and Austin Jordan would end his day in fifth.
Mini Rok – Dylan Gennaro would breakthrough in Sunday's Mini Rok final to take the checkers. Showing speed in several divisions, Gennaro was bound and determined to stand atop the podium in at least one class this weekend. Saturday's class winner Zachary Hollingshead would end the day in second with Joey Maffo, Hunter Padilla and Landon Kelly would round out the top-five. With Padilla again on the PRD Mini powerplant, he would be scored separately moving every Mini Rok finisher up one position. This allowed Alessandro Nussiner to add his second top five of the weekend.
TaG Junior – After a disappointing result on Saturday, Seve DePinto would rebound on Sunday to score the victory in the TaG Junior field. Brian Lockwood, who returned to the seat after a six month hiatus, would end his weekend with a second place effort while Chase Acklam added his second podium result of the event. Mayo Livingston and Chis Maxson would finish out the top five positions in the day's main event.
Rok Junior – Mathias Ramirez would double up in Rok Junior adding his second victory of the weekend. Austin Garrison would end his day in second with Sasha Brun Wibaux coming home third.
TaG Masters – Scott Roberts continued his winning ways from 2013 and scored another FKCS victory in TaG Masters. Brad Sanders and Kevn Coy would finish second and third with Jim Fry and Ryan Smith claiming fourth and fifth respectively.
TaG Heavy – Jim Glitch would take the honors in the TaG Heavy class by 8.381 seconds over his nearest competition. George Metcalf would close out his weekend with a second place finish while Kenneth Waddington and Jimmie Dupuy would come home third and fourth on the official time sheets.
Parilla Senior – Nicholas Russell would be the only entrant in Parilla Senior and would be awarded the victory.
The Florida Karting Championship Series will enjoy three weeks off before traveling to the OrlandoKartCenter in Orlando, Florida for event weekend two of the series. With the Florida karting season in full swing, FKCS officials will continue to build upon the largest World Karting Association program in the United States.
Vice President Sanders added, "We have really worked hard in this off season to put together an exciting program. We welcome questions, comments or concerns from our series members as we continue to make the FKCS program the market leader in the state of Florida."
Please remember that all news and information regarding the Florida Karting Championship Series can be found online at www.FLWKASprintSeries.com.
For information on press releases or other media services offered by Race Tech Development, please contact Mike Maurini via e-mail at Info@RaceTechDevelopment.com or 317.270.8723. Race Tech Development can also be found on Twitter at @RaceTechDvlp as well as Facebook at their Race Tech Development Fan Page.